Kim Kardashian is on the headlines today.
You know why? The reality TV star flaunted her boobs onstage during the second day of the Bonnaroo Arts and Music Festival, which was held in Manchester, Tennessee just this Friday. Kim was there to support Kanye, and for the occasion, the buxom beauty decided to don a white sheer mesh top and a pair of white skinny jeans. She punctuated the combo with an army jacket and a pair of nude pointy stilettos. It was a simple combination, but very, very, very — and I mean, very revealing on top. Never mind that she actually had some brassieres on, because the way Kim looked from the stage was certainly anything but covered.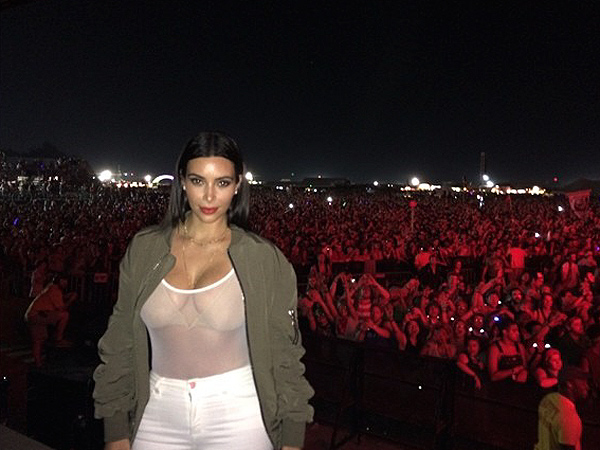 Kim Kardashian shows off boobs in a sheer mesh top while attending the Bonnaroo Arts and Music Festival to support her husband, Kanye West, on June 13, 2014
What do you think of Kim's Bonnaroo style, hit or miss? Do you think she should have worn a more, er, decent top? Or does she look hot and perfect as is?
You know, had she changed into a simple opaque tank, she would have nailed this one with flying colors. I love the white-on-fatigue combination. It's simple, elegant, and very chic. Sadly, however, she ruined it with that see-through number. Would you agree?
Since we're all about shoes here, let's talk about Kim's pointy nude pumps. I'm sure you've seen her wear those before. They're from Saint Laurent, the classic "Paris" pointy toe pumps. They feature a sexy pointy silhouette and very slim 4-inch-tall heels. Here they are in cobalt blue and platinum: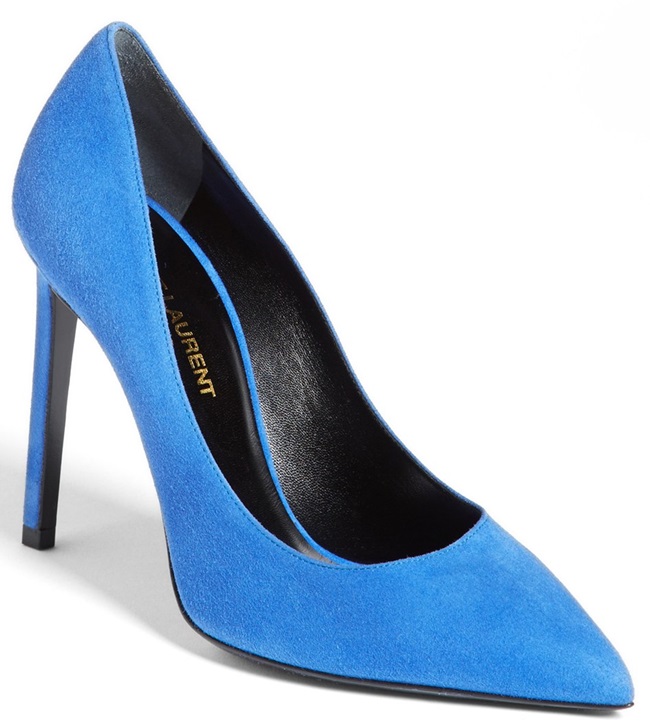 Saint Laurent Paris Classic Pointy Toe Pumps in Blue Suede, $645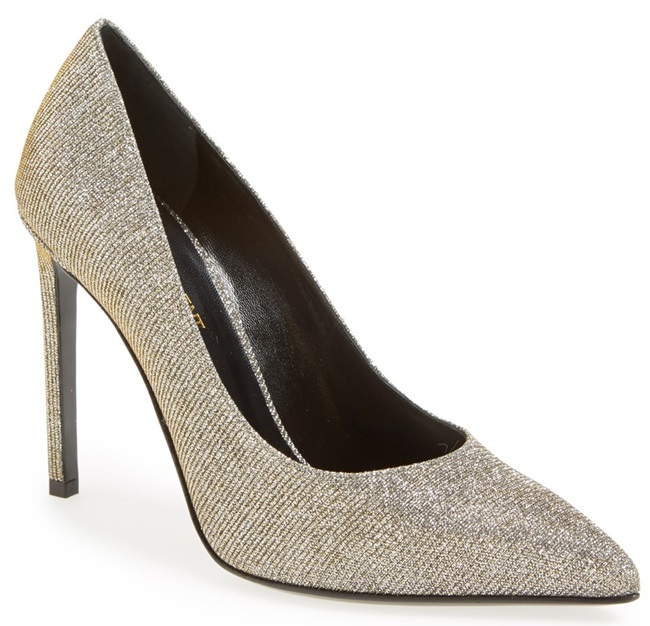 Saint Laurent Paris Classic Pointy Toe Pumps in Metallic Platinum, $795
Do you fancy them?
They are gorgeous, I agree. But for the price it will cost you to own a pair, I think you're better off grabbing something similar that will not empty out your wallet in a flash. Here are three options you can consider that will cost you far less than Kim's Saint Laurent Paris pumps. Which of these will you try?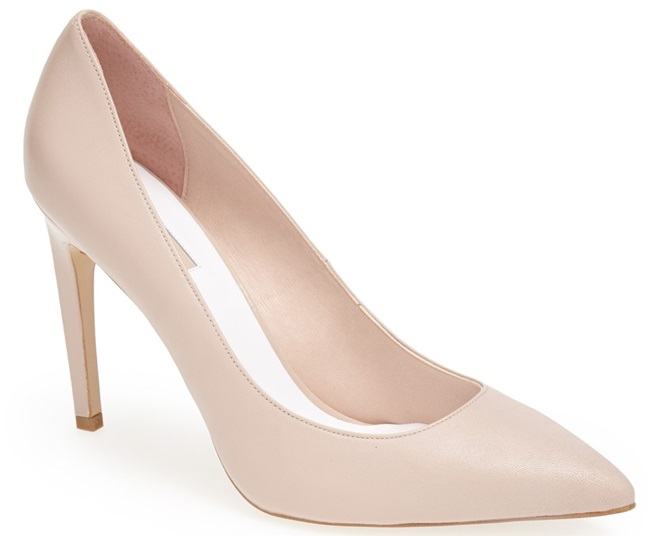 Topshop Glory Pumps, $95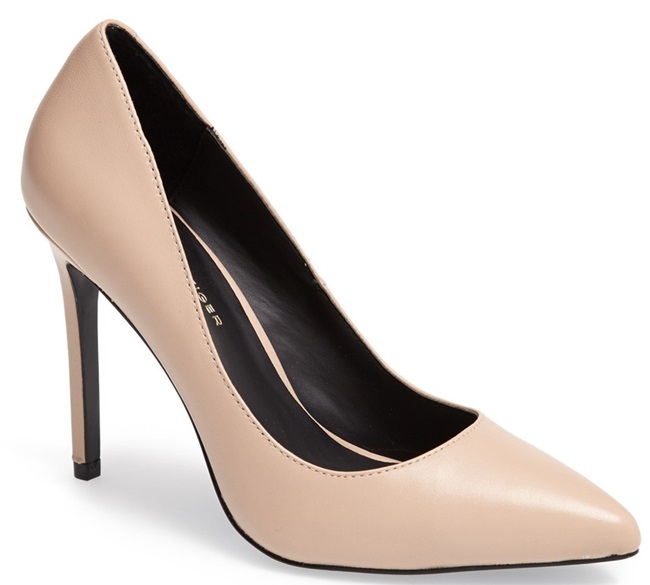 KG Kurt Geiger Bailey Pumps, $185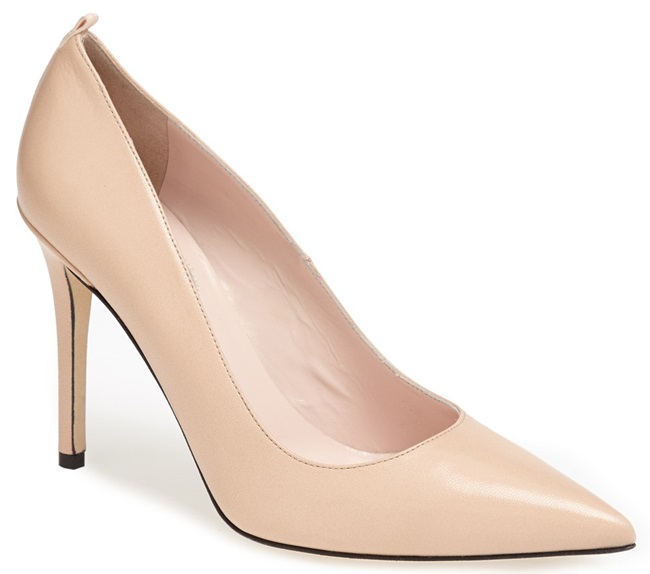 SJP by Sarah Jessica Parker Fawn Pumps, $350