I understand that sheer garments are the "thing" these days, but you know, there's a fine line between looking fashionable and on-trend and looking like a total victim in such pieces.
A case in point, would be the outfit Kim Kardashian wore for her appearance on the Late Night with Seth Meyers  show yesterday. The reality TV star showed up with her makeup and hair all in place. But what caught me off guard was the dress she wore for her guesting.
For the life of me, I don't know what went through her pretty head when she decided to slip into a green lacy number with nothing but just her unmentionables underneath. I understand that this sort of "pairing" is nothing new, but you know, with Kim's body type, it just didn't look good. Check out Kim's outfit below and tell me if you disagree: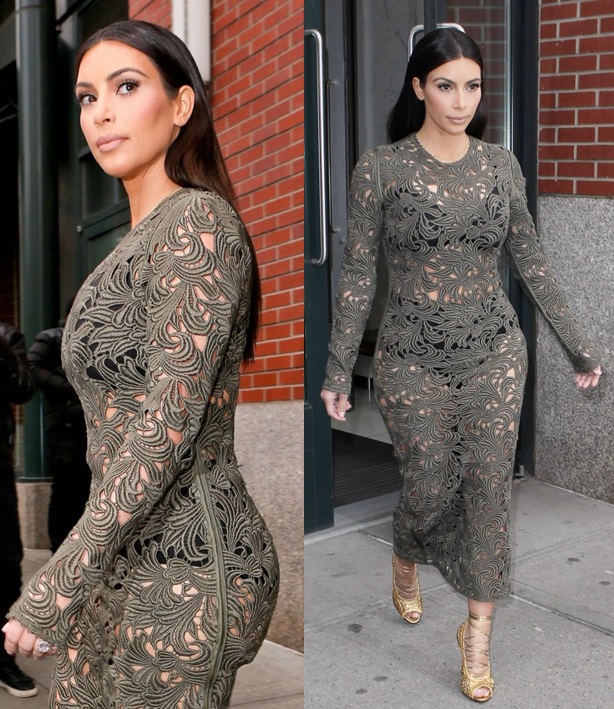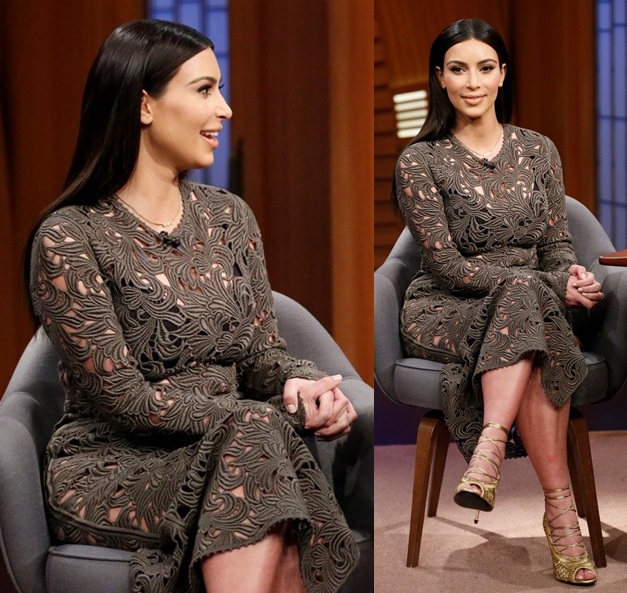 Kim Kardashian wears a sheer lace dress for her appearance on the Late Night with Seth Meyers show on March 25, 2014
Well, what can you say? Tacky, tasteless, or tempting?
I'm afraid I have to give Kim a thumbs down for this one. Yes, she looks sexy, but certainly not meant for a talk show appearance (maybe for the bedroom, yes). A micro-mini slip (or a bodysuit) would have made a huge difference. Would you agree?
For those wondering, the dress is from Rachel Roy's fall 2013 collection. I guess Kim wanted to pull her look straight off the campaign photo. Check it out below: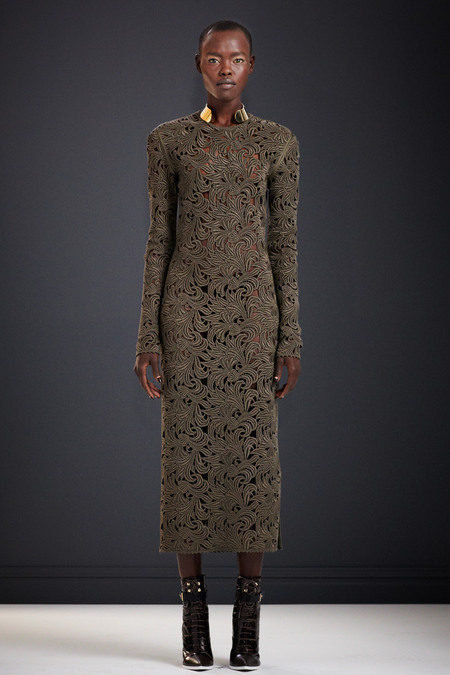 Rachel Roy Lace Dress, Fall 2013
While I think Kim failed this look, big time, I do give her props for wearing some seriously gorgeous shoes. I checked out her heels and found out they're from Tom Ford's spring 2014 collection. I couldn't find the gold, but a brown version is available for you to check out over at Neiman Marcus.
These peep-toes are crafted from woven nappa leather, and feature lace-ups that wrap all the way up to the ankles. The gold stiletto heels on these shoes are about 4.5 inches tall. Up close, they look very intricate and unique. In fact, I don't think I've ever seen anything like these shoes before: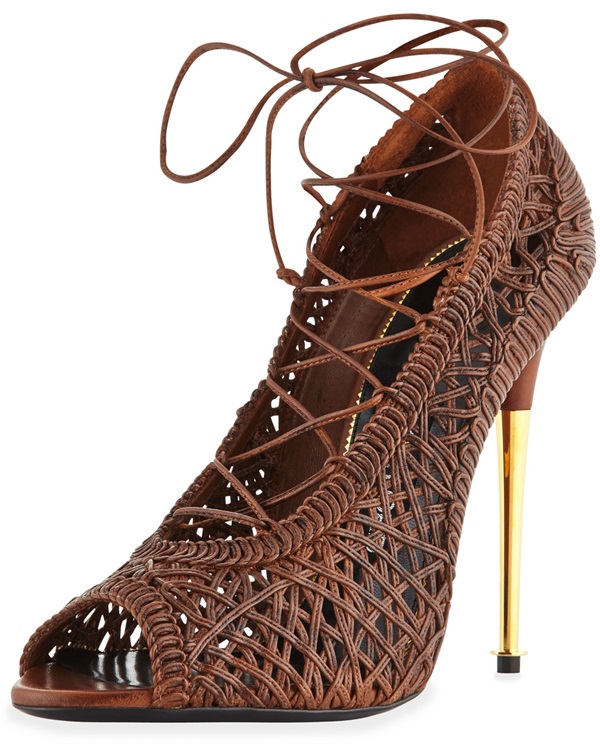 Tom Ford Woven Lace-up Peep Toe Pumps, $1690
If you're fascinated with the pair, simply grab one in your size. I have to warn you, though. These heels are very expensive — a hefty $1690! If you're ready to make that splurge, then head over to the store and order away.
For those on a budget, here's a pair from Schutz that's worth considering. It's not in metallic gold, but in a more versatile nude color: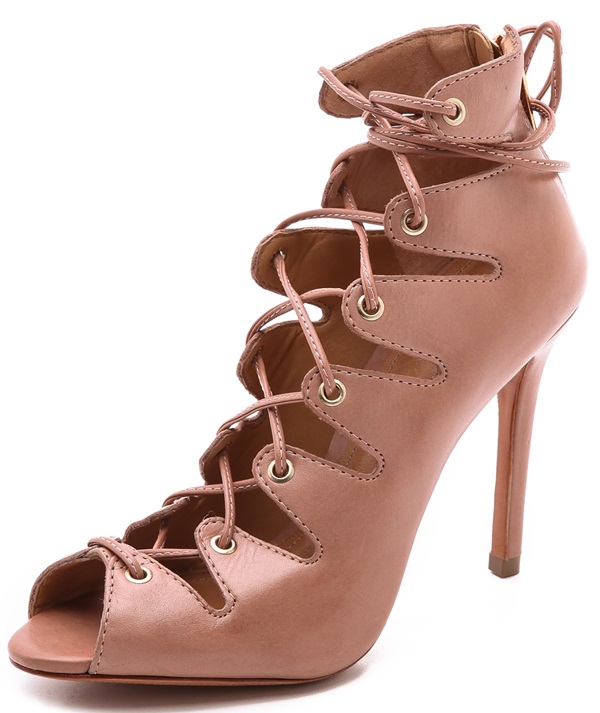 Schutz Slate Lace Up Booties, $220