I'm back to Kim Kardashian today.
It's hard to ignore the reality TV star so please  indulge me for a bit (like, 30 seconds or so) and you can move on to the next post. Kim attended Kanye's concert in Sydney last week as a way to support her man. For the event, the bodacious brunette slipped into a pair of form-fitting matching red separates from Balmain and teamed the combo with fancy red lace-up sandals from Alaia. The whole getup was red hot from head to toe, and I must admit, she looked pretty good.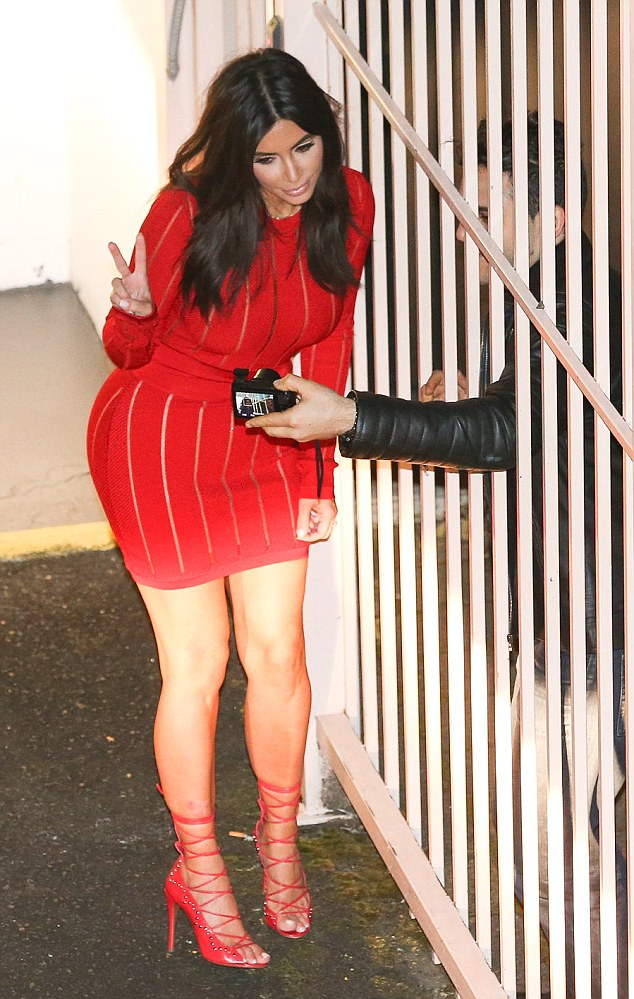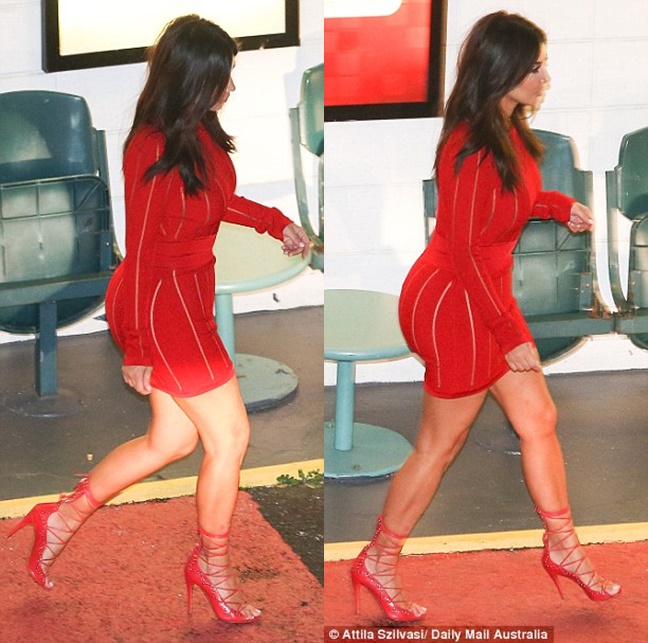 Kim Kardashian is stunning in red from head to toe at Kanye's concert in Sydney Australia, September, 13, 2014
To be honest, what sold me to this outfit were the shoes. Those lace-up heels look really flirty and flamboyant. I don't know why, but I'm always attracted to lace-up and ankle-tie details. I think they're really sexy.
Below is a closer look at Kim's Alaia sandals in orange. They feature studs along the sides, leather lace-ups that start from the toes and run all the way up to the ankles, zipper closures on the back for ease of access, and 4.5-inch-tall heels.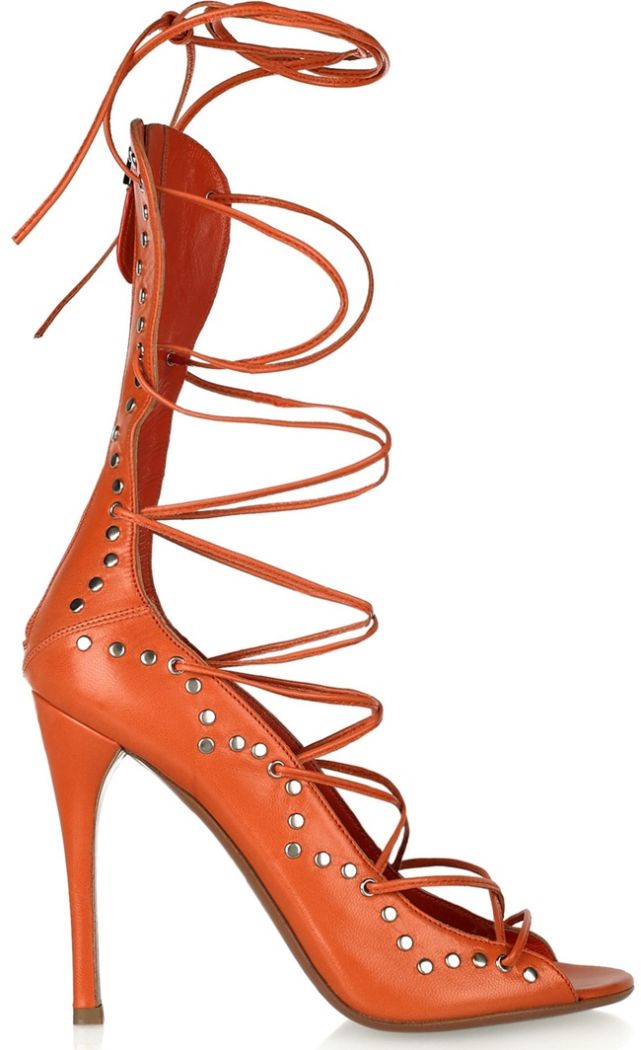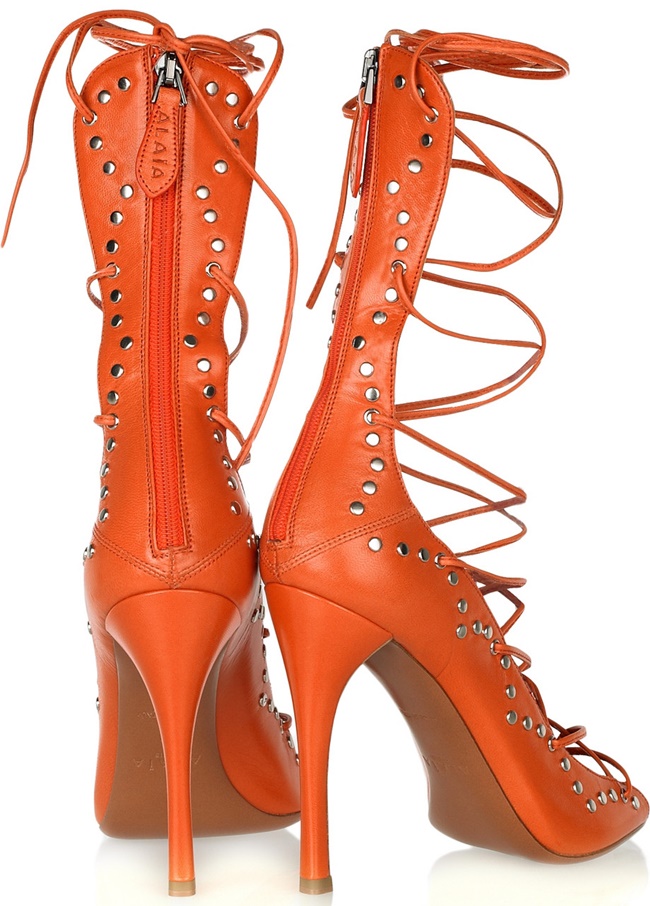 Alaia Studded Lace-Up Sandals, sold out
Kim's Alaia lace-up heels are already sold out online, but you can check out the label's latest rendition this silhouette over at Net-A-Porter. The new version actually features more details and has a more intricate design. Check out the pair below: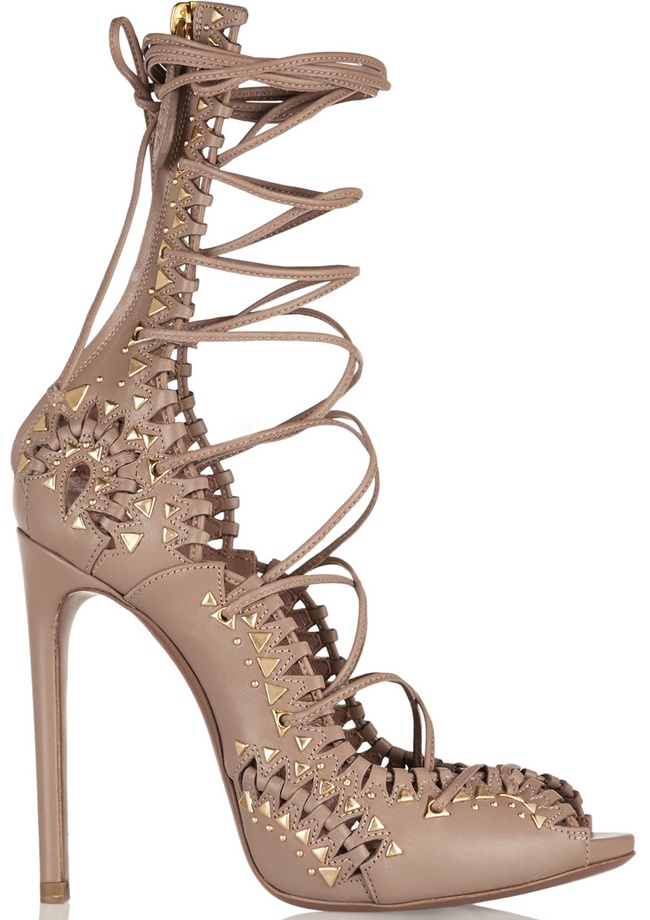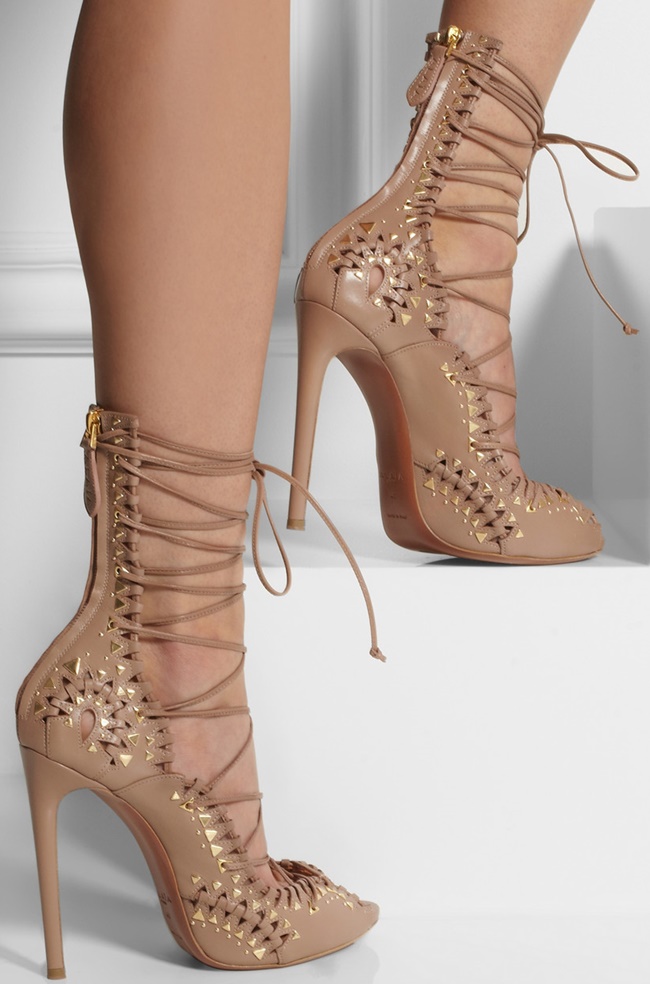 Alaia Studded Lace-Up Sandals in Nude, $2915
You like?
There's a catch, and that's the price. To own these Alaia lace-ups, you'll need to spend away $2915, which sounds immensely sinful. If you can afford to splurge, then go ahead and order away. I won't judge.
Seriously, though, why spend that much when you can get the same look from a pair of Aquazzura sandals that will set you back for as low as $695? True, the "Amazon" from Aquazzura won't have the intricacy, the studs, nor the fine details, but from a distance, they're just as fancy. Would you agree?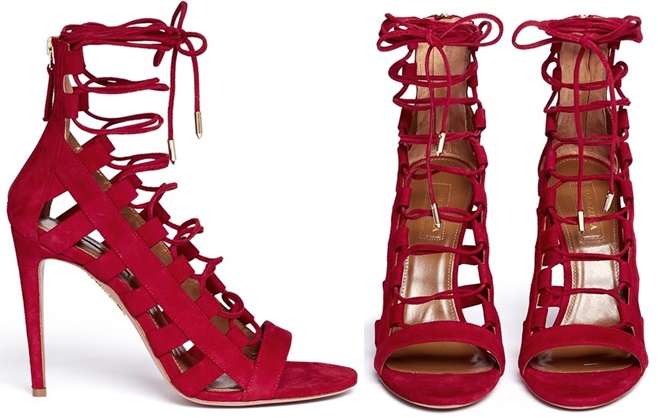 Aquazzura Amazon Lace Up Sandals in Red Suede, $810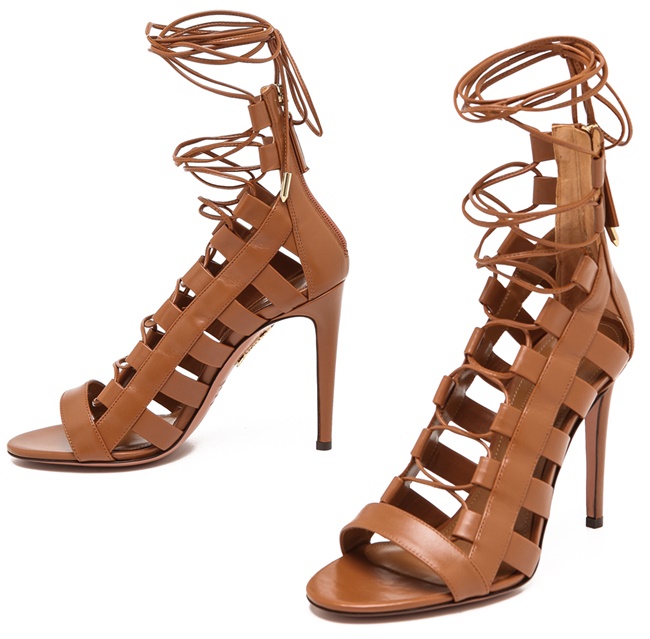 Aquazzura Amazon Lace Up Sandals in Tan, $695