It turns out that Kim's newly blond hair from yesterday wasn't real. It was a wig. Well, I guess we should all be happy. After all, Kim looks better with her natural hair color. Would you agree?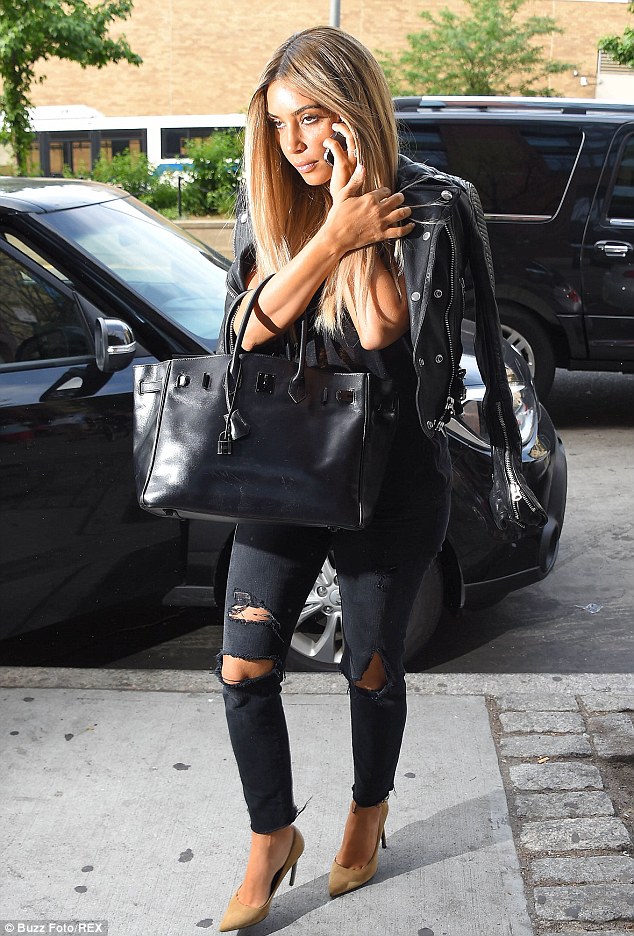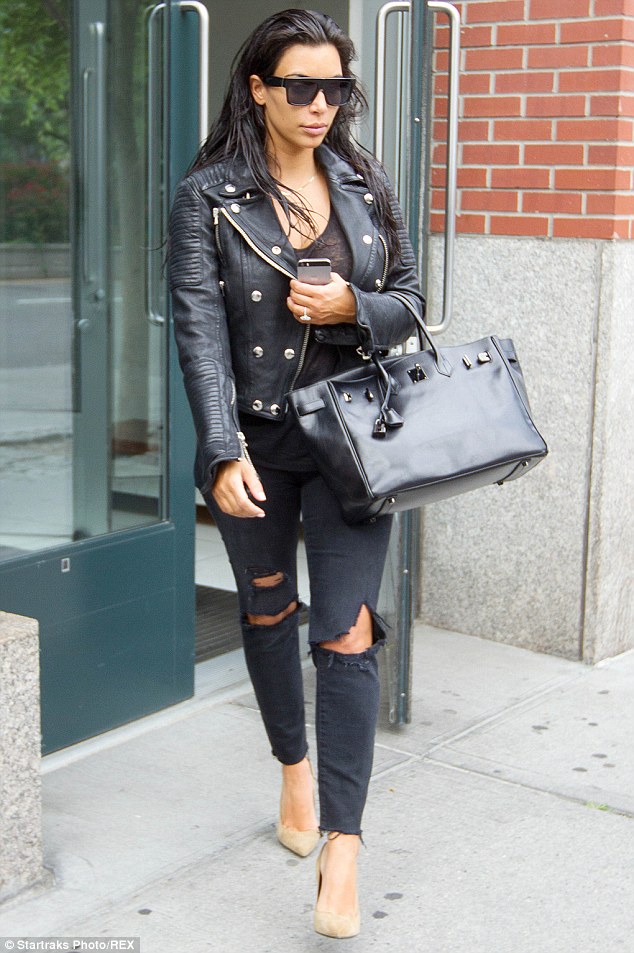 Kim Kardashian sports a blond wig as she enters a building, then takes them off upon leaving the area, on June 25, 2014
Before the blond cameo, however, Kim also made headlines when she ran errands with her little tot in a sexy white outfit consisting of a skintight white skirt and a top that was literally open at the back. The reality TV  star also didn't mind the fact that her white brassieres were on full display underneath the skimpy article.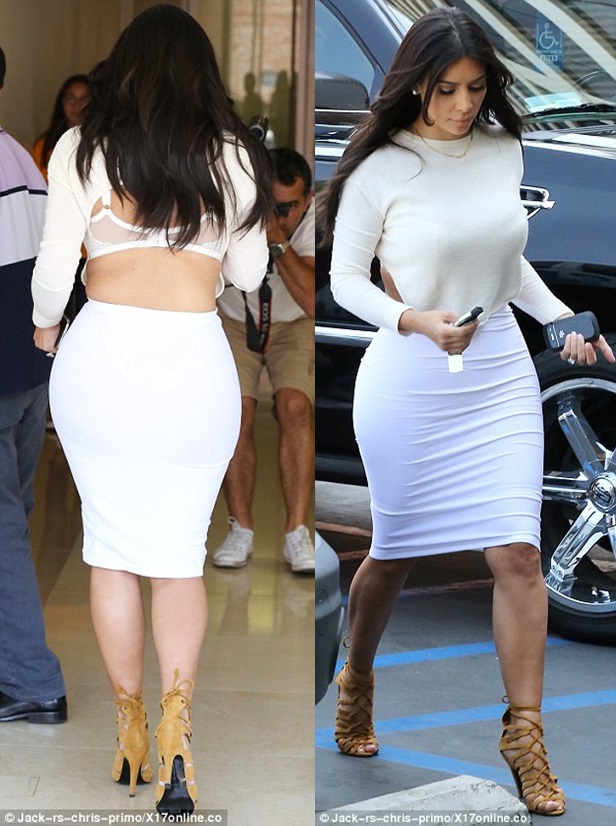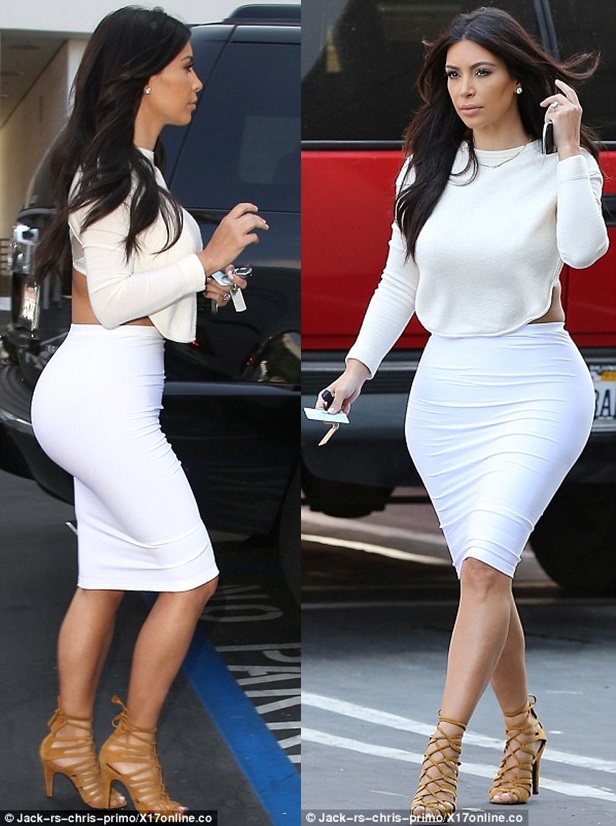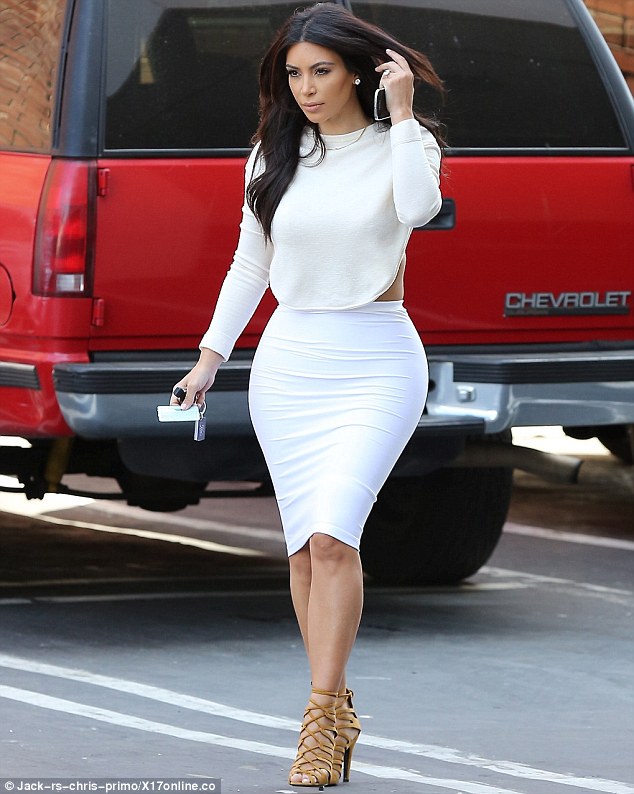 Kim Kardashian runs errands in Calabasas, California, while wearing a very sexy all-white outfit, on June 23, 2014
How do you like Kim's take on summer's all-white fashion, hit or miss? Do you approve, or do you find her backless top and exposed underwear a little tacky?
Honestly, I don't mind the backless top, but I don't like what she used underneath it. A simple white tube bandeau would have been enough; one without the lace, sheer trimming, and hook closures. Here are two good example of what she should have worn underneath that top: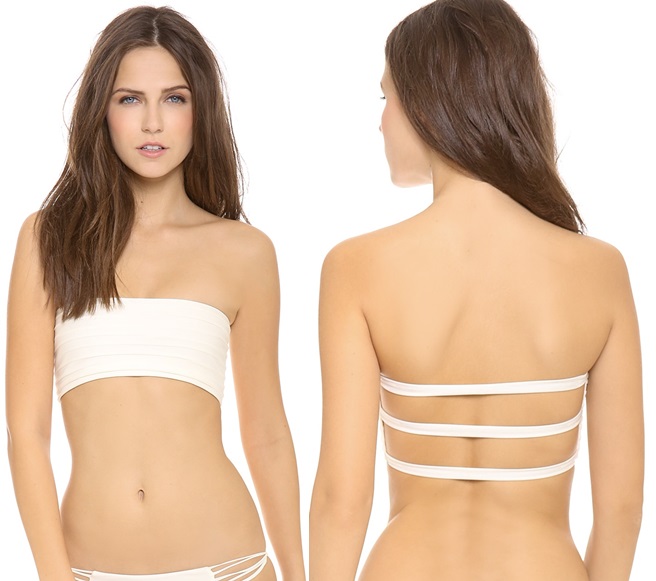 MIKOH Swimwear Laniakea Bandeau Bikini Top, $100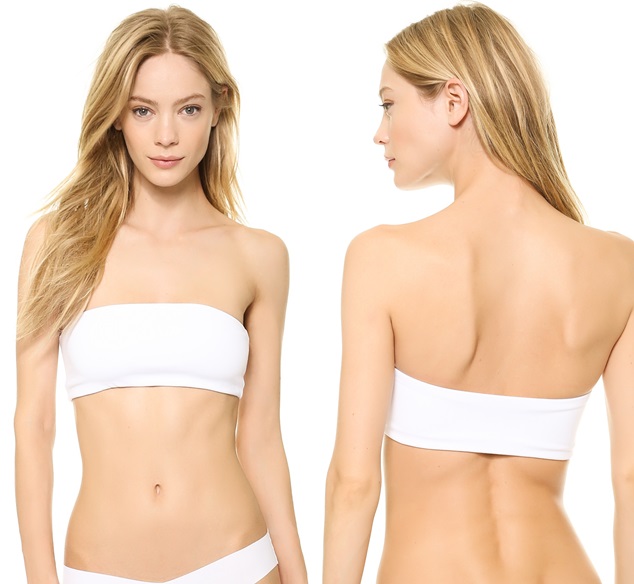 Top Secret Tiny Tube Bandeau, $36
That said, I do love the camel-colored lace-up sandals she used to go with the outfit. I think they're very sexy. According to sources, the pair is from Hermes. I couldn't find the heels online, but what I can tell you is that they're probably pricey. Depending on the style, Hermes footwear can cost from $700 to $1500 —perhaps even more if it's something really fancy.
Of course, you don't really need to spend that much to get Kim's white hot summer look. Try these options from Sam Edelman. The "Almira" feature detailed uppers and lace-up closures much like Kim's expensive Hermes heels. These shoes also come with 4-inch-tall pins, and can be had in either black or nude. The best part — a pair will only cost you an easy $120! Not bad, right?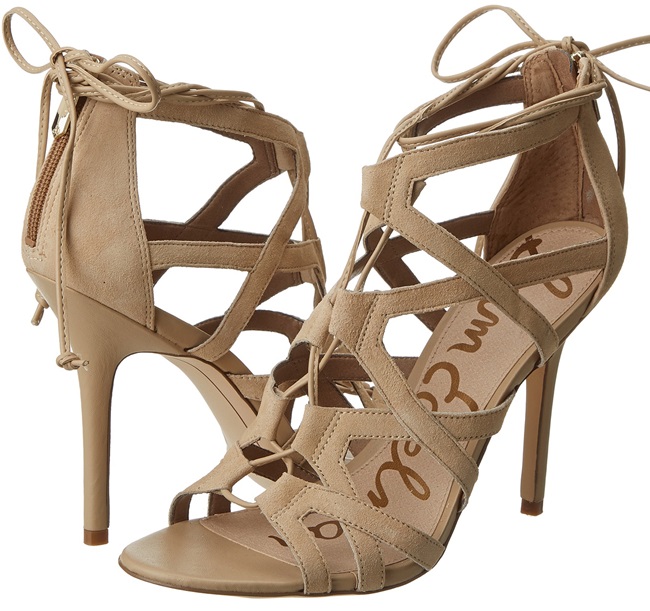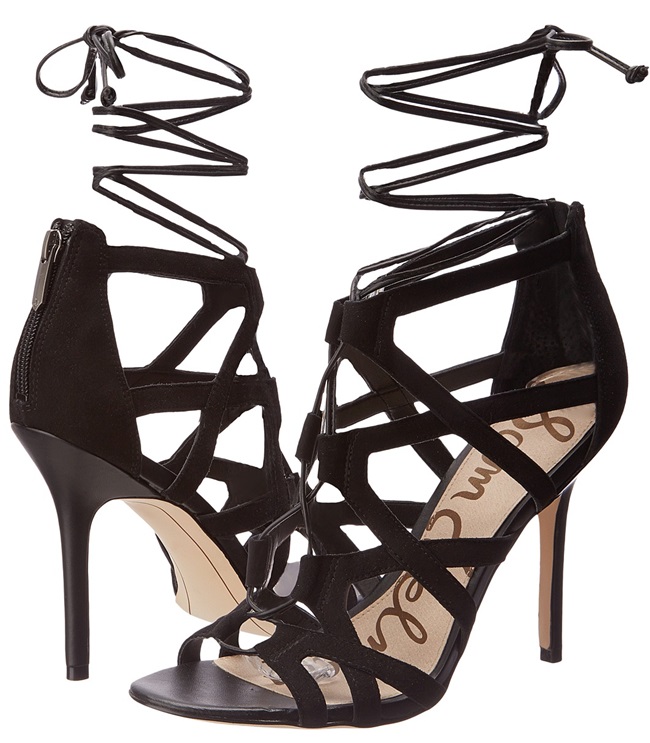 Sam Edelman Almira Sandals in Black and Nude, $120