The day after Christmas when people were sleeping in or getting some much needed rest, Kim Kardashian stepped out of the house to do one of her fave things: shopping.
The reality TV star went to a sporting goods store with her fiance and baby daddy, Kanye West. Kim looked very pretty without makeup on. She also kept her outfit really simple so that one special accessory would stand out– her Hermes Birkin, hand-painted by visual artist George Condo: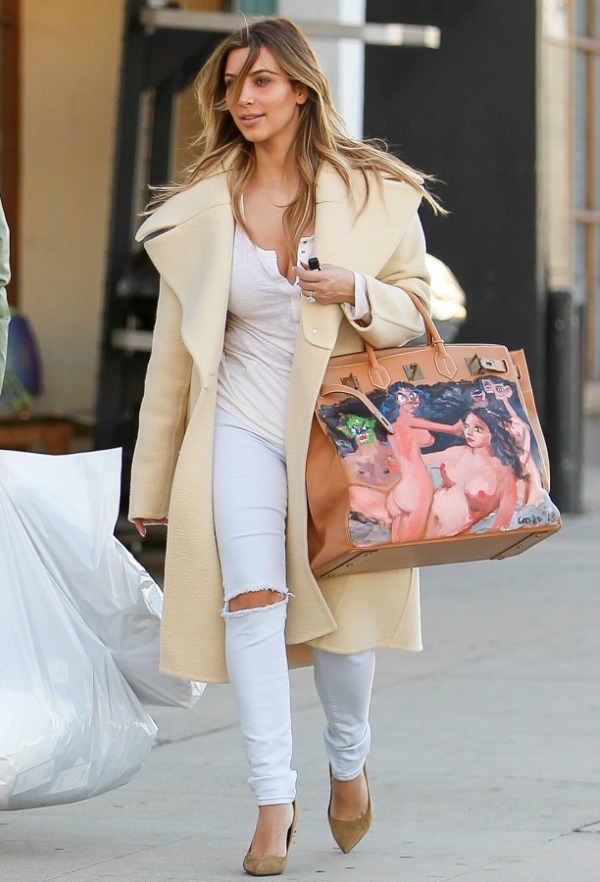 The purse was a custom bag that Kanye gave her for Christamas. Kim did the big reveal on Instagram several days ago:
The bag has received mixed reviews– some people despise it and have gone on to say that it is a "fugly purse" and it is "devil worship" while some were much kinder.

We think it's beautiful and please don't tell us we're sucking up to Kim. We're not the biggest fans of Kim even if it's been proven time and time again that her name has "pull". People like to hate on her, but people also like to read up on her.
Here's what we're going to say though– she chose the perfect outfit so that her purse could be highlighted. She wore whites and muted browns and kept everything simple. Her footwear choice that day was suede pumps.
Suede pumps in nude and tan are must-haves. If you don't own a single pair of tan or nude shoes, then we just found a pair that you can purchase: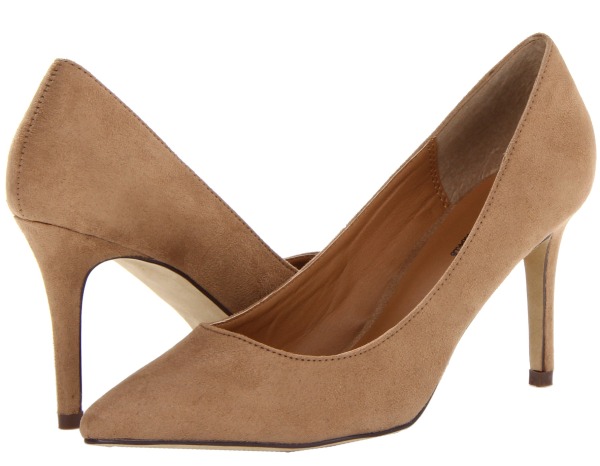 The shoes are currently on sale so you can totally include it in your year-end shopping list. Purchase information are available below.
[/fusion_builder_column][/fusion_builder_row][/fusion_builder_container]