Not a week goes by without a Kardashian (or Jenner) post here on the blog. Admittedly, I can't help myself but write about them. The whole Kardashian-Jenner clan is hard to ignore. Kim, in particular, is everywhere. And now that she's married to Kanye, she's even more talked about.
Early this week, Kim appeared on The Today Show and revealed some personaldetails like how marriage has changed Kanye and how she actually wants more kids with him.
For the guesting, the reality TV star wore a skintight nude top that accentuated her curves, and paired the piece with a draped army green skirt that reminded me so much of how big ball gowns were draped back in the Victorian era.
Yep, Kim was decked in a skirt fit for a queen. And mind you,the piece actually made her figure look even more shapely. She complemented the ensemble with a single chain necklace and a pair of nude ankle-strap sandals. I have to admit, she looked really good in the outfit.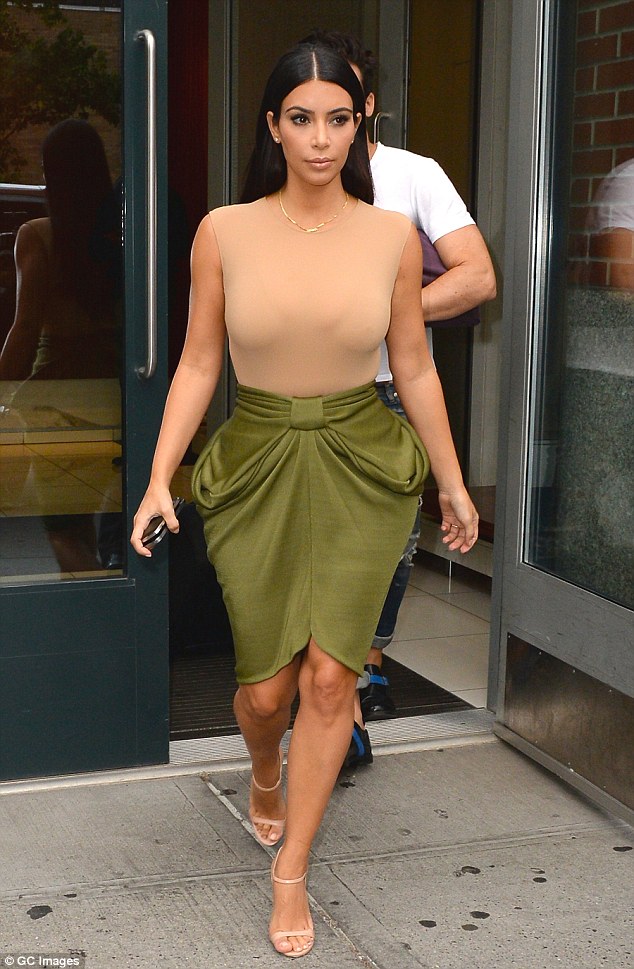 Kim exits her hotel in New York as she heads to The Today Show studio for her appearance on August 12, 2014
Do you like Kim's getup for the show?
Kim's "queenly" skirt is from Balmain's pre-fall 2014 collection. It isn't available yet, but just give yourself a few weeks of waiting time.  I'm sure it will hit the stores soon.
Kim's top is actually a bodysuit from Maison Martin Margiela, which pretty much explains why it looks so tight, taut, and seamless on her. You can score one for yourself over at SSENSE. Below is a similar piece in black: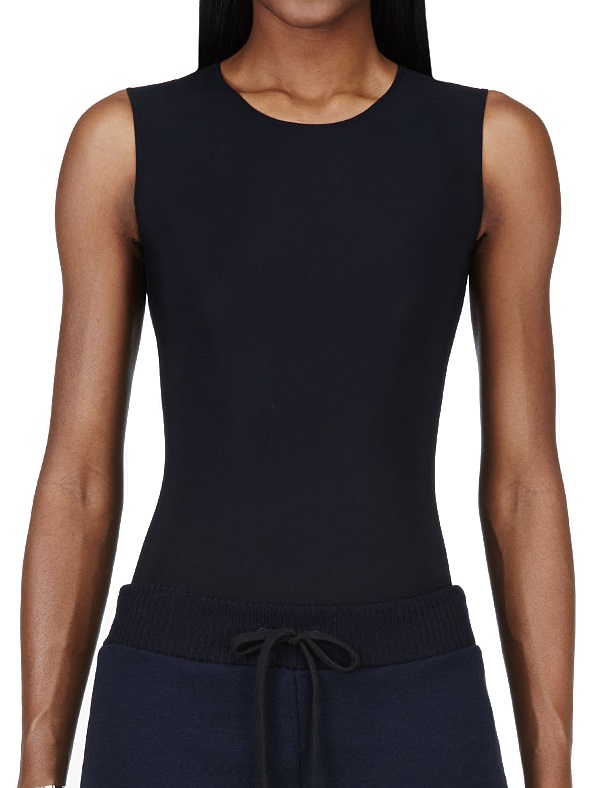 Maison Martin Margiela Classic Sleeveless Bodysuit, $295
And as for Kim's sandals, those are surprisingly from Prada. I'm not sure from which season, but here's a peek at the pair for you: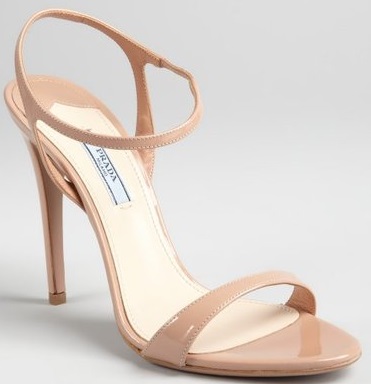 Prada Nude Ankle Strap Sandals
I know. The tiny image isn't exactly helpful, but it's the best one I could find. These sandals are still a mystery to me. I've yet to figure out if they're from a new collection or from a previous one.
In any case, you can easily score something similar for half the price (or maybe less). If you fancy Kim's outfit here, the trick is to pick the right type of skirt. Once you have that in order, simply complement the outfit with a pair of nude patent ankle wrap sandals and you're done. A personal favorite of mine are these Michael Kors Doris sandals detailed with gold island platforms: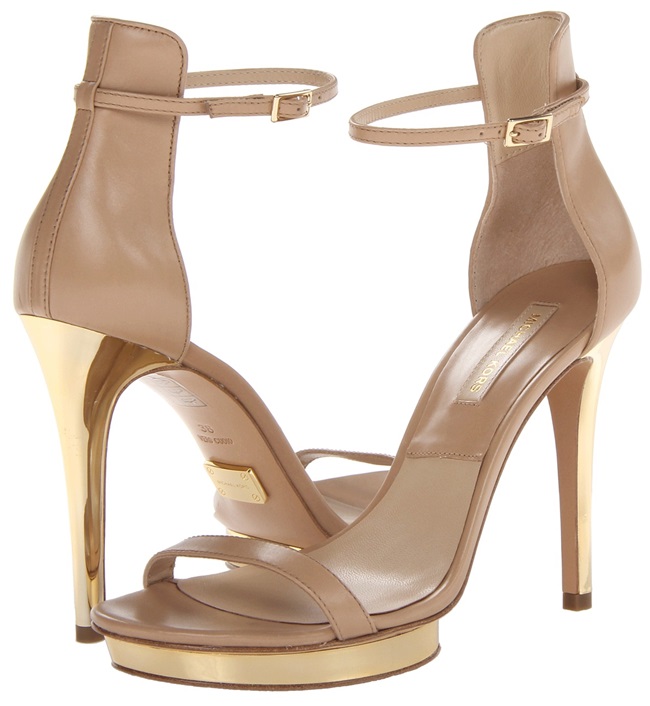 Michael Kors Doris Sandals, $198 (was $395)