Leave it to Kim K. to always rock what's in-season. The reality TV star was spotted sporting fall's "it" coat while out and about in New York recently. The piece was oversized and it was colored in cotton candy. She wore the topper over an all-white outfit and finished the ensemble with a pair of strappy sandals in the same sorbet hue.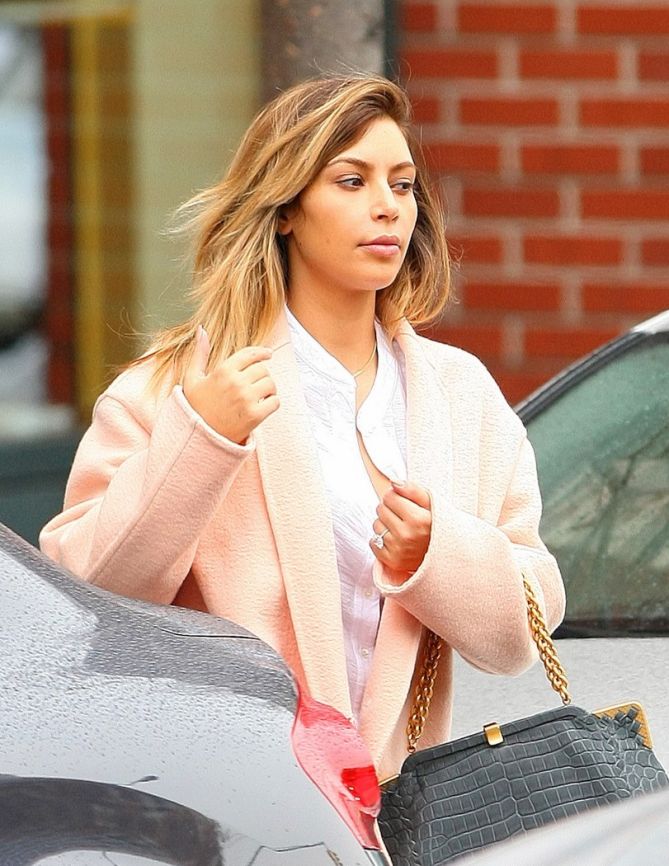 Do you like Kim's latest street style?
I'm loving it!
Sure, she looks a little large with the coat on, but the mix is chic, and I'm such a sucker for pastels so she (or specifically, the coat) had me at first glance. By the way, notice her no-make-up look?
All of us are used to seeing Kim with a thick layer of make-up (plus falsies), but ever since she hooked up with Kanye and gave birth, she has been keeping it low-key. I'm seriously starting to think motherhood is making Kim more grounded. Or could it be Kanye's doing? What do you think?
Now back to Kim's strappy sandals. I made a quick search on the WWW and found out that they're from Gianvito Rossi. They feature stitched leather bands that criss cross and thick ankle cuffs that fasten with buckled straps.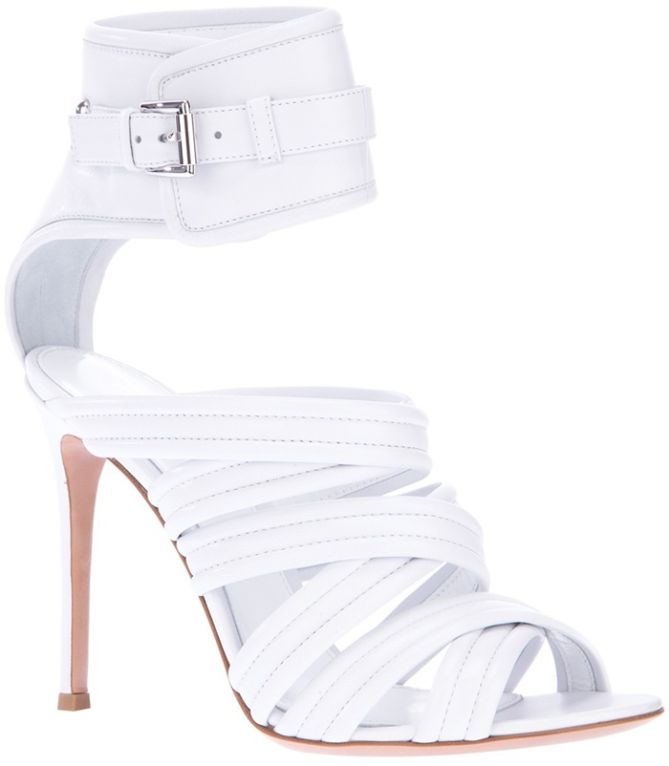 Gianvito Rossi Strappy Sandals, $850
They're really expensive too. I found the white version at an online store based in Europe and they retail for a hefty $850 (excluding duties and shipping). I'm thinking, with that amount, I can buy several pairs of shoes already so why bother grabbing them?
Here's an alternative that will work just find with me. This is a new style from GUESS, and I really like how versatile it looks. It doesn't come in coral, but I like how this pair can go both ways — whether casual or dressy. And the clincher is that it retails at an affordable $130 with FREE shipping.