Kim Kardashian sure knows how to call attention to herself. The reality TV star, famous worldwide for her curves among other things, isn't letting motherhood tame her sexy side. After showing up at Bonnaroo in a sheer top that exposed her flesh colored bra and ample cleavage, Kim grabbed a bite to eat at one of her favorite NYC eateries, Serafina's, in a plunging top that once again revealed her famous bosom.
It seems Kim totally believes in the saying that "If you have 'em, flaunt 'em." It's probably the whole family's motto since it's not just Kim who flaunts her best physical assets. Kim's younger sisters Kendall and Kylie also showed off their assets recently in some seriously sexy threads a the Much Music Awards.
Kim paired her plunging top with a pair of black tights. To taper the sexiness of her outfit, Kim topped the whole look with an androgynous blazer. Kim managed to make the whole look classy despite showing off skin.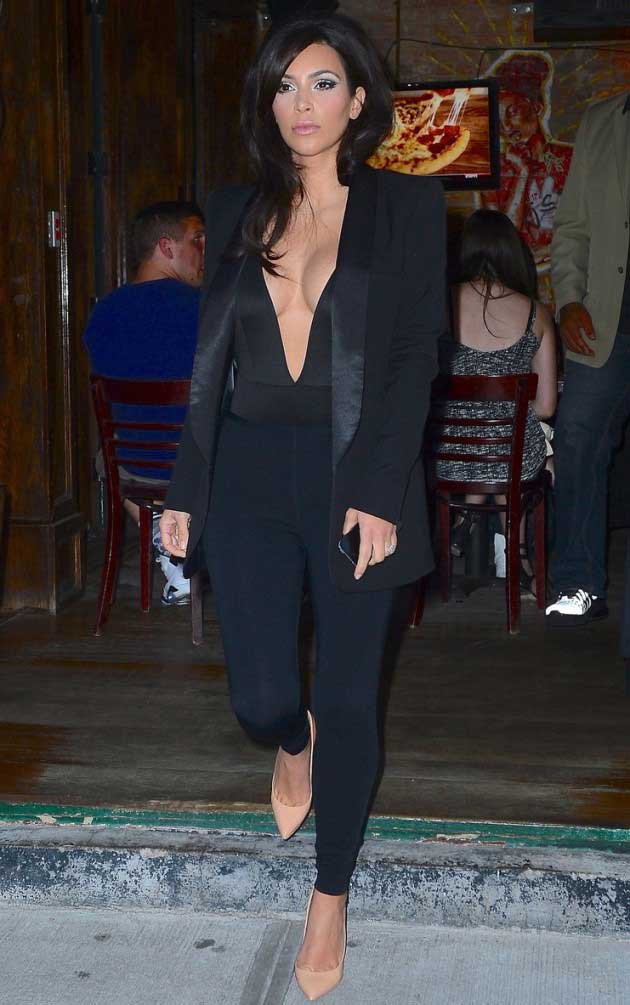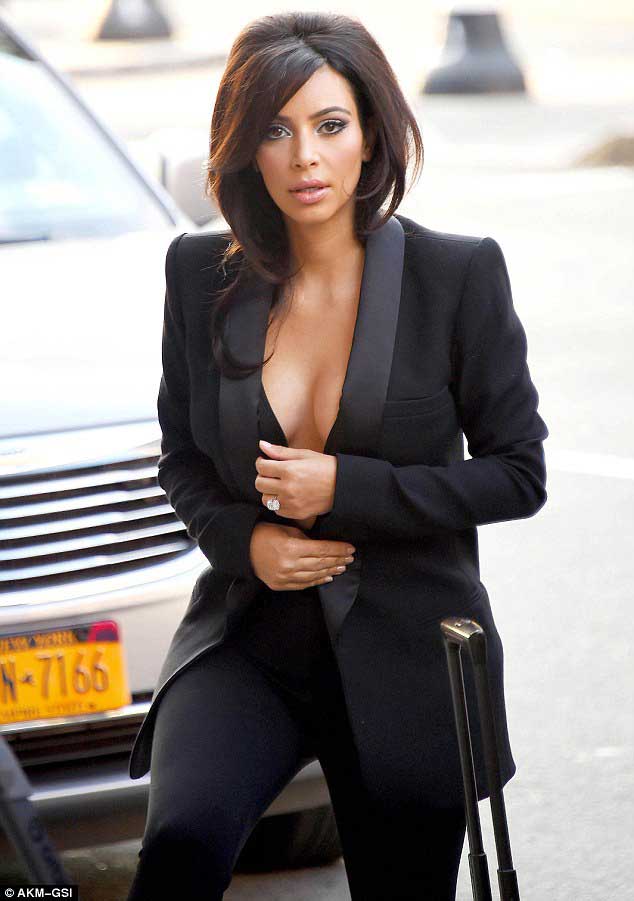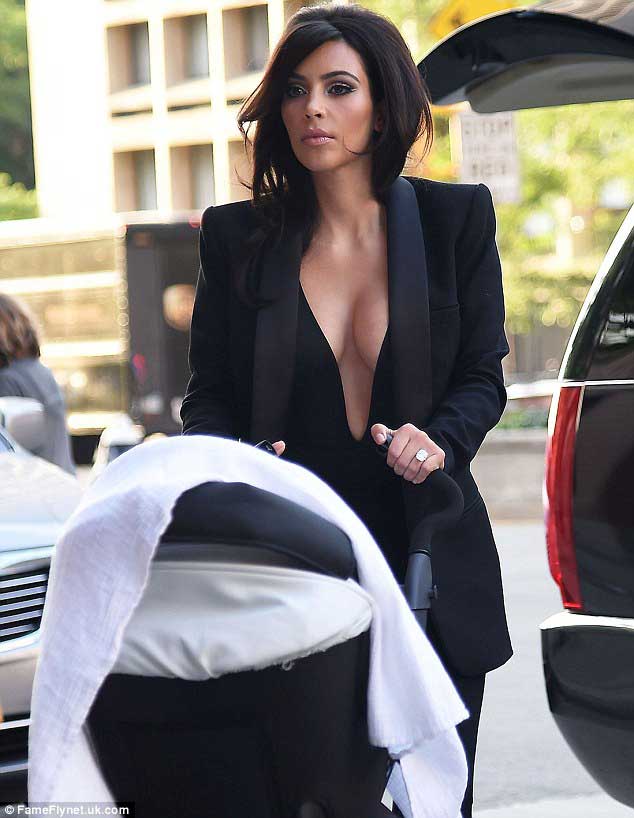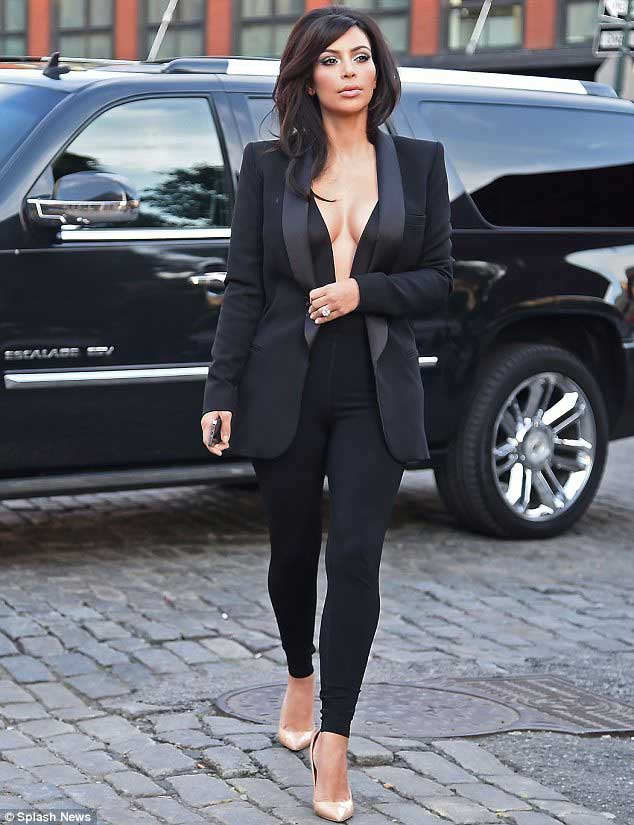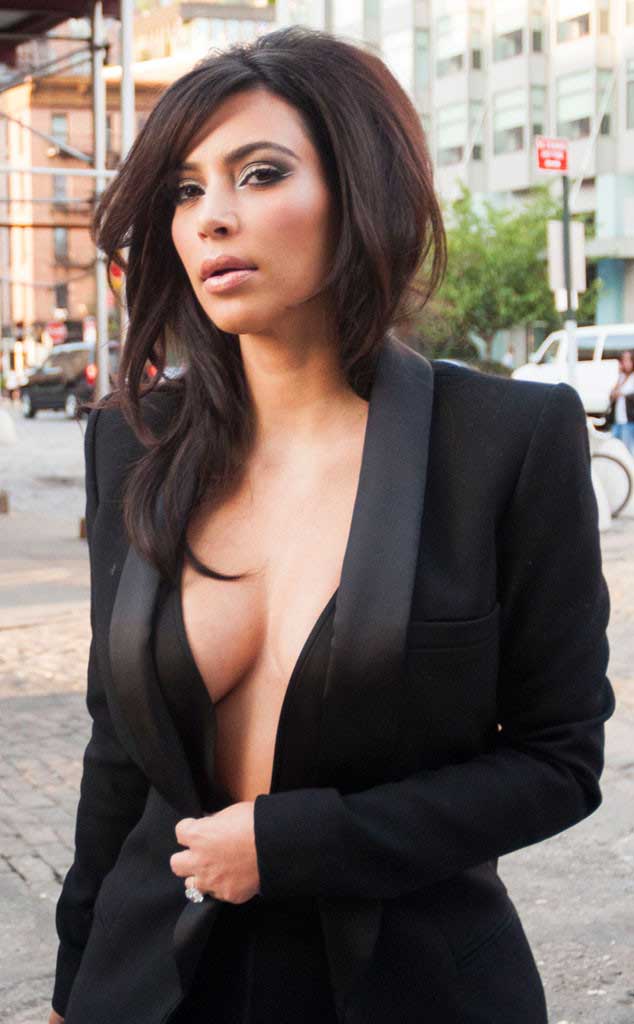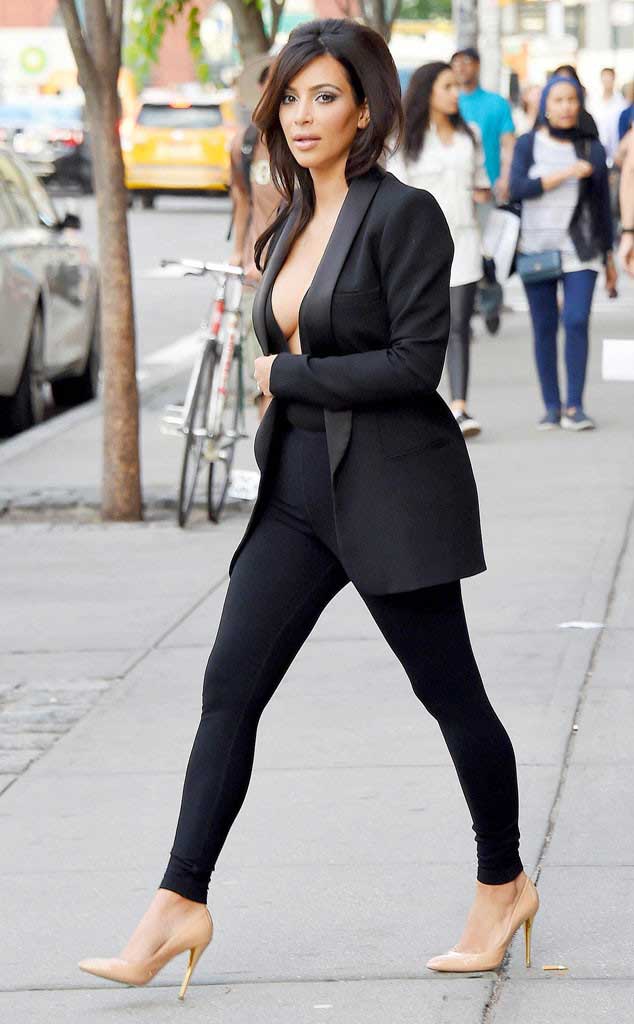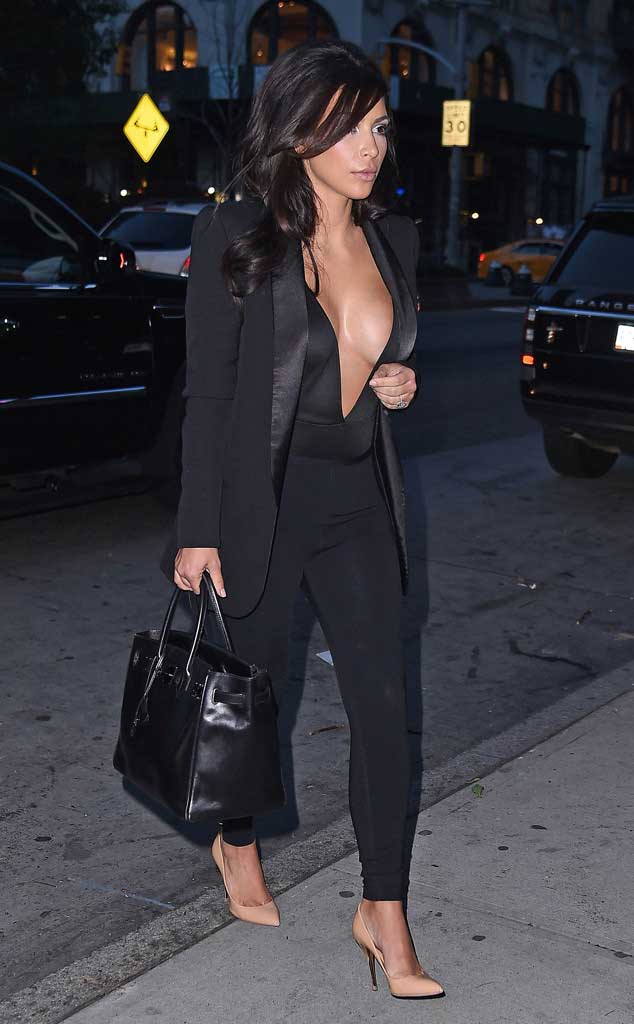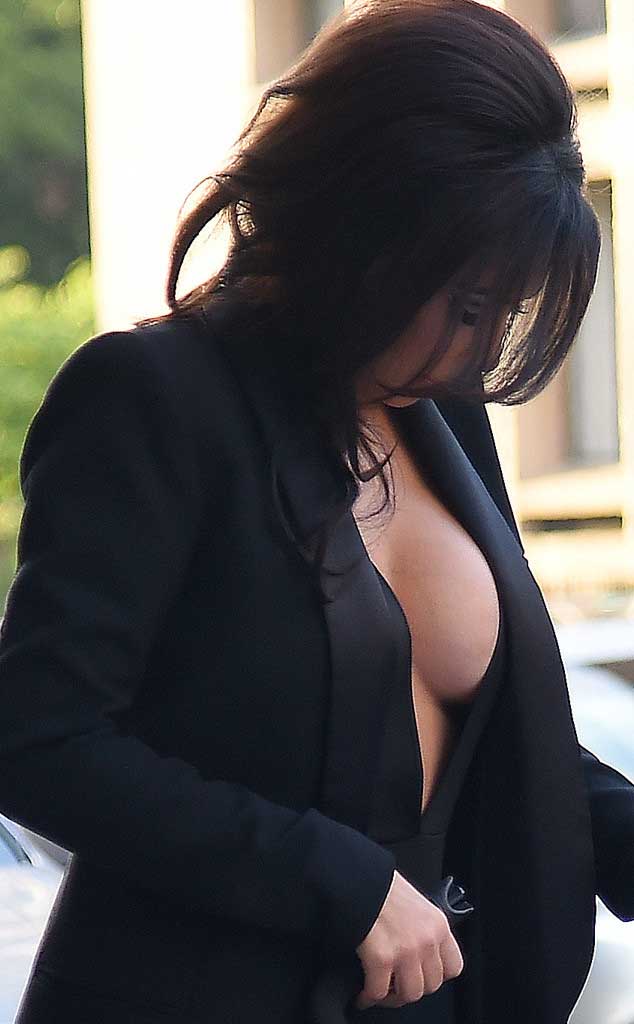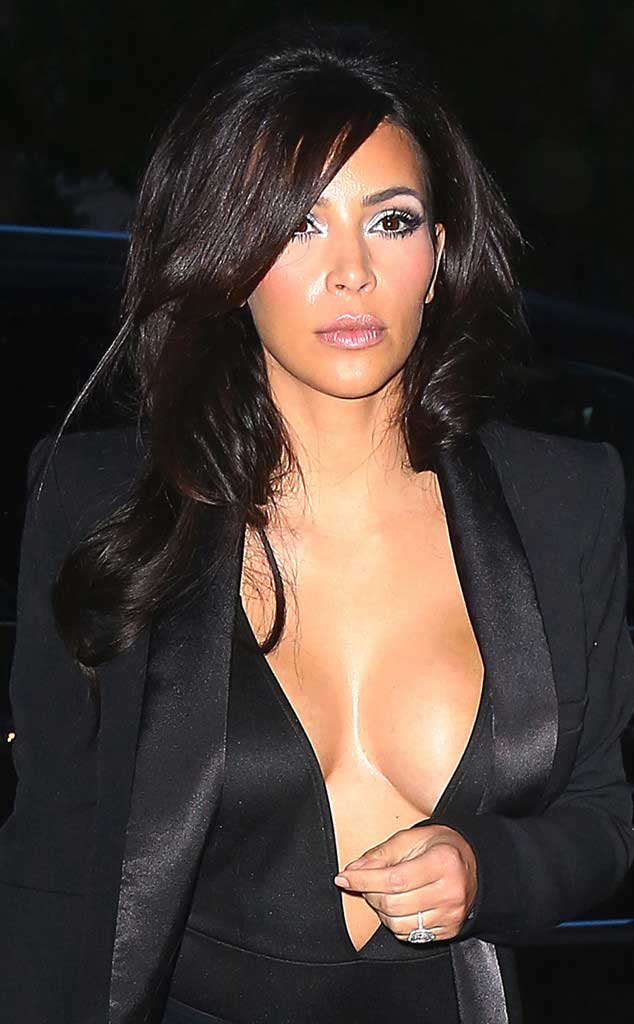 Have you noticed that Kim has been wearing mostly pointed pumps lately? They totally suit her!
Pointed pumps are an absolute classic so they're definitely must-haves. Kim Kardashian's pointed pumps are the ones below: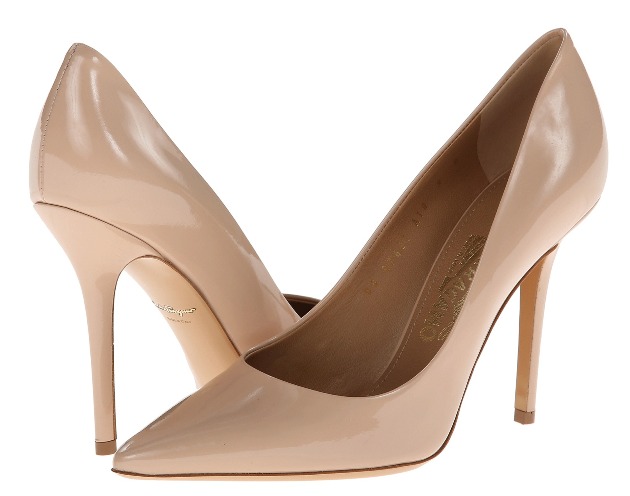 Click on the "buy" button for the shoes' purchase info.