Most often than not, we see Kim Kardashian run around town while looking perfectly polished in her form-fitting threads and designer heels. Last Thursday (March 20), however, was different. Kim was spotted getting off her car (and she drove it too!) in a completely dressed-down attire of t-shirt and skinny jeans. The look was very simple, but Kim kept it sexy with a pair of stunning strappy ankle-wrap sandals instead of sneakers or flats — the usual kind of footwear most girls would wear for such an outfit.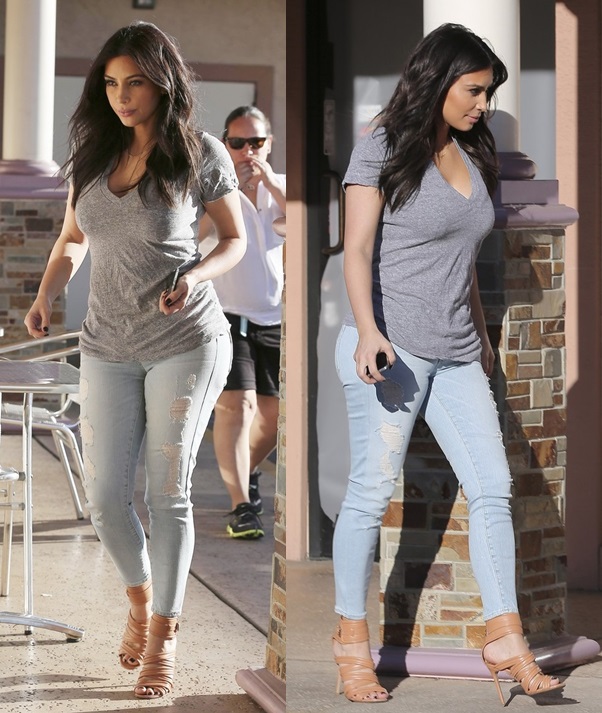 Kim Kardashian arrives at a nail salon in Malibu, California, on March 20, 2014
Wow. I have to admit. I really like Kim's new hairdo. The dark color is gorgeous, and the cut is flattering. And while I can't say I'm a huge Kim K. fan, I can't help but admit that the girl looks good in whatever she wears — even if it's just a simple set of t-shirt and jeans. Or, maybe I should give her sexy heels some credit too. After all, a good pair of statement shoes can always transform an ordinary outfit into a fabulous one.
Kim's strappy sandals are from Gianvito Rossi. They feature multiple quilted straps that criss-cross, and thick buckled ankle-cuffs to keep the feet in place. These shoes are crafted from nappa leather, and feature 4.5-inch tall self-covered heels. Here's a closer look at Kim's sandals for you: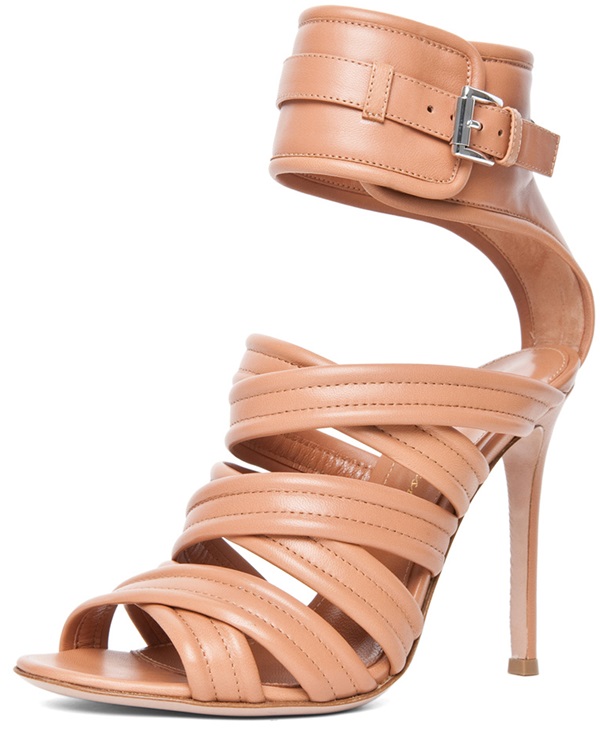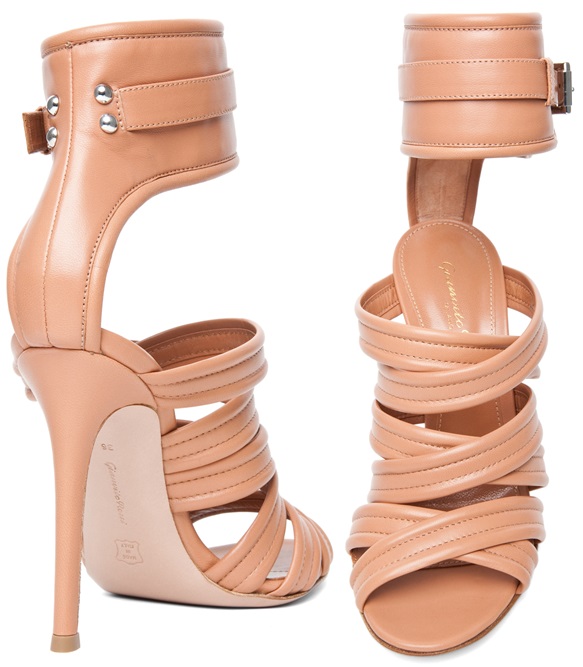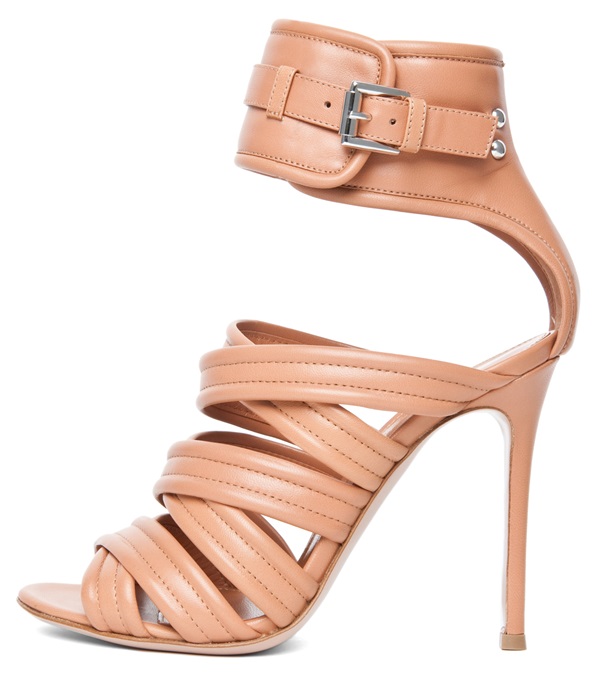 Gianvito Rossi Strappy Ankle Cuff Sandals in Powder Nappa, $995 (sold out) 
They look quite fancy, yes?
If you're thinking of grabbing a pair, they're sadly sold out. Gianvito Rossi heels are available at Neiman Marcus so feel free to check out the store regularly in case they re-issue the style.
On another note, here's a decent alternative I'd like to recommend that will give you a similar look without having to spend too much.
Check out the "Monica" sandals from Rachel Zoe. These are more nude than pink or tan, but they'll be insanely flattering to wear. They also feature criss-cross straps and buckled ankle cuffs so you get the same "look" for less. Not bad for alternatives, right?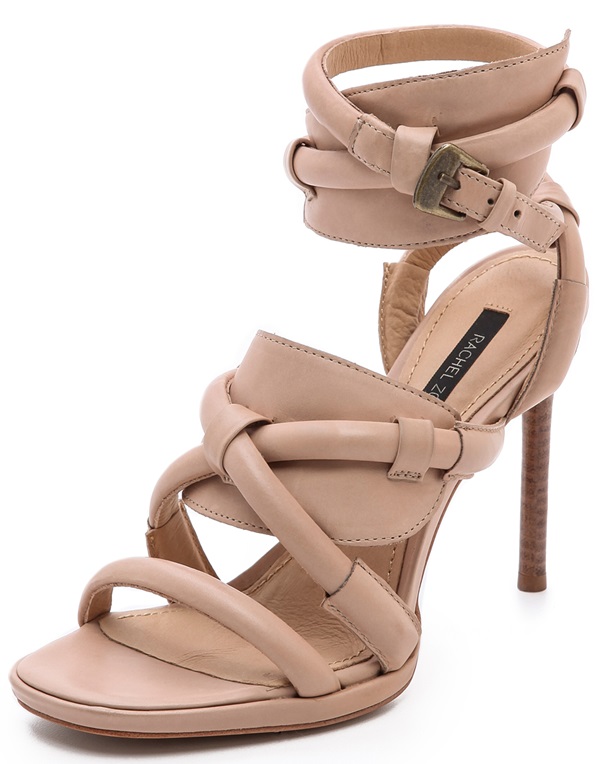 Rachel Zoe Monica Ankle Strap Sandals in Natural, $325