Kim Kardashian went extra fashionable on Tuesday this week, when she stepped out of her hotel in New York in an outfit that was carefully curated to match baby North's all-black ensemble. Mind you, the tiny tot was dressed to impress as well. North was decked in an all-black playsuit teamed with a pair of black snake=embossed slip-on sneakers.
Yes, you heard that right. The kid wore some on-trend (not to mention, exotic) kicks for the day out with her mom. Kim, on the other hand, kept things simple but sexy in a black tank dress paired with fancy t-strap suede sandals from Alaia. The two looked insanely cute together — completely picture perfect, like they just came straight out of a photo shoot. Check them out below: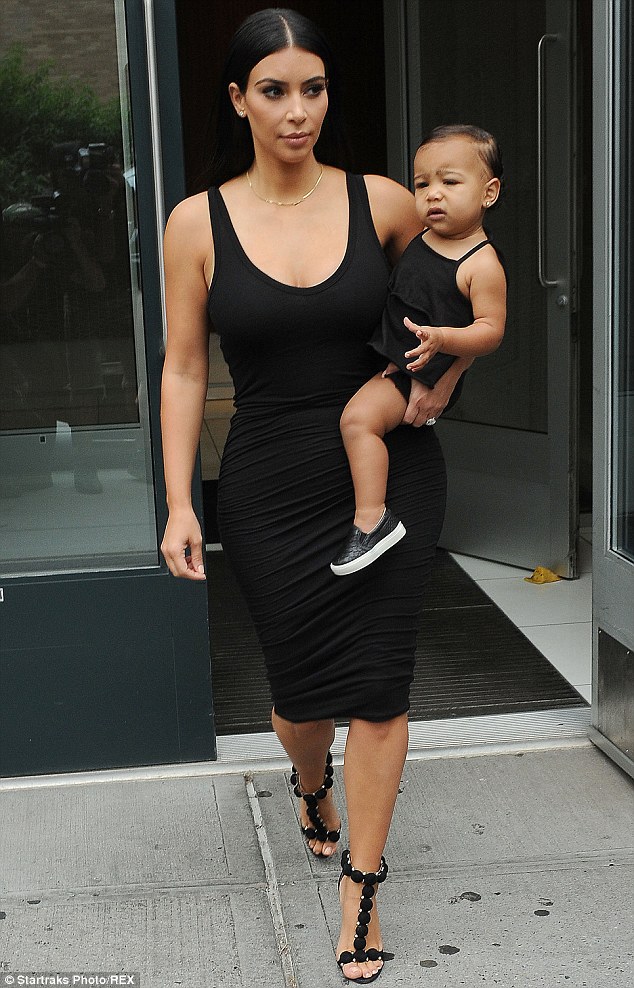 Kim Kardashian and baby North step out of their hotel in New York in matching black outfits on August 12, 2014
Ok, maybe baby North didn't like seeing the photographers swarm as she and her mom exited the building, hence the sour face. But you have to admit, the black-on-black combination Kim put together for this outing looks fantastic.
I love baby North's snakeskin slip-on sneakers. As you know, slip-on sneakers are BIG now. But what I like about the pair on North is that it has snakeskin leather uppers. It's like the perfect combination of casual, fierce, glamorous, and cool. I found a similar style for adults from Steve Madden in case you want a pair for yourself. This one comes in both black snake and natural snake: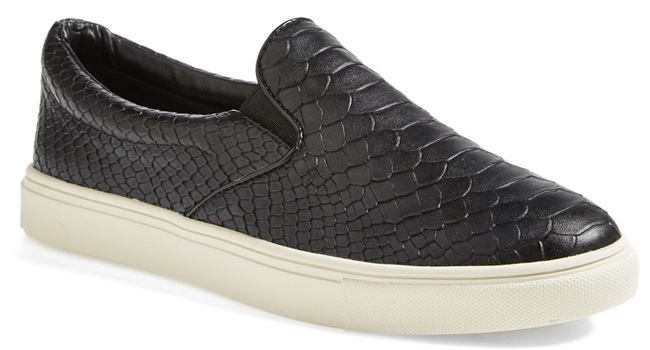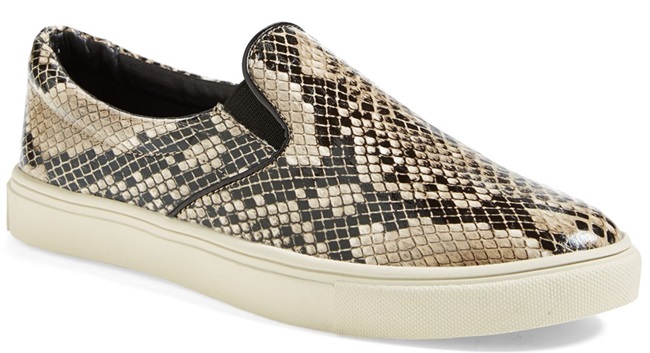 Steve Madden Ecntrc-C Slip On Sneakers, $90
I couldn't find one for kids on the web, but you can try your luck at any department store in your district that offers Steve Madden. For the mommies who don't mind letting their kids rock bold grown-up prints, here's the "Ecntrc" sneakers for kids done in leopard: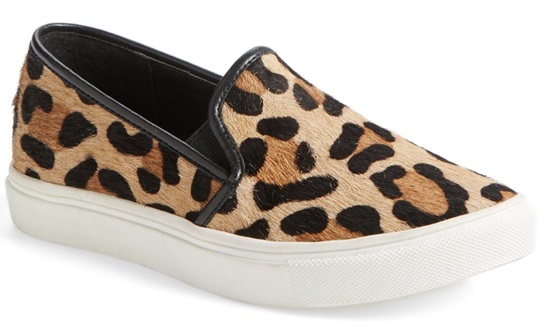 Steve Madden for Kids Ecntrc Calf Hair Slip On Sneakers in Leopard, $80
Baby North's slip-on sneakers aside, I think mommy Kim also deserves a unanimous nod for looking classy in her little black dress. Sure, it's a body-con, but she actually doesn't look tacky or vulgar in the frock — thanks to the below-the-knee hemline and not-so-low neckline. I also like how she kept everything understated, then chose to dress up the look with striking t-strap sandals.
Kim's sandals are these button-detailed and studded t-strap heels from Azzedine Alaia's spring 2013 collection. These shoes are no longer available, but if you want a pair, you can check high-end consignment stores to see if they have it.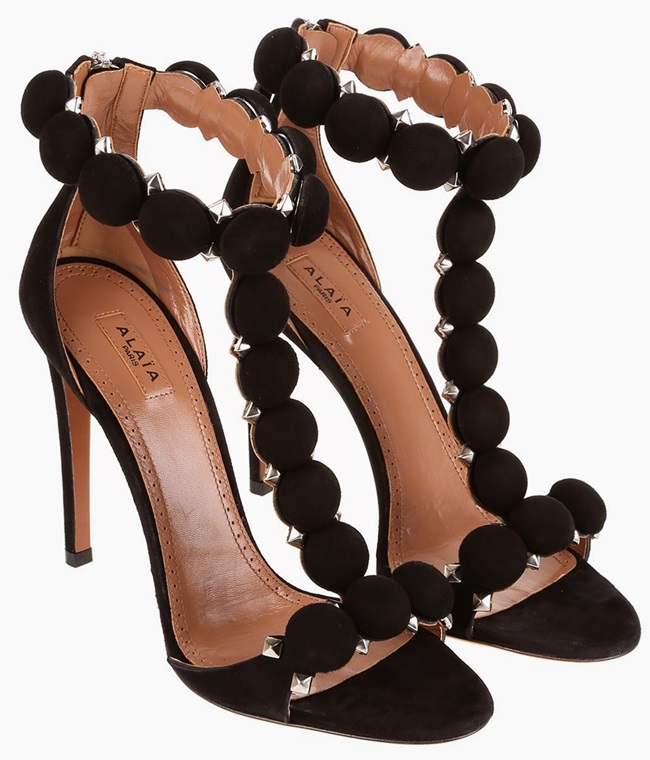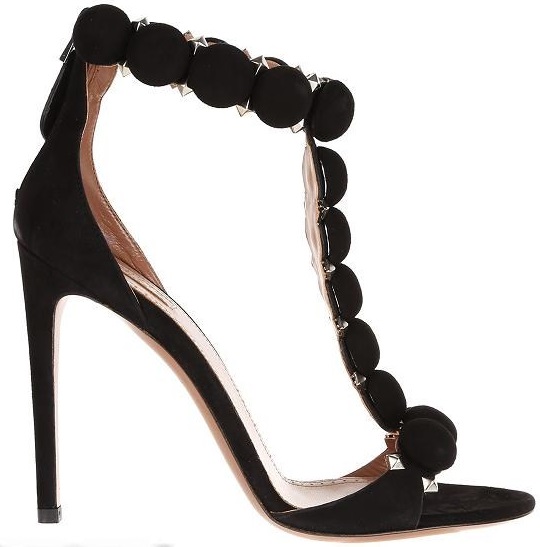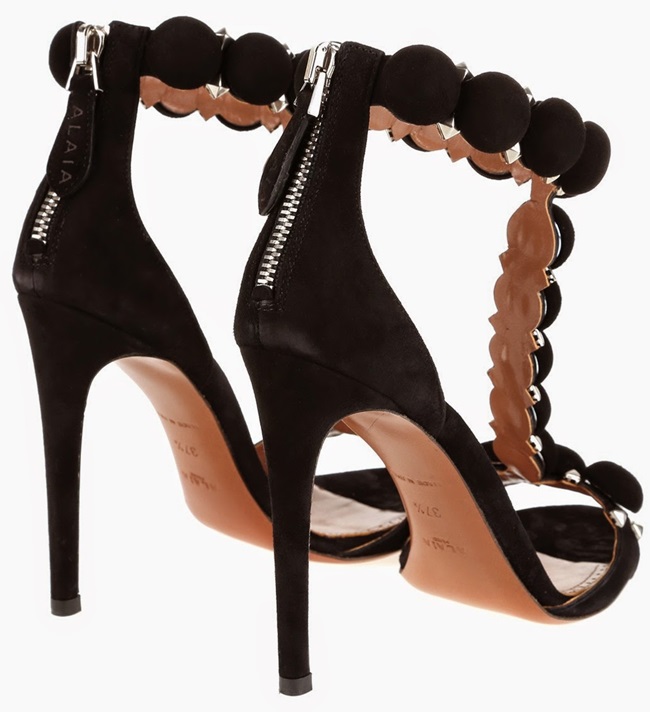 Azzedine Alaia Suede Studded T-Strap Sandals, sold out
For those who don't mind getting crafty, you can also recreate Kim's button sandals using a classic pair of t-strap heels, such as these options from Michael Antonio and Steven: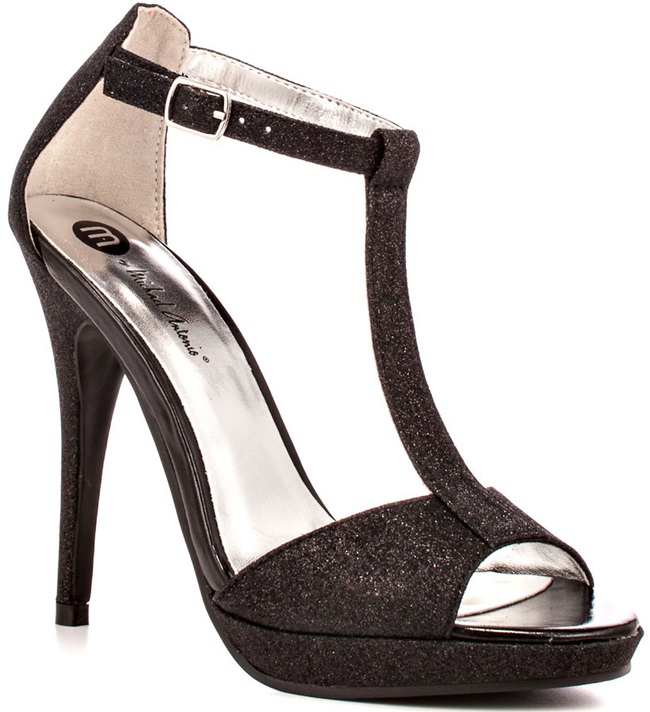 Michael Antonio Tipton T-Strap Sandals, $50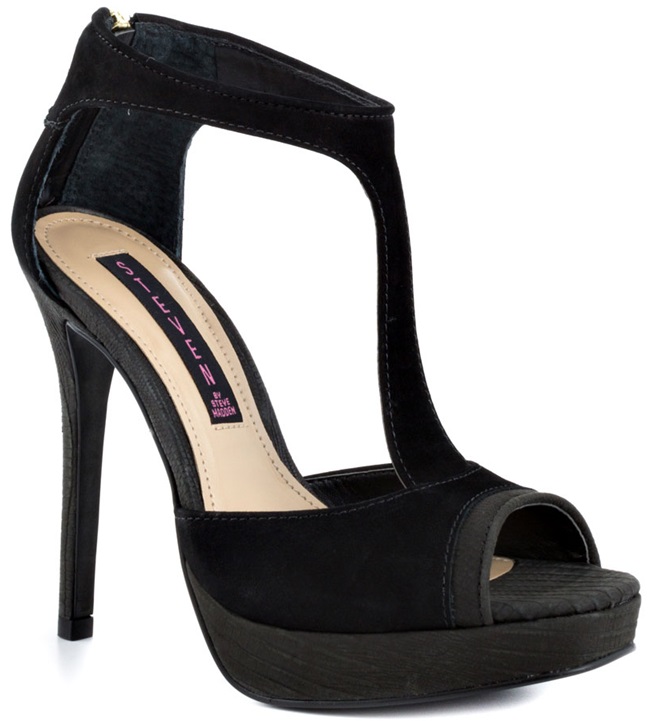 Steven Kaciee T-Strap Sandals, $170