Kim Kardashian likes her skintight outfits. I don't think anyone, even Kanye, can come between Kim and her body-con threads. Would you agree?
Over the weekend, the reality TV star was spotted looking sizzling hot in a fitted white number while hanging out with Kendall at Joan's on Third in LA. She wore the dress with a cream knit jacket and a pair of nude lace-up and tasseled sandals. The look was clean and chic, and quite appropriate for the sunny weather.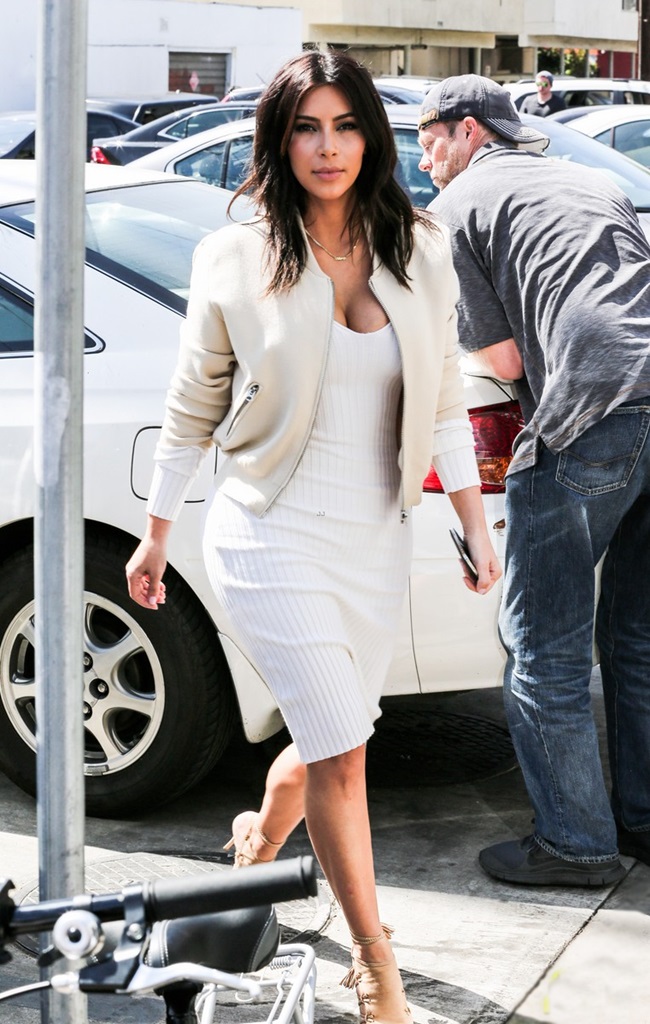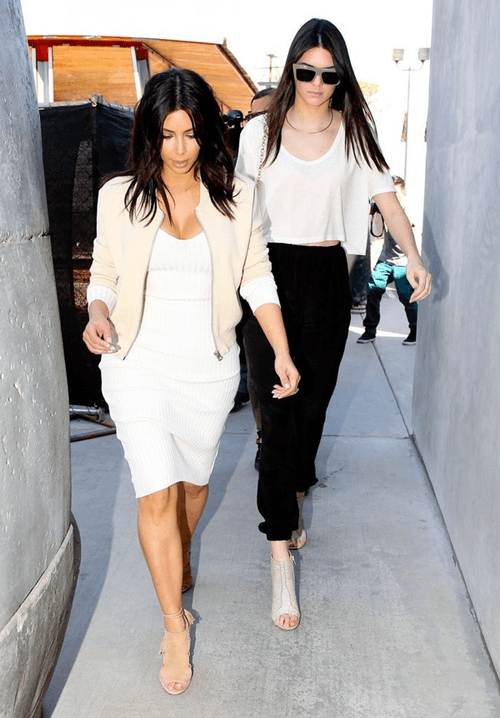 Kim Kardashian and Kendall Jenner grab lunch at Joan on Thirds in Los Angeles, March 15, 2014
Well, I can't deny it and neither can you. Kim looks really stunning in these photos. I don't understand what Kendall is wearing but with her extremely tall frame and slender figure, she managed to pull off her outfit like a runway model.
Going back to the curvaceous sister, I love the colorway (or the lack of it) Kim put together here. It's very simple, serene, and elegant. No one has been able to ID the dress yet, but the jacket is reportedly from Acne. The sandals are pretty easy to recognize, though. Those are from Aquazzura (can you tell?). They're called the Sahara Lace Up Sandals. Below is a closer look at them for you: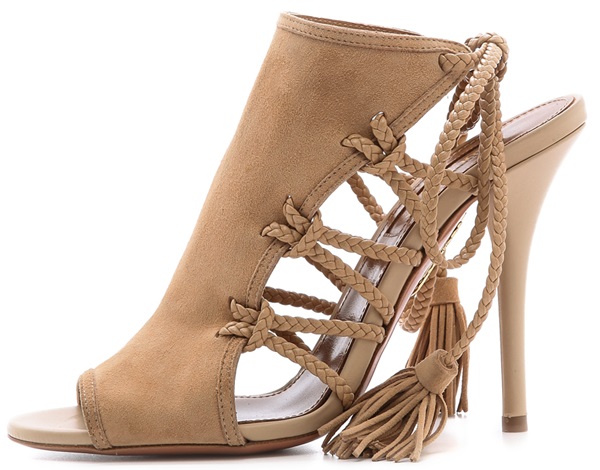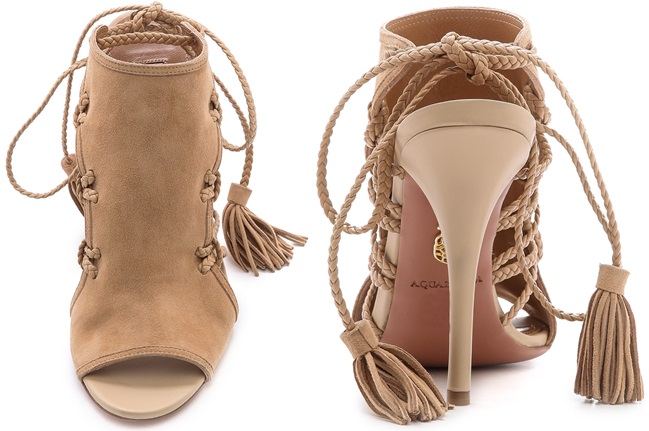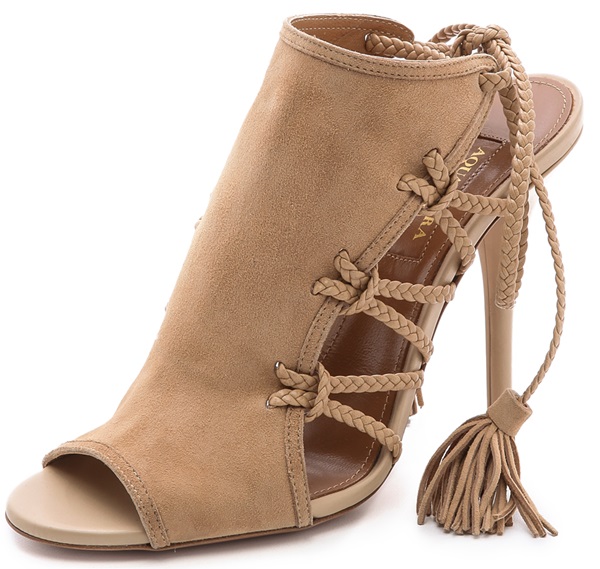 Aquazzura Sahara Braided Lace Up Sandals, $625
Gorgeous, noh?
These sandals feature braided leather lace-ups that are also fashioned with suede tassels at the ends. The vamps are wrapped in plush suede  while the 4.25-inch tall heels are covered in the same leather material. One look at these heels and it's easy to see why Kim wore them with her LWD — they're simply the perfect pair of nude sandals to rock with your spring and summer outfits.
If you want the Sahara, you can grab a pair in your size at Shopbop. They retail at $625 — not exactly cheap, but debatable on whether they're worth it (or not). What do you think?