It's official. Kim is now Mrs. Kanye West. The reality TV star finally shared some photos of her gown created by Riccardo Tisci for Givenchy Haute Couture. She definitely channeled a little bit of Kate Middleton with the frock. It was a long-sleeved creation made out of silk lace, which came fashioned with a sexy back and a very long silk lace train.
I didn't like the high-neck feature of her gown, but other than that minor detail, everything else was alright. Check out Kim's gown below then tell me if you approve: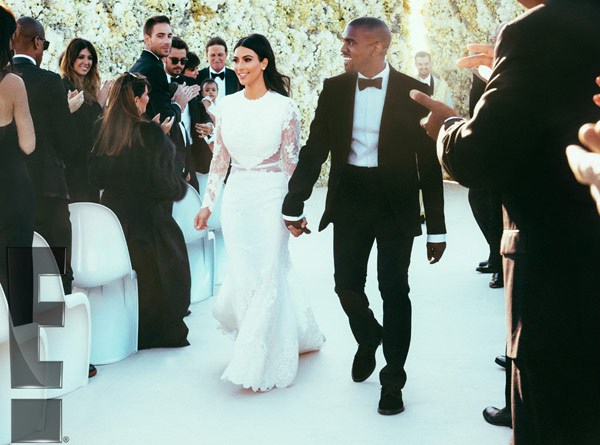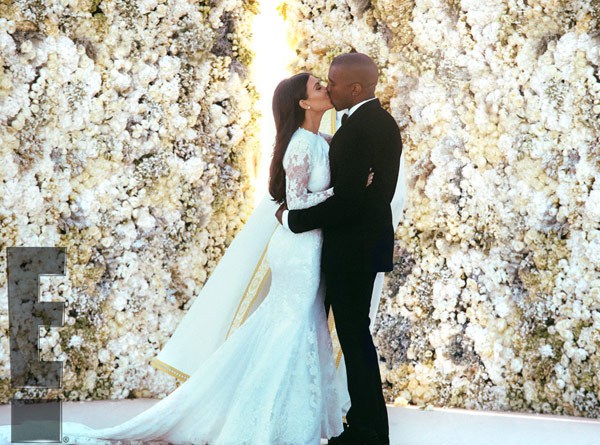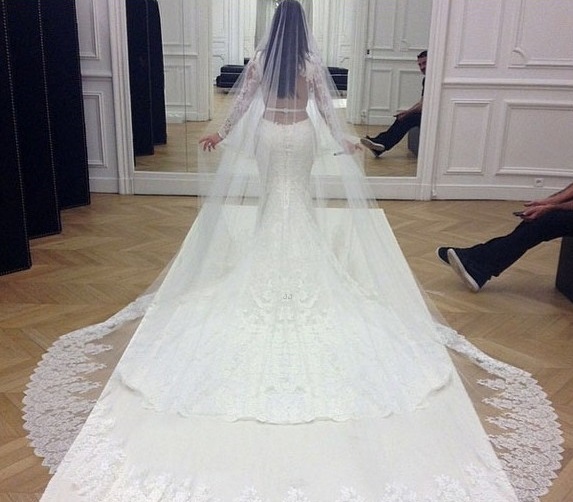 Kim Kardashian looks stunning in her white Givenchy Haute Couture wedding gown as she weds Kanye West in Italy, May 24, 2014
Well, any thoughts?
You have to admit, this one is far better than the strapless ballgown she wore for her last wedding (with Chris Humphries). Do you agree? That one seemed a little too prom-like.
It's a little sad that Kim didn't show off whatever heels she wore to go with the dress. Quite understandable — yes — but a peek at the shoes would have been great. That's why I thought it would be a good idea to play a little guessing game today.
What shoes do you think did Kim wear? Or better yet, who did she wear?
I'm willing to bet the heels were custom-made by Givenchy or Louboutin, just like her dress. But as to what particular style, I think that would be the classic ankle-strap design, such as this:
Givenchy Snake Ankle Strap Sandals, $940
Of course, I could be wrong and she may have chosen a more elaborate silhouette, like the Christian Louboutin Martha T-Strap sandals below: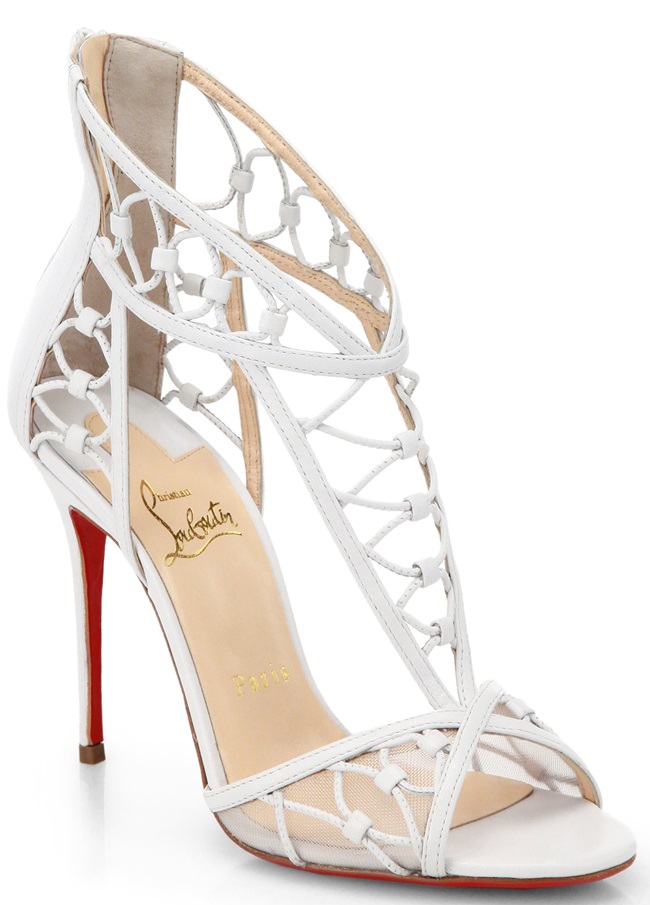 Christian Louboutin Marth T-Strap Sandals, $1495
Then again, it is highly possible that she opted for something simple yet feminine, with a tried and tested silhouette like the wavy-strap sandals from Jimmy Choo below.
What about you? What shoes do you think did Kim wear for her wedding?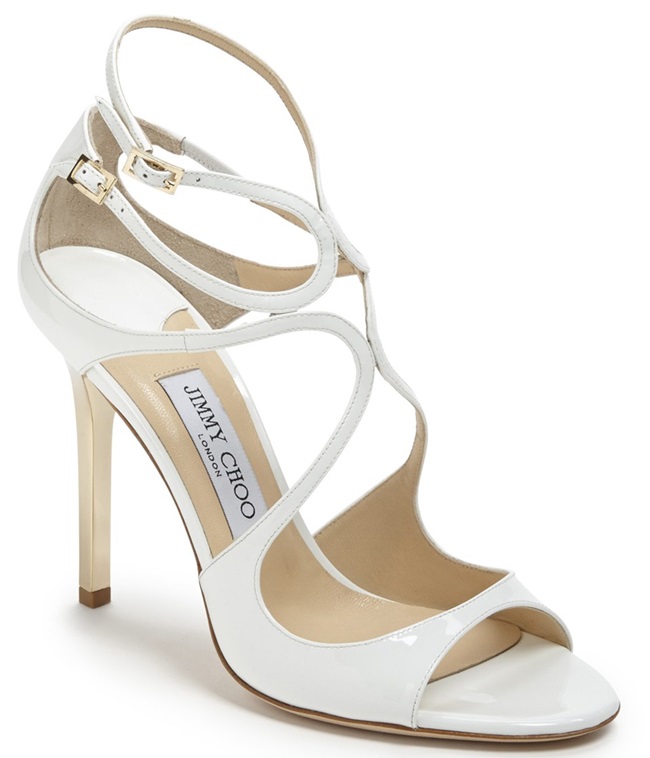 Jimmy Choo Lang Sandals, $795