Stunning accessories always make an outfit. Whether it's a purse or a pair of knockout heels, no one can deny that style isn't always about the clothes. Extras are just as critical. You could be wearing a very ordinary-looking ensemble, but once you finish it with statement pieces — like a gorgeous necklace or a pair of jaw-dropping footwear — your look can magically transform into a hit.
Khloe Kardashian knows this for a fact. We've seen her sashay around town in the best looking designer heels money can buy. She was spotted sporting a fresh pair while arriving at LAX over the weekend. The reality TV star's outfit was a simple combination of a black longsleeve top and light blue skinny jeans, but she glammed it up with a pair of cool sunnies and some striking metal-trimmed booties: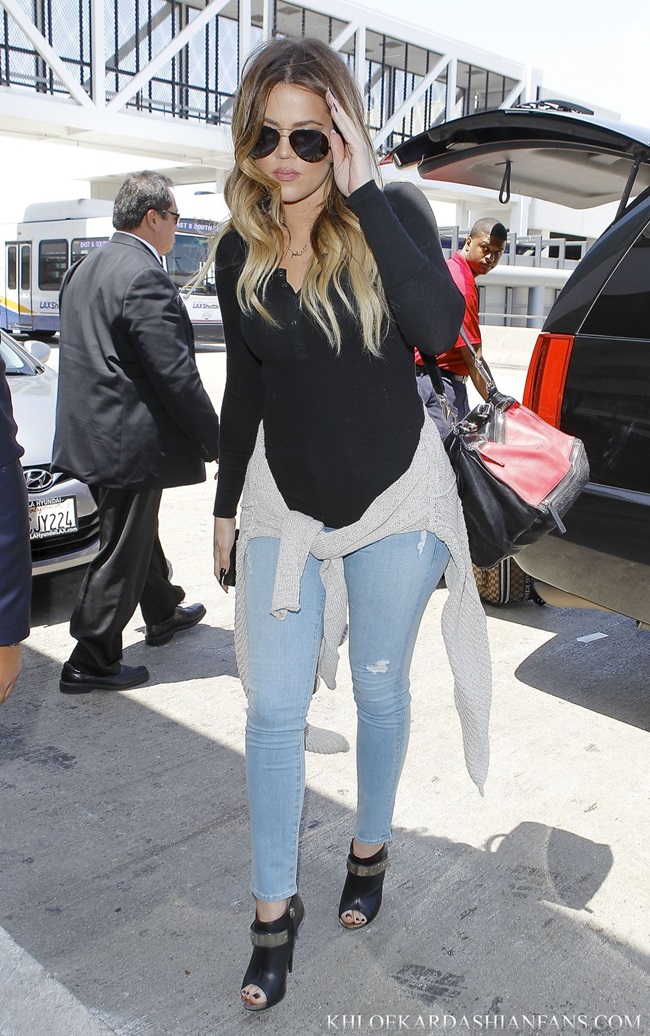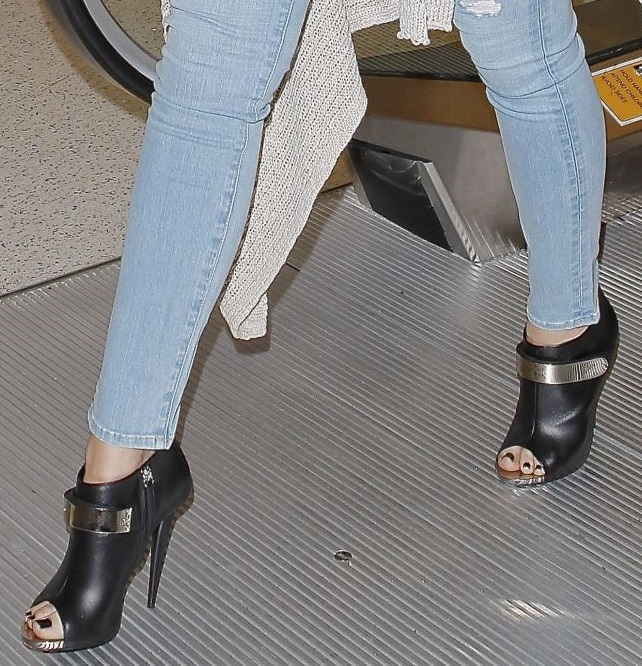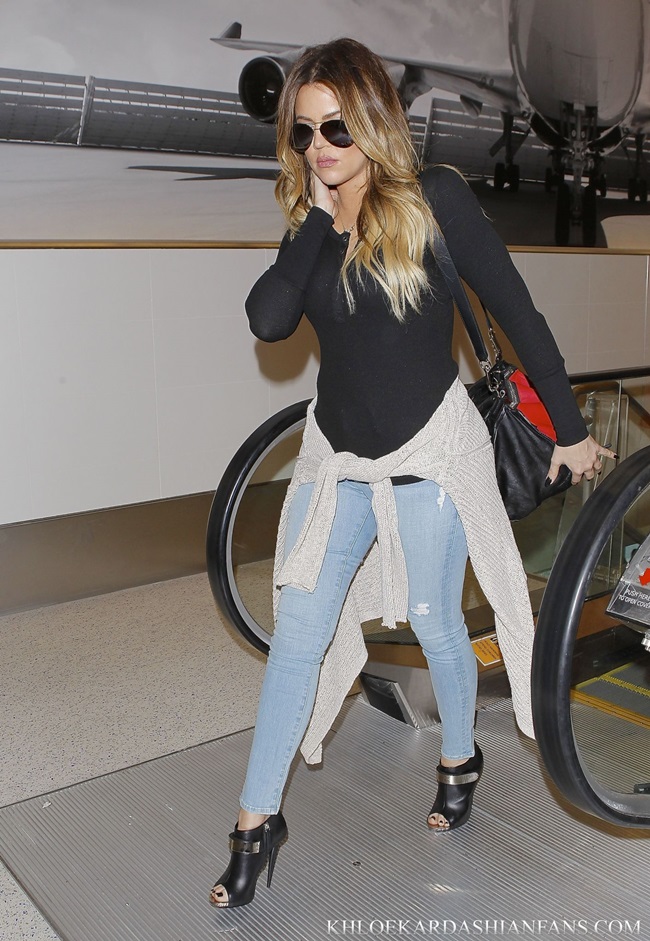 Khloe Kardashian arrives at LAX to catch a flight, May 10, 2014
Wow, another great-looking pair of shoes from a Kardashian. And kudos to the lady for being brave enough to wear sky-high heels at the airport. I'm not sure how she's able to manage that, but clearly, she seems comfortable traveling in stilettos.
I personally prefer my flats and (flat) boots when I travel, but I guess celebrities like Khloe prefer to keep it glamorous for a plane ride.
As you can see, Khloe's outfit looks nothing fancy, but she definitely upgraded it with the shoes. The booties are from Giuseppe Zanotti. They feature 5-inch-tall heels, a rather classic open-toe design, and very distinct metallic plates on the straps that cross the vamps. Here's a closer look: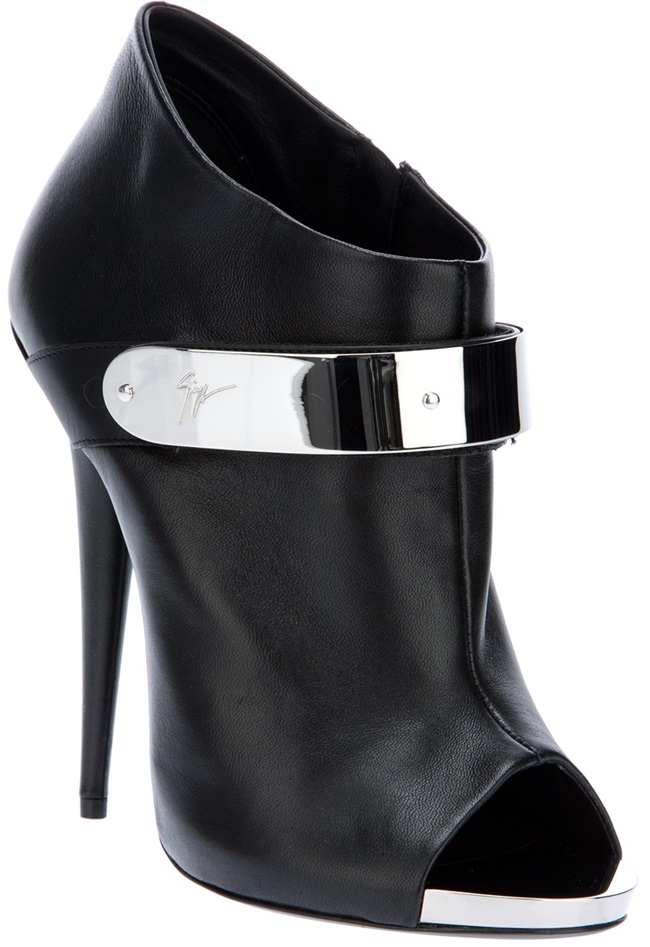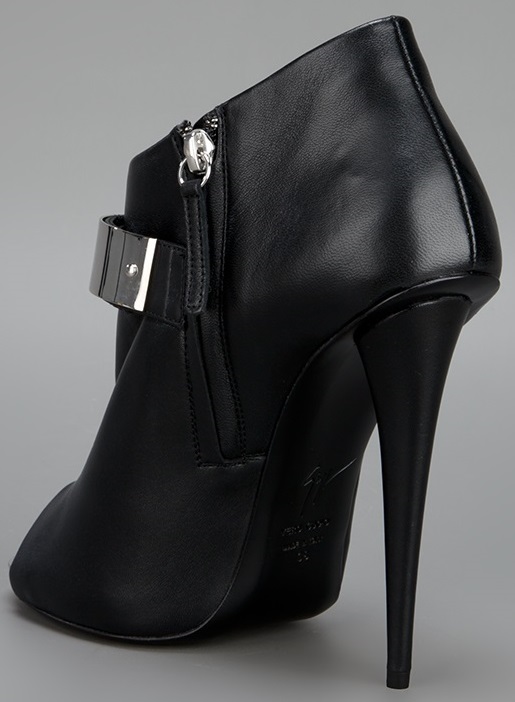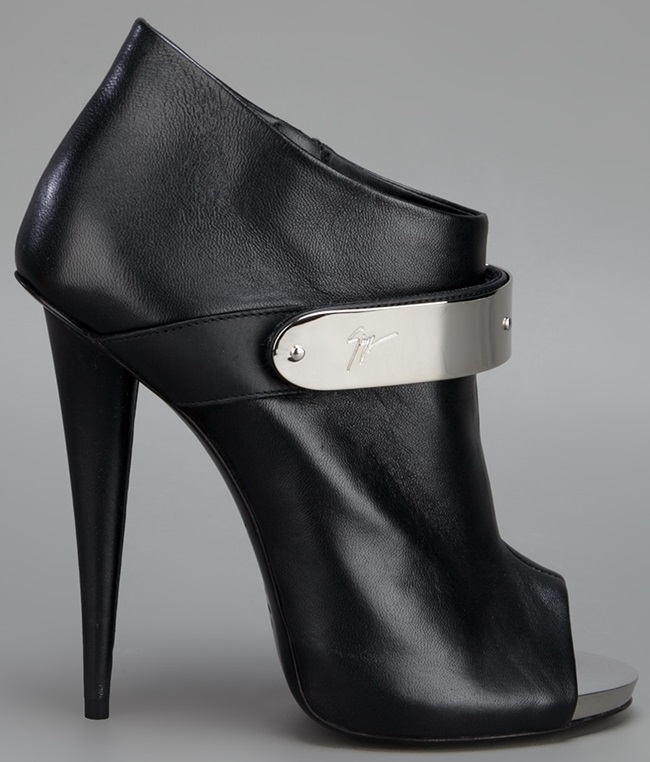 Giuseppe Zanotti Metal Plate Open Toe Booties, $810 (was $1158)
Would you like a pair?
It's easy to see that the metal plate add-ons are what made these shoes stand out. Without the silvery bands running across, they would look pretty ordinary.
If you wish to order Khloe's booties in your size, you can find them over at FarFetch. They're currently at 30% off, so I suggest you hurry. On a side note, you can also save all that money and work with these pocket-friendly alternatives instead. One is not as striking as the other, but both are equally sexy so the final choice will depend on your personal preference: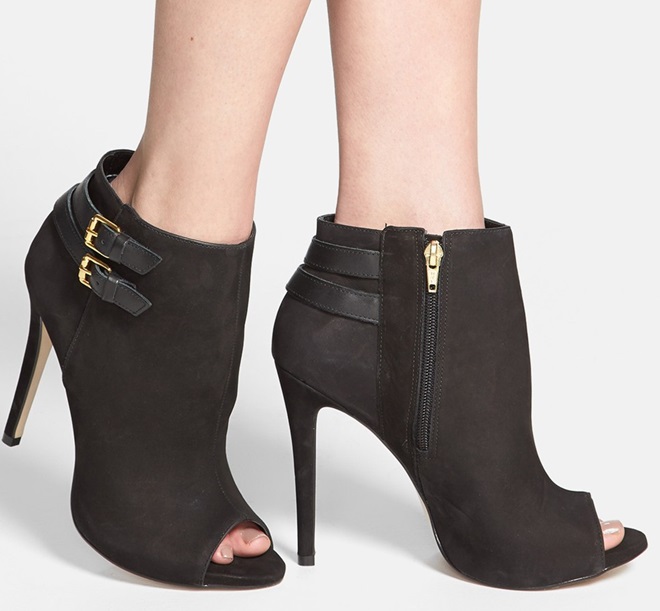 Steve Madden Amberr Booties, $150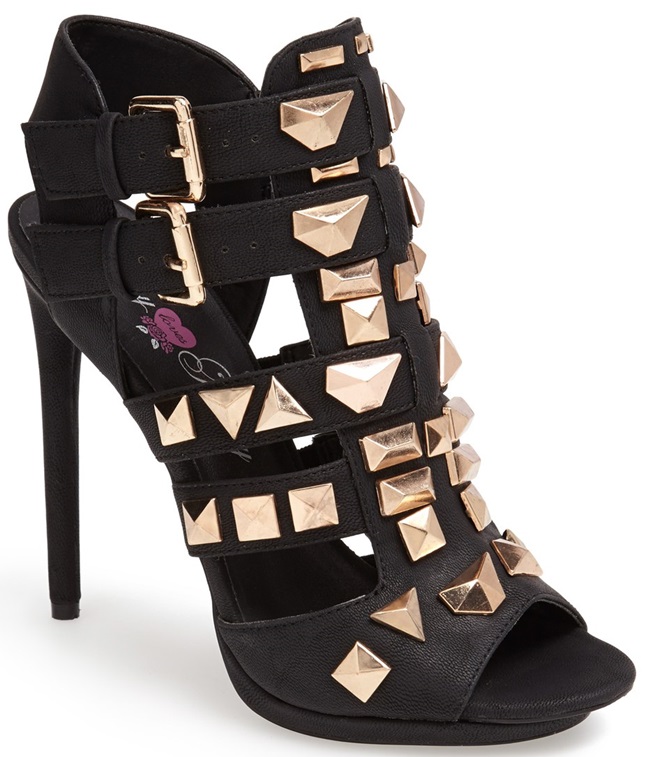 Penny Loves Kenny Confetti Booties, $99