It seems Kesha is having the time of her life this summer. After a short stint in rehab, the singer is back and reportedly feeling so much better. Not only has she let go of the $ sign in her name (in an effort to re-invent herself), she has also stopped looking like a wreck, started wearing colorful dresses, and actually cleaned up.
Of course, that's not the only thing she did since she made the "turn". She also started dying her hair in all sorts of colors. In fact, she has gone through three transformations in a span of less than three months — starting with pink, to purple, to pink (again), and then to blue.
I actually wouldn't be surprised if we start losing track of what color she puts on her mane. I'm guessing she uses the washable dye that only lasts for a few days so she could change it up anytime. What do you think?
That said, I also couldn't help but notice that the "Timber" songstress loves wearing platform shoes with her outfits. She prefers the funky kind, although she has also sported the sexier silhouettes. Here's a peek at Kesha's hair-color and shoe choices: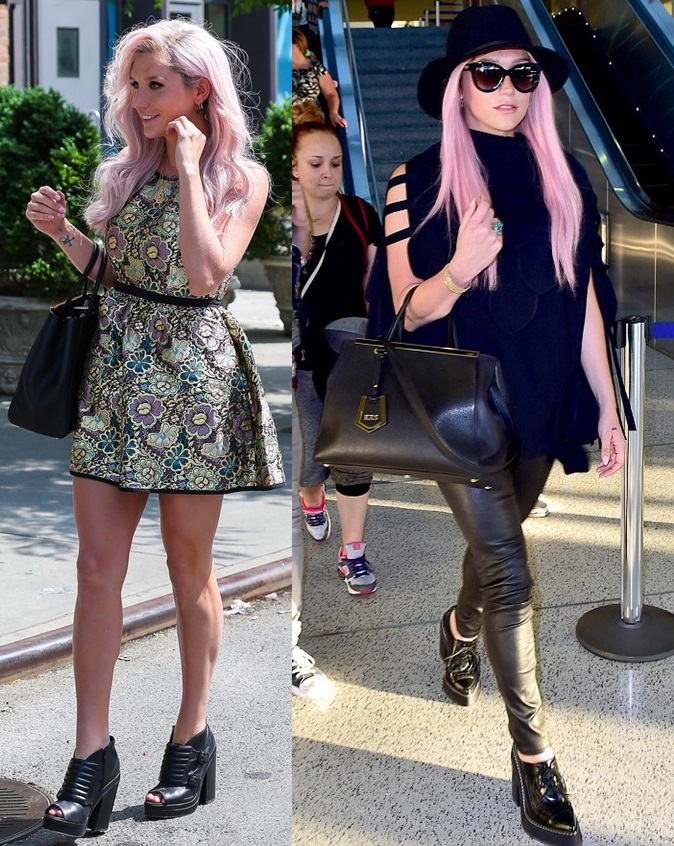 Kesha sports pink tresses and a floral frock while out and about in New York City on May 29, 2014 / Kesha spotted with pink hair again while arriving at LAX in patent platform shoes, July 3, 2014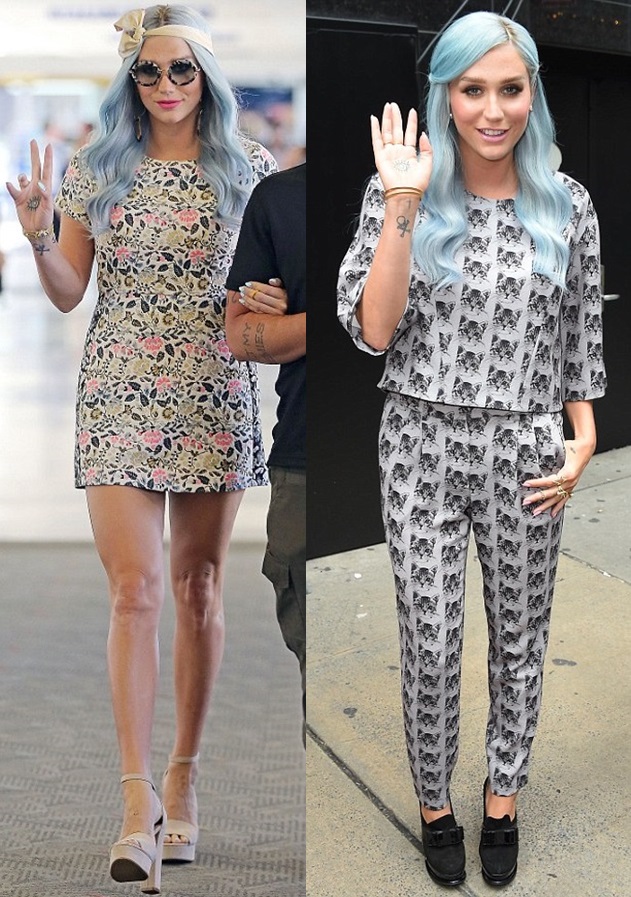 Kesha makes her way through LAX in a super short dress and platform sandals on July 22, 2014 / Kesha makes an appearance on Good Morning America in matching separates and bow-detailed booties, July 24, 2014
What do you think? Do you approve of the transformation? How do you like her style now?
I think she looks great. I'm actually intrigued by her footwear choices. Some are classic, like the ankle-strap sandals above, but most are quirky, edgy, and funky all at once. In fact, the black bow-trimmed booties she wore for her guest appearance on GMA (second picture on the right) looks like a pair of Miu Mius.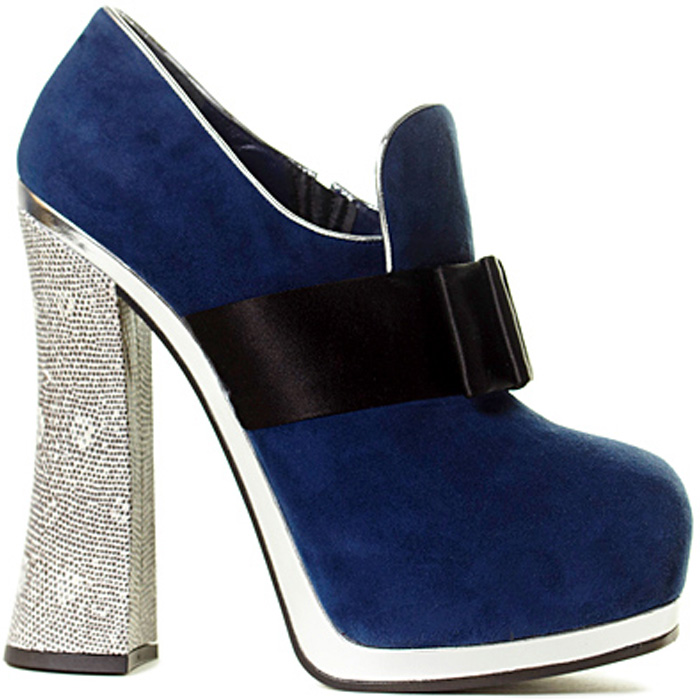 Miu Miu Bow Detailed Platform Booties, sold out
Do you approve of Kesha's taste in shoes this time around? She has officially turned into a platform addict. Can you relate?
If you're into sky-high platform heels just like Kesha here, then allow me to leave you with several options to consider before I end this post. These are guaranteed to give you the (shoe) fix you need for the day: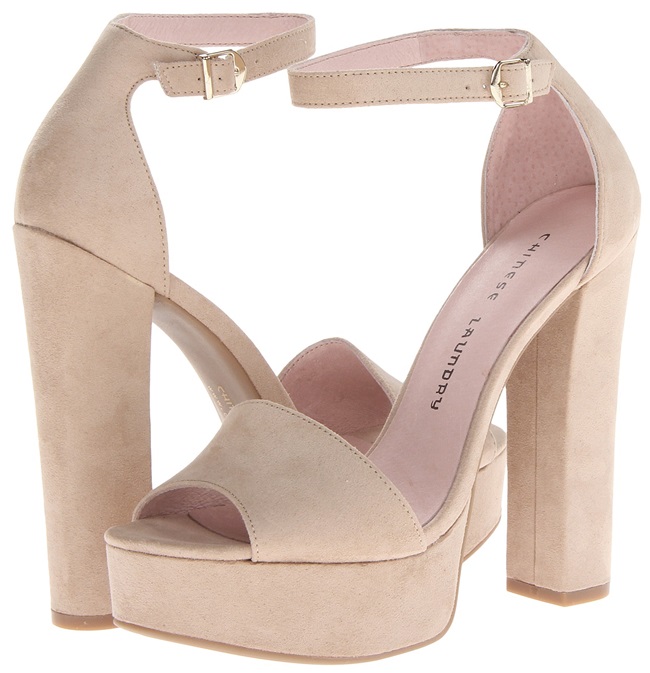 Chinese Laundry Avenue Sandals, $70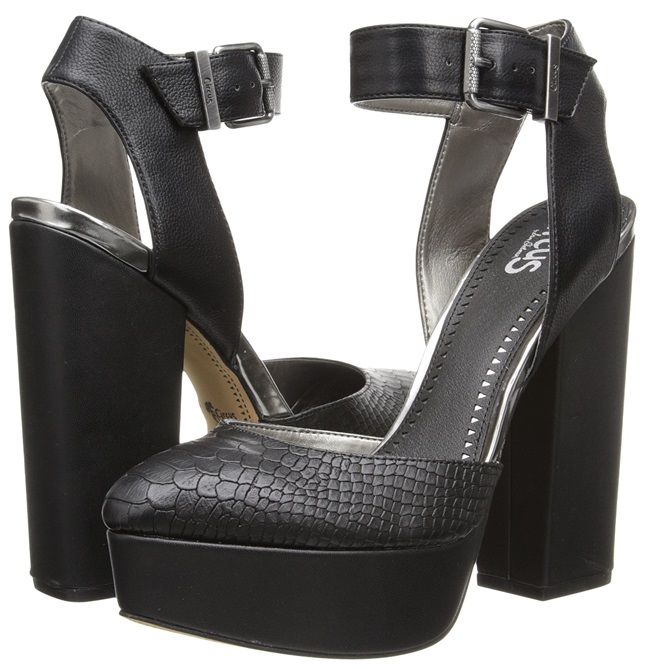 Circus by Sam Edelman Nyla Ankle Wrap Pumps, $90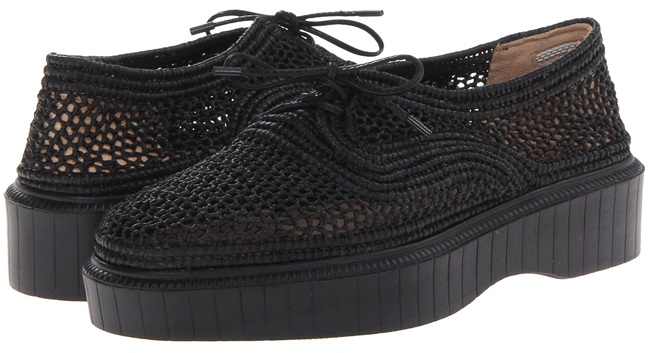 Robert Clergerie Poco Creepers, $395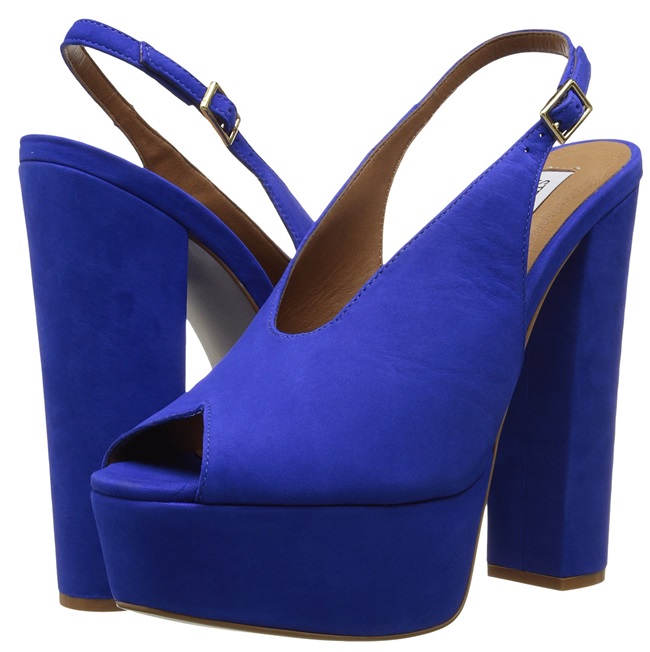 Steve Madden Claay Slingback Pumps, $150