It's official. Kendall and Kylie Jenner are taking over the nation. The two girls — half-siblings to Kim, Kourtney, and Khloe — are literally everywhere. They're even hitting the book stands.
Yes, Kendall and Kylie are now, er, writers. They recently launched a teen novel called Rebels: City of Indra, in New York City.
I'm not sure how I feel about this. I couldn't believe it at first, but it's very true. Whether they actually wrote the book or paid someone else to do it for them, I don't know. But one thing is for sure, the novel will sell — not just because Kendall and Kylie have a huge fan base, but because even the cynics — like me — will want to check out the contents of their so-called "work".
The two appeared on Good Morning America yesteday to promote their latest gig.  For the occasion, Kendall wore a sexy cutout dress in navy (from Camilla and Marc), and paired the frock with classic black pointy pumps — most likely from Manolo Blahnik.
Sister Kylie, on the other hand, chose to wear black from head to toe, but finished her look with a more elaborate pair of heels — lace-up sandals from none other than Aquazzura.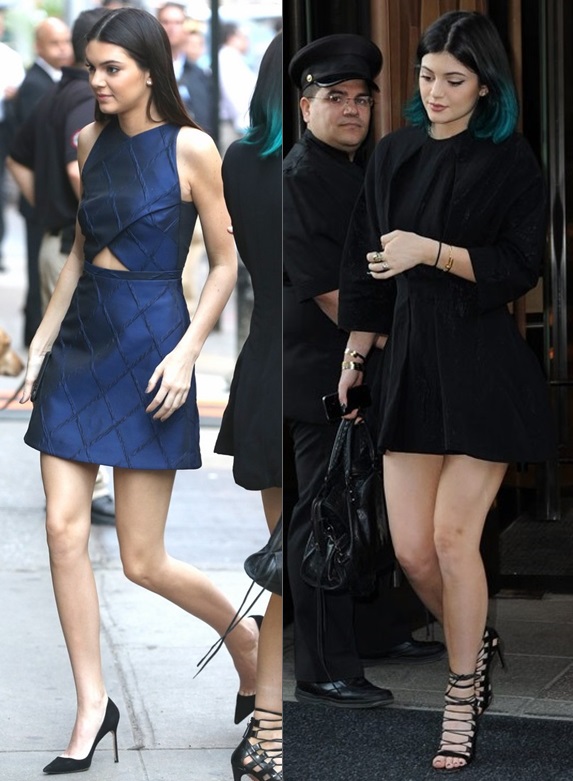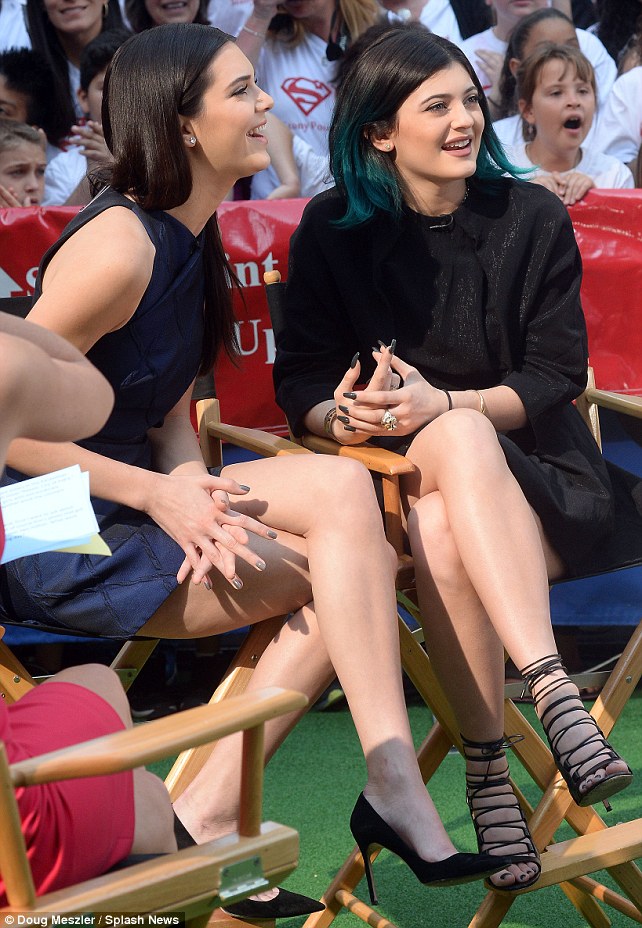 Kendall and Kylie Jenner appear on Good Morning America to promote their new novel, Rebels: City of Indra, in New York City, on June 3, 2014
Here's a question for you ladies: between the two Jenner sisters, who looks hotter? And whose high heels do you prefer, Kendall's classic pumps or Kylie's flirty lace-ups?
I must say, Kylie's choice of footwear for the appearance was spot on. In case you're unaware, Kylie has the same style of sandals in snake-print as well. She wore the exotic-looking pair to their Hello Ross appearance.
Kylie's sandals are the "Amazon" by Aquazzura. They feature leather uppers, singular bands at the toes, and a sexy cage-like lace-up silhouette. The heels on these shoes are 4 inches tall, so they are moderately high. To grab a pair, simply search for them online.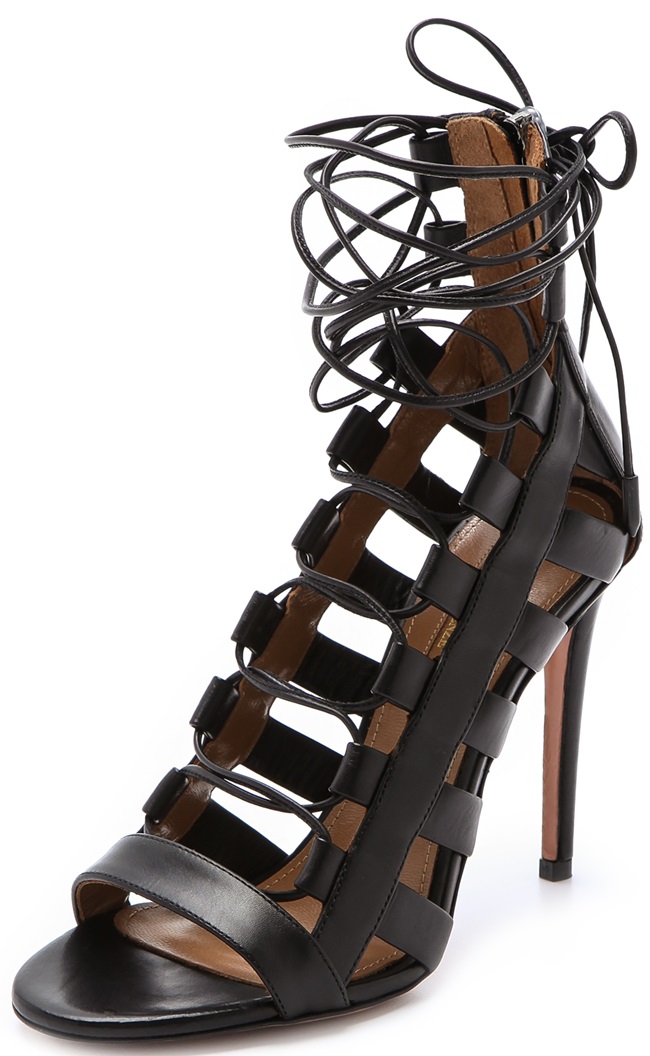 Aquazzura Amazon Lace Up Sandals in Black, $695