The model was a presenter at the awards along with her younger sister Kylie. At the ceremony, the two pretended to fight over who should introduce newest pop rock sweetheart, Lorde.
The Jenner sisters both looked amazing although their outfits raised more than a few eyebrows. No one has criticized their dresses since the two wore some finely crafted designer clothing. Kylie wore a beaded dress with mesh panels by designer Julien McDonald. Kendall had on a long gown with gold and silver accents by Fausto Puglisi. The reason people stood up and took notice of the two sisters is because the dresses they wore were revealing.
In Kendall's case, the slits of her dress were so high her pelvic bones were already showing. Kendall is what, 18 years old? Granted she's a model but don't you think her dress was a little too risque for the teen? Many people think Kendall's dress is just a tad too sexy for the reality TV star.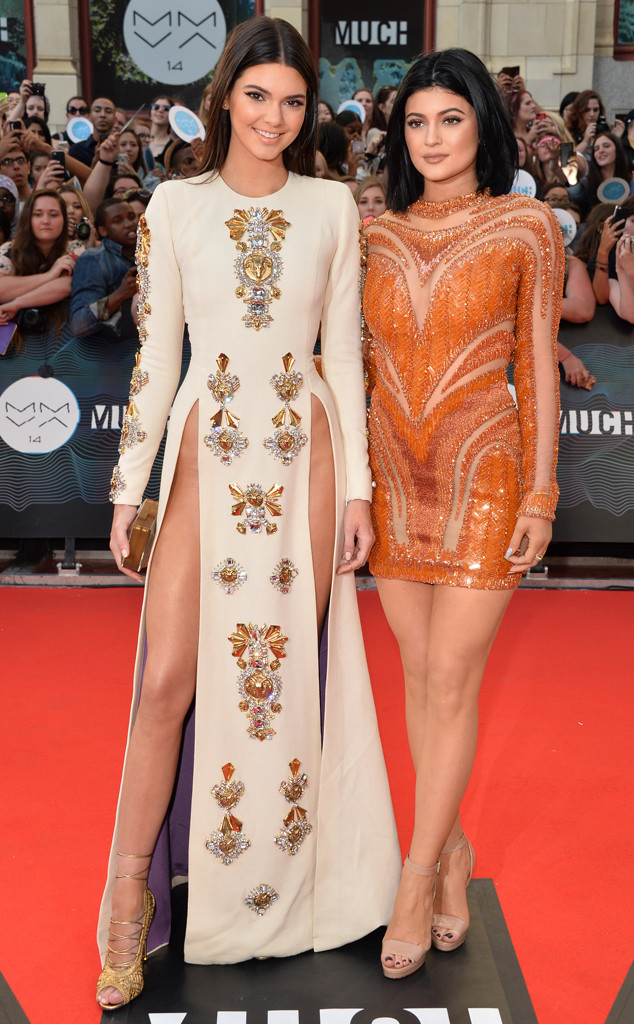 We do applaud their make up artist for doing their faces perfectly. The two sisters' choice of footwear should also be commended. The two wore shoes that perfectly complemented their dresses.
Kendall wore a pair of lace up, gold, woven shoes by Ton Ford. The brown version of the shoes are stunning as well. You can learn more about the shoes and buy them using the "buy" button below.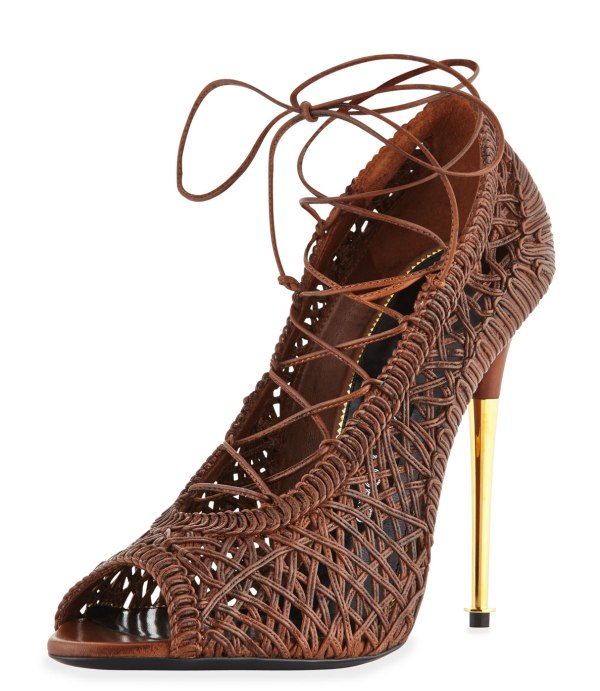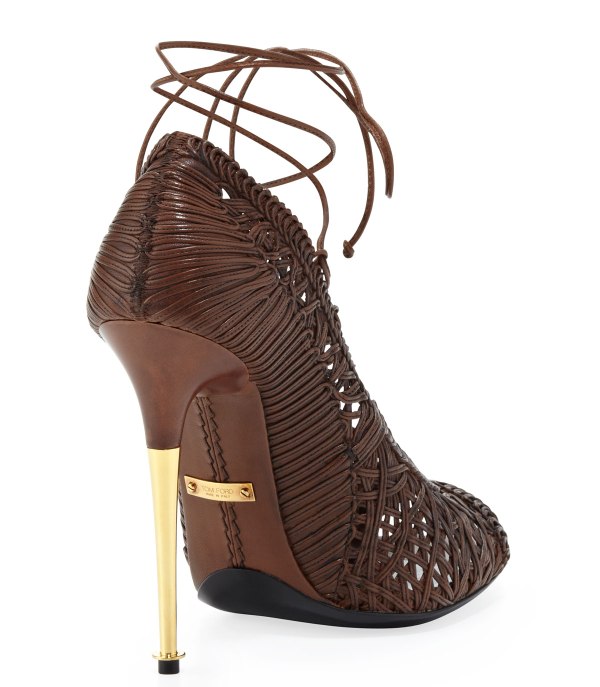 The shoes, crafted in Italy, have stunning details like the gold tone heels and the name plate at the bottom.
If you're planning to purchase the shoes now, you're in luck; the shoes are currently on sale at 25% off.  Originally priced at over $1,600, the shoes now sell for only $1267.