Coachella is becoming an annual event where people can be whoever they want to be. Celebrities use the event to have fun and to dress in whatever style they want. Some of the more popular Coachella attendees get sponsored clothing but they still get to decide how they're going to wear the clothes they receive from sponsors.
Many choose to go for boho looks. A lot of the celebrities who attend the event usually try to push the envelope and go for looks they normally wouldn't be able to get away with.  As an example, on April 13 (Sunday) Kendall Jenner decided to wear a huge nose ring.
We're not kidding, Kendall's nose ring was huge. Take a look: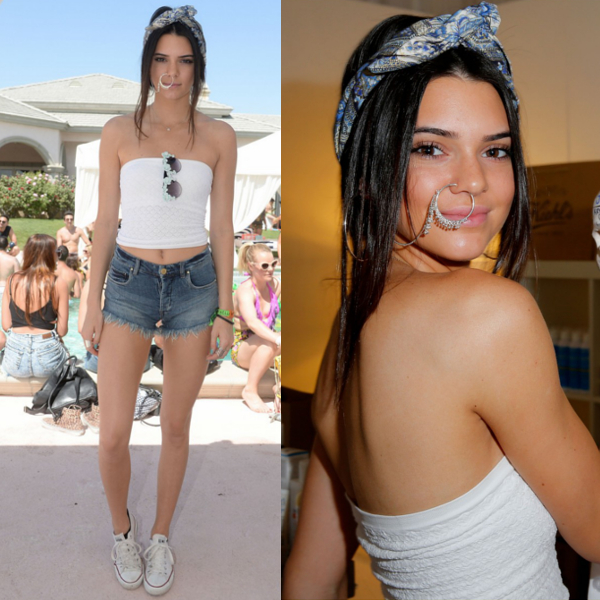 The nose ring was attached to her right earring with a chain. The ring looks heavy! What do you think, was her nose ring cool or ridiculous?
We'd say the nose ring was a bit on the ridiculous side. It's a good thing Kendall has a gorgeous face so she was able to pull it off.
Plus, it's a good thing she wasn't playing around with her clothes and shoes that day. Instead of wearing some crazy shoes, the young model decided to wear classic Converse sneakers.
You simply can't go wrong with Converse Chuck Taylors. Since they were first released, the classic sneakers have maintained its standing as a cool pair of shoes. They have been worn by many generations of sneaker lovers. They just go well with so many looks.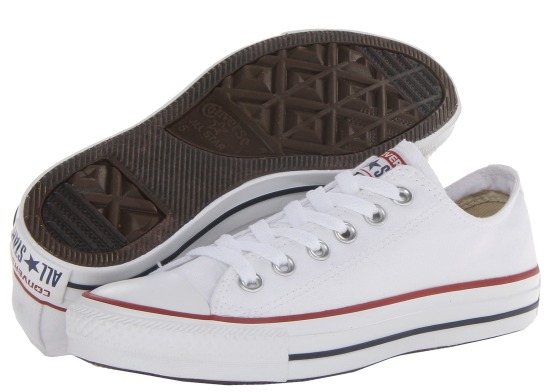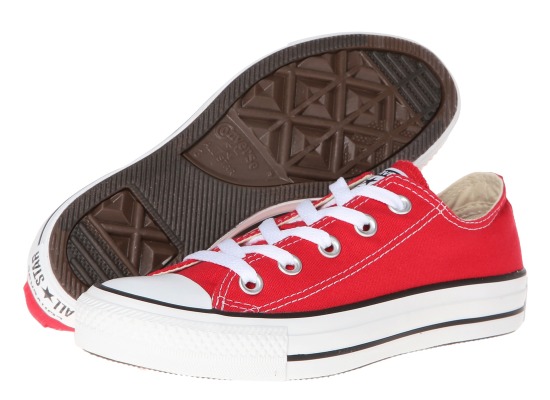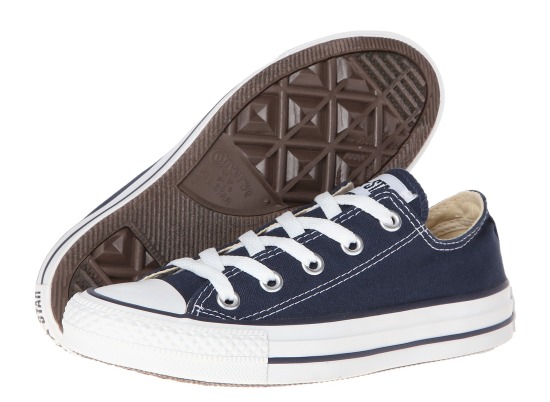 Another reason the shoes don't go out of style is they come in so many colors! With the color offerings of Chuck Taylor, one is sure to find a pair one likes.
For the reasonable price of $50, how can anyone not love these classic sneakers?