Am I even allowed to say the word "nipples" online?
I really don't know, but I'm going to say it anyway. Yes, right after her 18th birthday (which just happened a few weeks ago), Kendall Jenner decided to take on a more mature modeling task by getting half-naked in a sheer top for a photo shoot. She posted the photo below on her Instagram account, while the colored version above was from the photographer.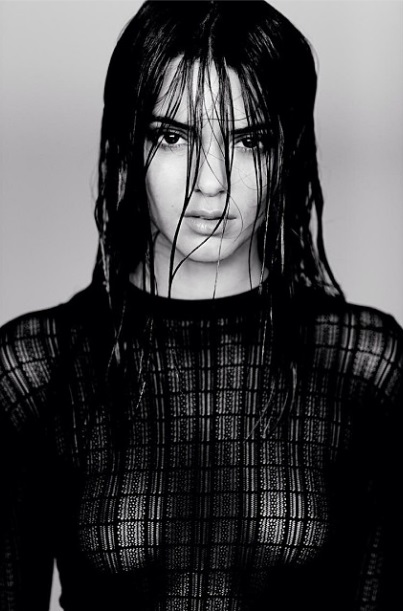 Can't deny it. She looks really hot!
To be honest, if I could be Kendall for a day, I wouldn't mind. She's tall, leggy, sexy, and beautiful. Who wouldn't want to be that?
Anyhow, I thought I'd share with you one of Kendall's latest pictures. This was taken while the reality TV star and model was spotted arriving at LAX early this week.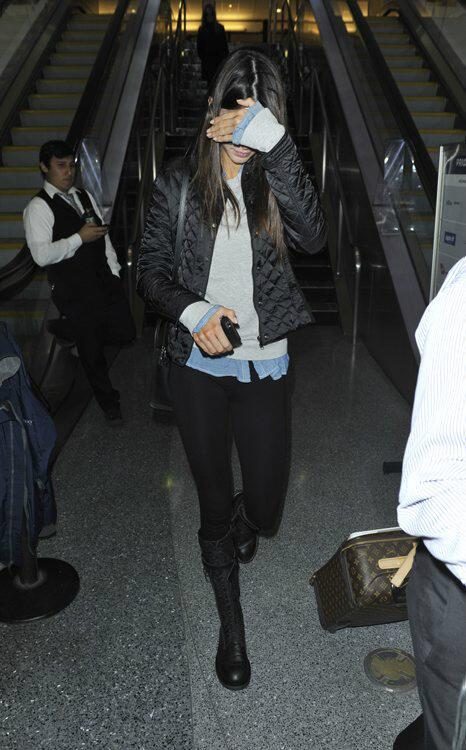 I just love the way she dresses. Her looks are always simple but chic. I guess the fact that she has a nice body helps a lot. For the outfit above, I like how she went with a casual yet punk-grunge kind of style by finishing the layered look with masculine (almost combat-like) lace-up knee boots. She looks really really cool in the whole get-up.
Kendall's boots are from Ann Demeulemeester. They feature 15.5-inch tall shafts, really thick and rugged rubber soles, and 2-inch high block heels at the bottom. The shoes are perfect for narrow calves too, because the boot openings at the topline are only 13 inches around. If you're interested, you can grab yourself a pair over at Barneys.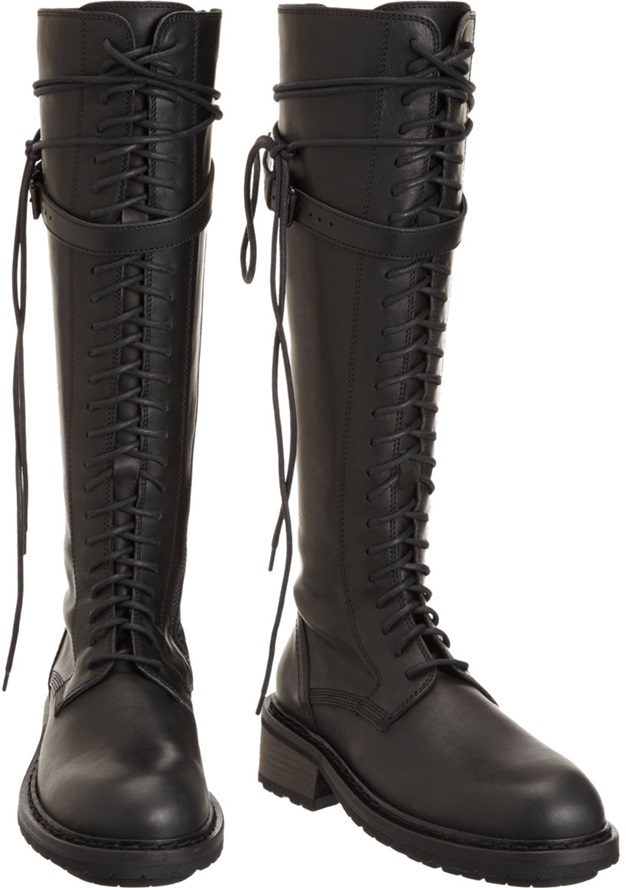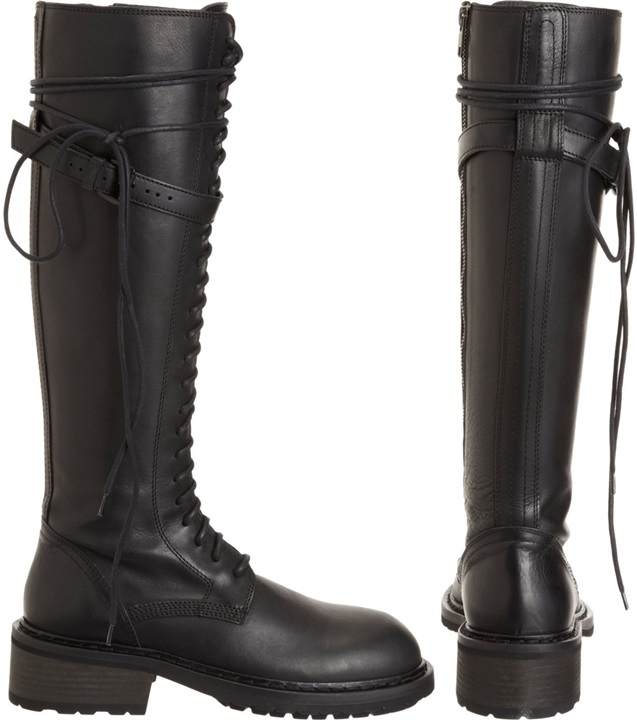 Ann Demeulemeester Lace-Up Knee Boots, $1770
On the other hand, if spending $1770 on a pair of boots is out of the question for you, I guess you can always grab a pair of Dr. Martens, yah?
To be honest, though, I'd personally go with this pair from Circus by Sam Edelman. These are not as pricey, but they're sleek enough to achieve the same effect. Would you give these a go?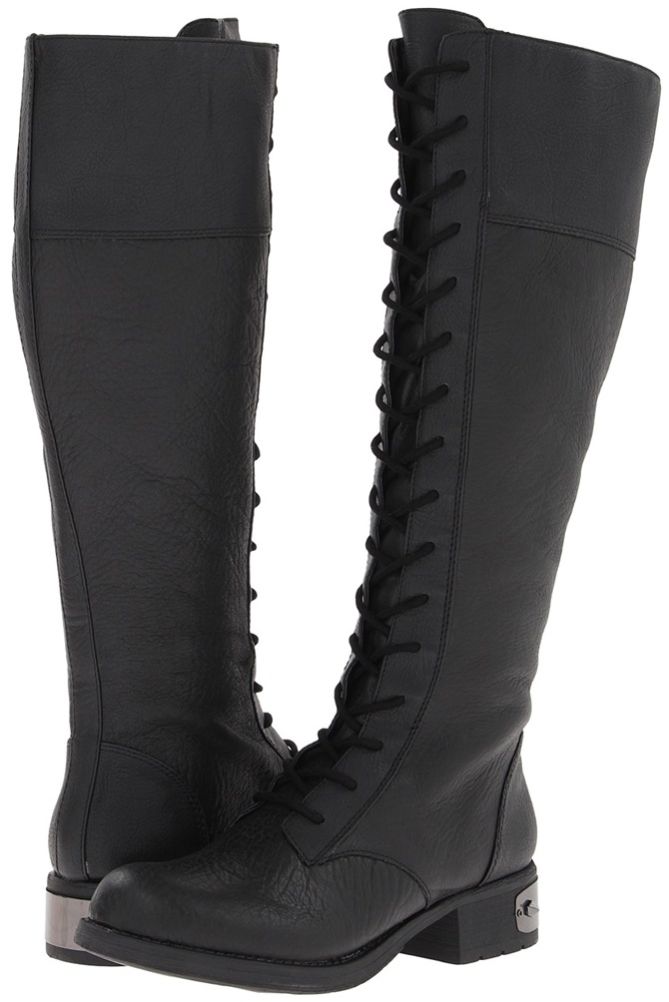 Circus by Sam Edelman Gillian Boots, $144 (was $160)