I must admit, I'm slowly becoming a Kendall Jenner fan. I used to think Kourtney was the one with impeccable fashion sense, but now, I think Kendall has surpassed her sisters when it comes to dressing in style — whether dolled up or dressed down.
During Kim's pre-wedding brunch last Friday (which was hosted by Valentino and held in his gorgeous estate), Kendall looked stunning in a black jumpsuit that came fashioned with a plunging neckline. She paired the onesie with snakeskin d'Orsay pumps from Sergio Rossi.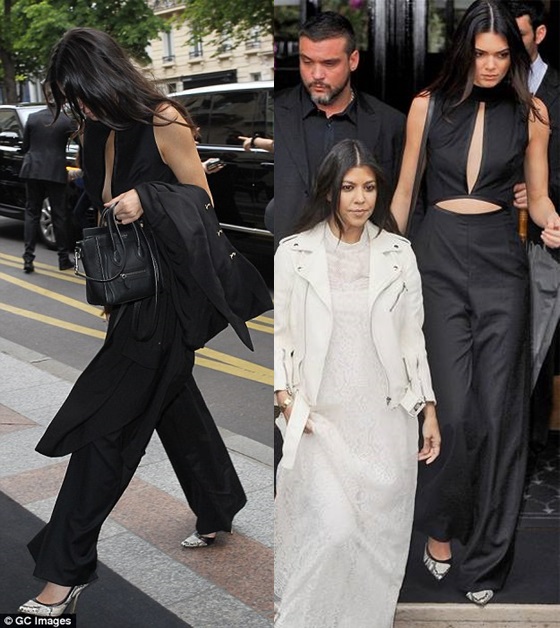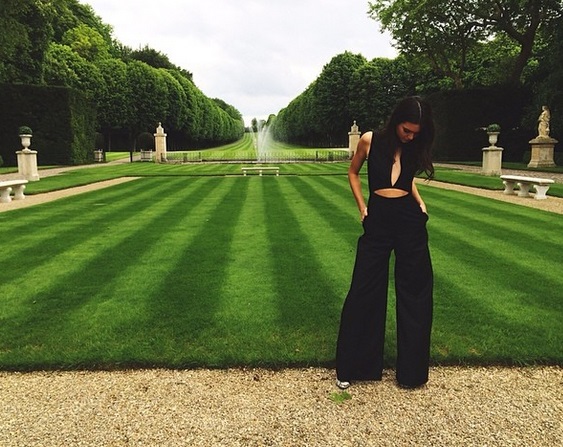 Kendall Jenner stuns in a plunging jumpsuit paired with pointy snakeskin d'Orsay pumps, May 23, 2014
Fast forward to evening and Kendall was once again spotted looking amazing in a long navy silk gown that showcased her mile-long legs and slender figure. She finished the frock with black strappy sandals, also from Sergio Rossi.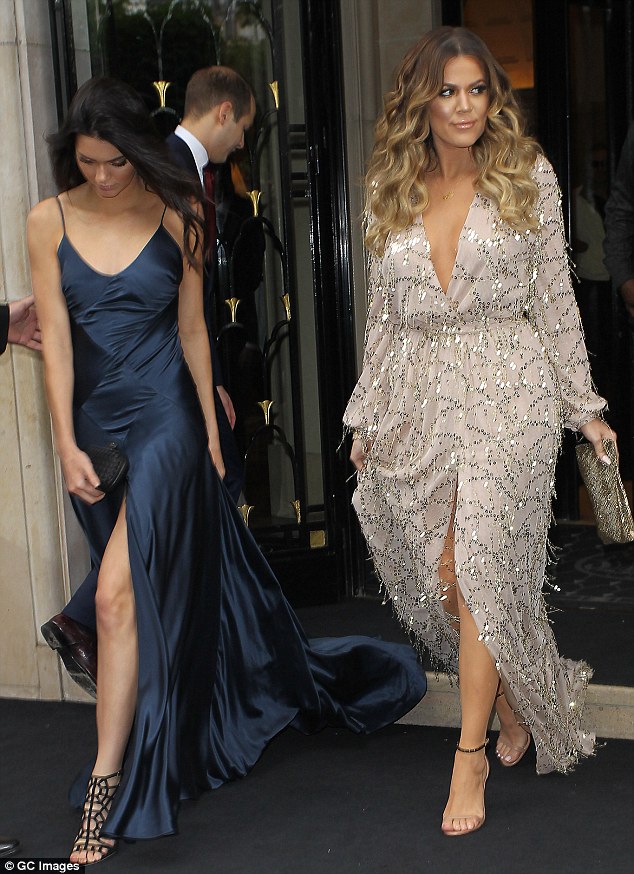 Kendall Jenner wears a gorgeous navy gown and strappy sandals for the rehearsal dinner while Khloe keeps it exquisite in a beaded number, May 23, 2014
I must say, all of Kendall's outfits last Friday were well appointed and very elegant. They weren't bold or striking, but still very classy. Would you agree?
Here's a closer look at the shoes Kendall wore for the day. The pointy snakeskin stilettos from Sergio Rossi feature a half d'Orsay silhouette, contrast piping around the shoes, and unique cutouts on the sides. They also sit on 4-inch-tall heels. If you fancy them, you can easily score them online. Versions in black/gold are also available for the taking: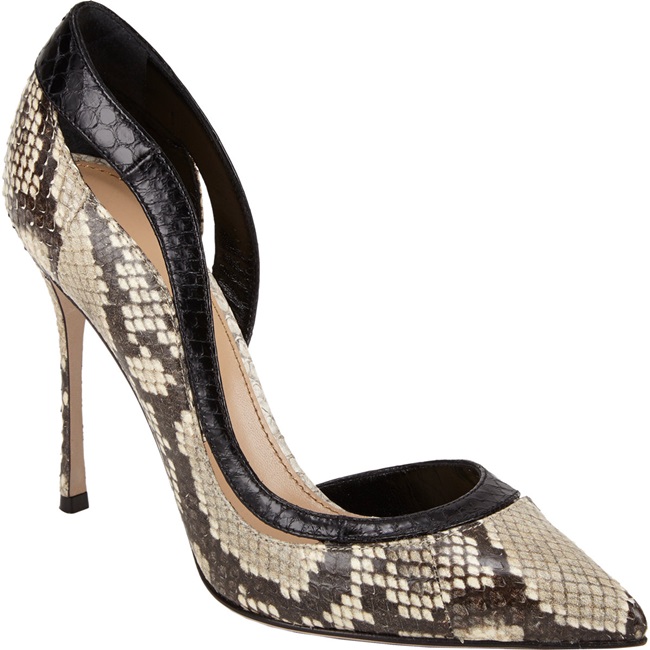 Sergio Rossie Yin Yang Pumps in Snake/Black, $970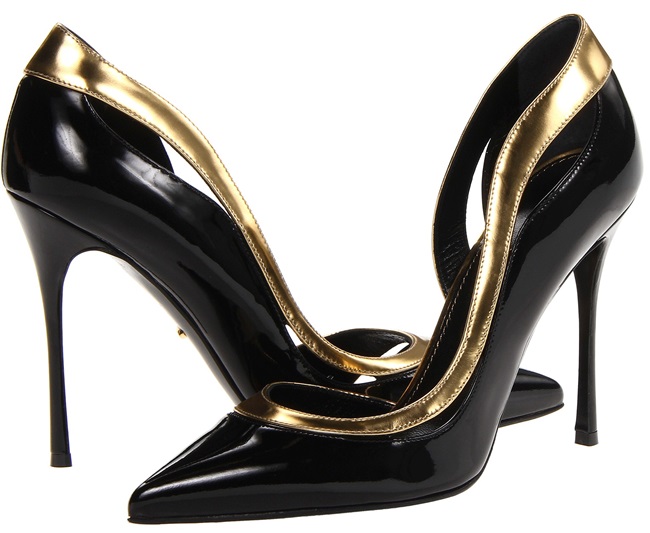 Sergio Rossie Yin Yang Pumps in Black/Gold, $486 (was $695)
As for Kendall's Sergio Rossi strappy sandals, I couldn't find them in black, but here they are in blue, pink, leopard, and crystallized nude. These heels are super stunning up close. They feature thin straps that are cutout to follow the shape or silhouette of a web, and sky-high 4.5-inch-tall heels: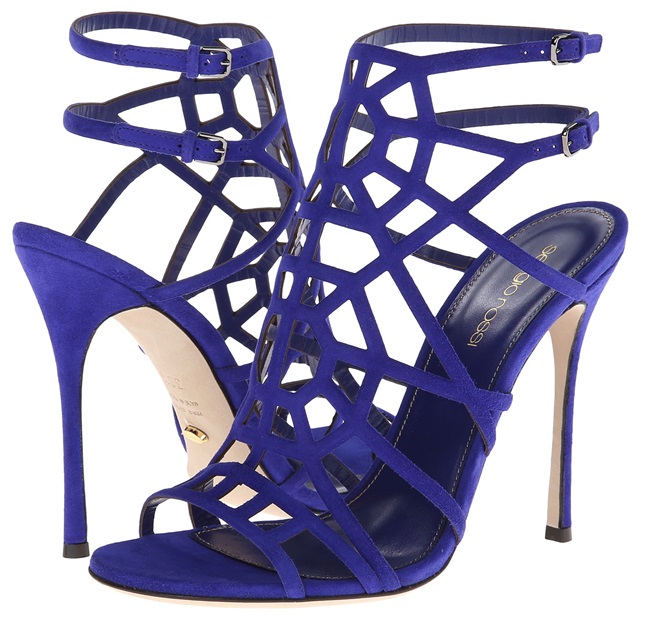 Sergio Rossi Puzzle Sandals in Electric Blue, $1050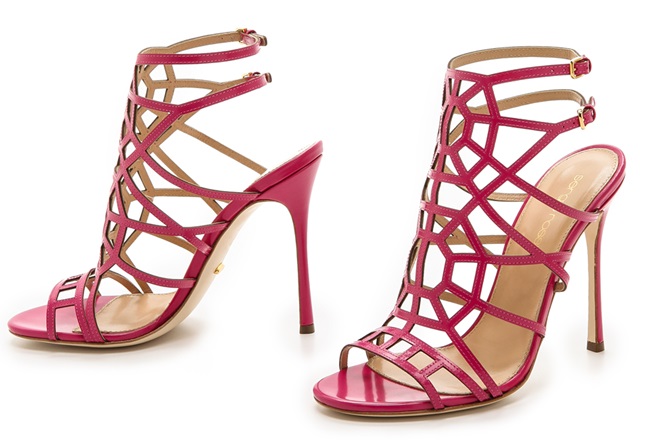 Sergio Rossi Puzzle Sandals in Fuchsia, $955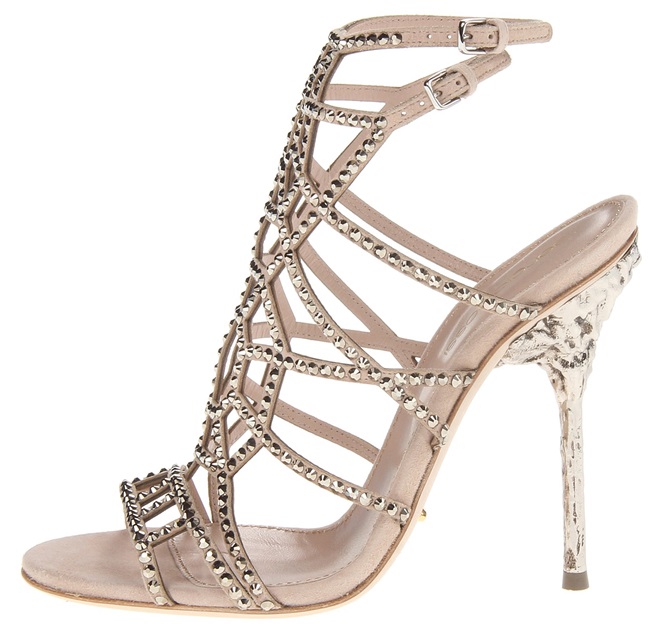 Sergio Rossi Puzzle Sandals in Crystallized Nude, $1655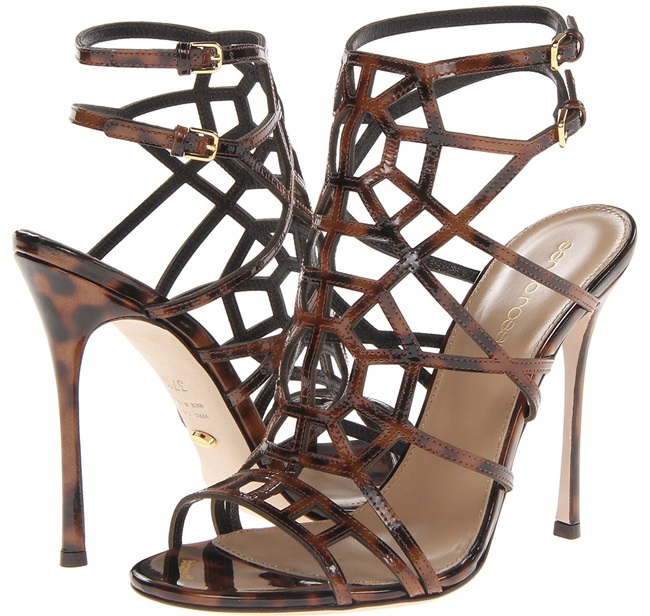 Sergio Rossi Puzzle Sandals in Ebony Leopard, $955
Do you like what you see, or do you prefer the pumps? And if you had to choose, which of Kendall's two looks from last Friday do you prefer?