If you're in your 30s, then chances are, you're unaware that Kendall and Kylie Jenner have developed a collection for Pacsun, a very well-known fashion retailer based in California targeting the young (and by that, I mean teenagers and early 20s). You can check out Kendall and Kylie's collection on the Pacsun website.
Last week, the two made an appearance at one of the Pacsun stores in Dallas, Texas, for a meet and greet. For the occasion, Kylie kept it edgy and simple in a crop top worn with black ripped skinny jeans and boots. Kendall on the other hand, took things a little further by topping her black-and-white outfit with a printed long kimono and punctuating the mix with blue-trimmed strappy sandals. No doubt, she was the more stylish sister at the event.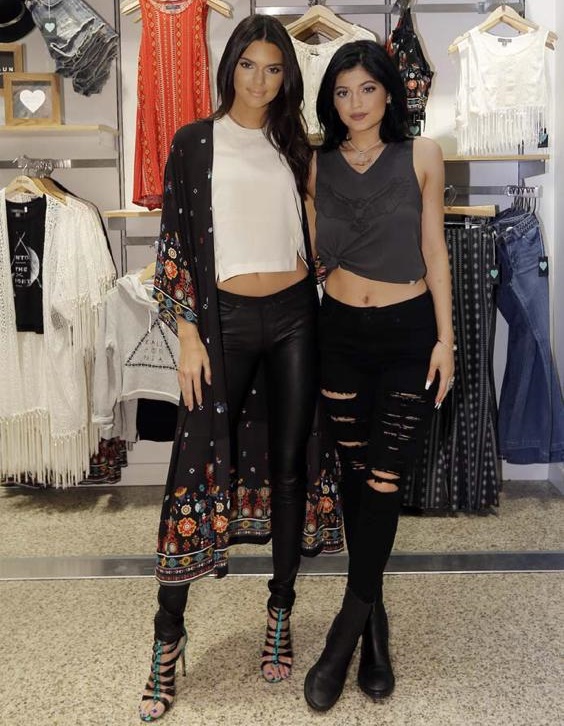 Kendall and Kylie Jenner make an appearance at the Pacsun store in Dallas, Texas, for a collection signing on July 24, 2014
This is quite a change, because usually, it's Kylie who wears the more fashionable heels for appearances while Kendall goes for the classic silhouettes. I guess Kendall wanted to step up this time.
You have to admit, she looks insanely good in the kimono. I also love how she finished the outfit with a pair of heels trimmed in bright blue. The pop of color is surprising and refreshing all at once. I love the look, and so should you.
Would you like to copy it?
You'll need the sandals and the kimono to pull off the outfit. The kimono is available at Pacsun. It retails at an easy $45 (yep, affordable!):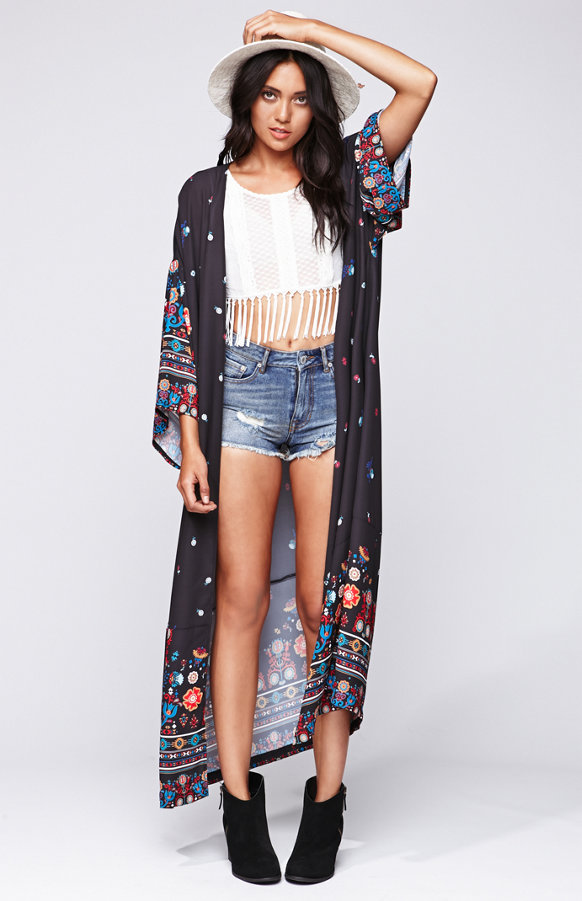 Kendall and Kylie for Pacsun Maxi Kimono, $45
And as for Kendall's sandals, well, those are actually from Aquazzura. They're called the "Xena", and they look even more exquisite up close. You know why? Because the colorful panels are actually crafted from snakeskin leather dyed in ombre blue and green. Here they are for you: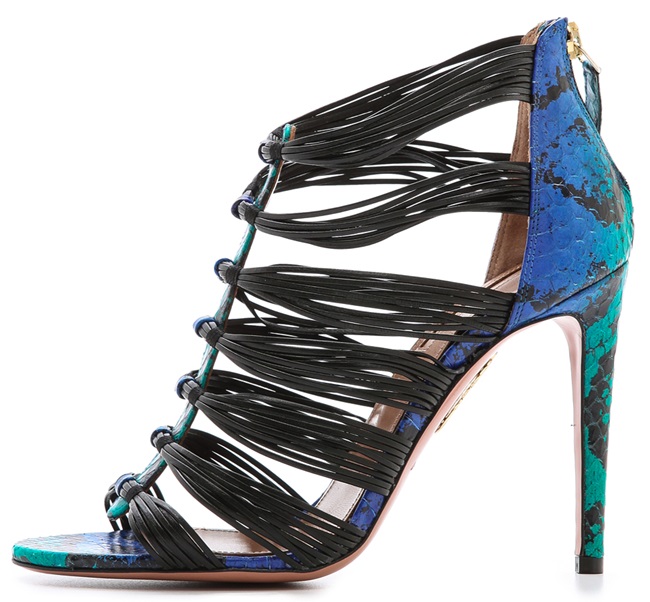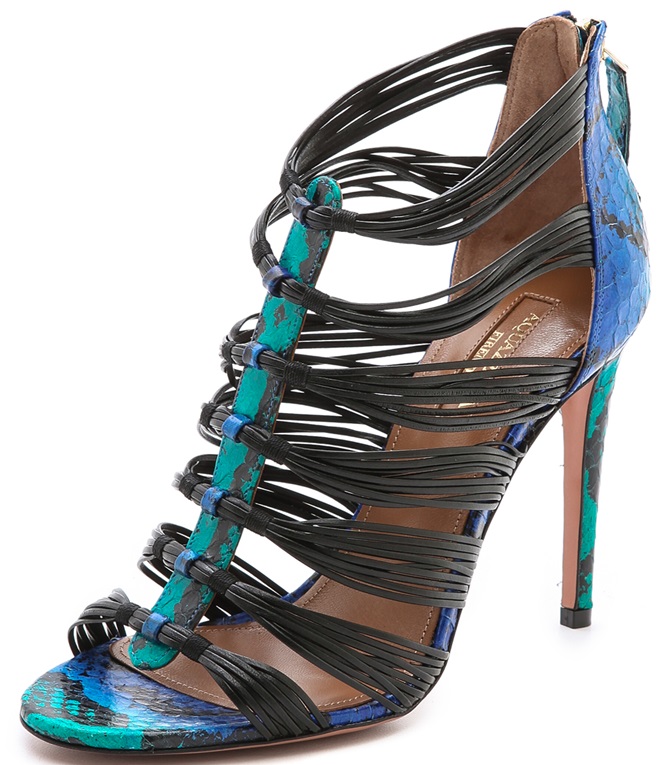 Aquazzura Xena Snakeskin Sandals, $665 (was $950)
Like what you see? Would you like to grab a pair?
Well, if you have $665 lying around in your apartment, then spend that money away on these sandals. That amount is actually the sale price, because the Xena used to retail at $950.
Once you have the shoes in order, put on your black skinny jeans and white tank, then top off the mix with the K&K kimono and Aquazzura sandals. You're all set!