It's no secret that Keira Knightley's off-duty style is a bit off-beat. Actually, scrap that. Even her red carpet style is off-beat. It's a little unexpected, a little retro, vintage-inspired, and whatnot. Of course, with Keira being Keira, she always gets away with whatever outfit she puts out. Never mind that it's not that flattering or not that polished.
After enjoying a Kate Bush concert with her husband on Wednesday night, Keira was spotted heading to celebrity hot spot, Annabel's, in London. For the occasion, the actress decked herself in a black knee-length sheer lace dress, then punctuated the frock with a brown Chanel purse and some chunky bow-trimmed loafers. The look was feminine, yet also retro. And while I feel like she could have done so much better, she pulled off the attire well enough to look good.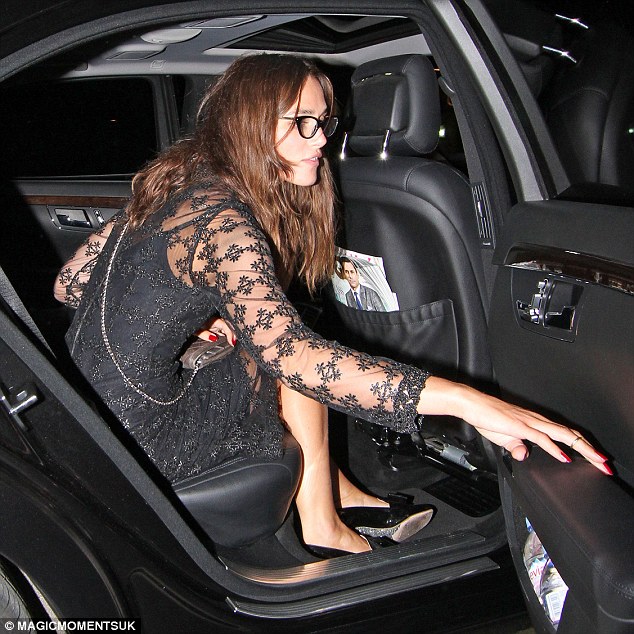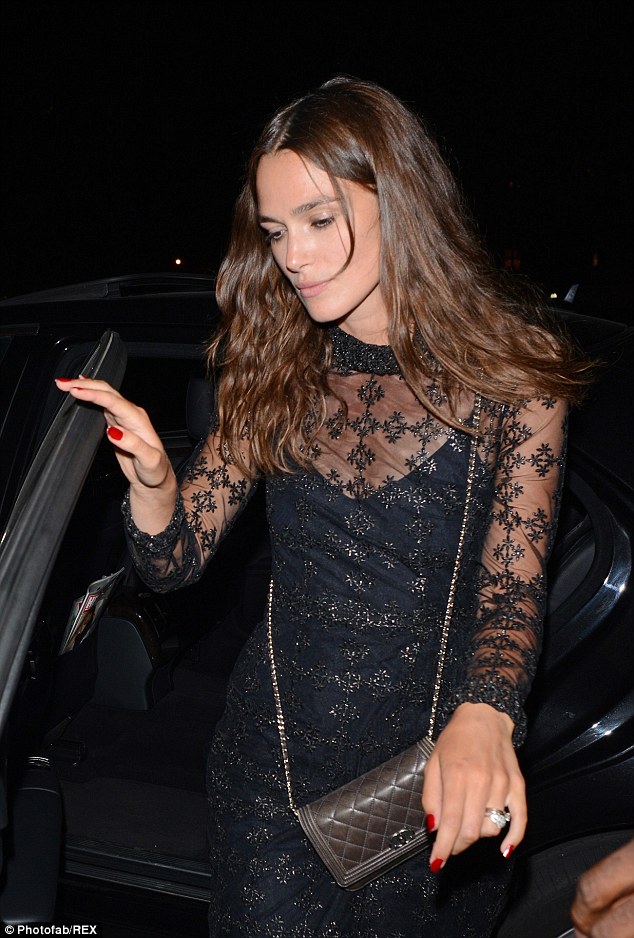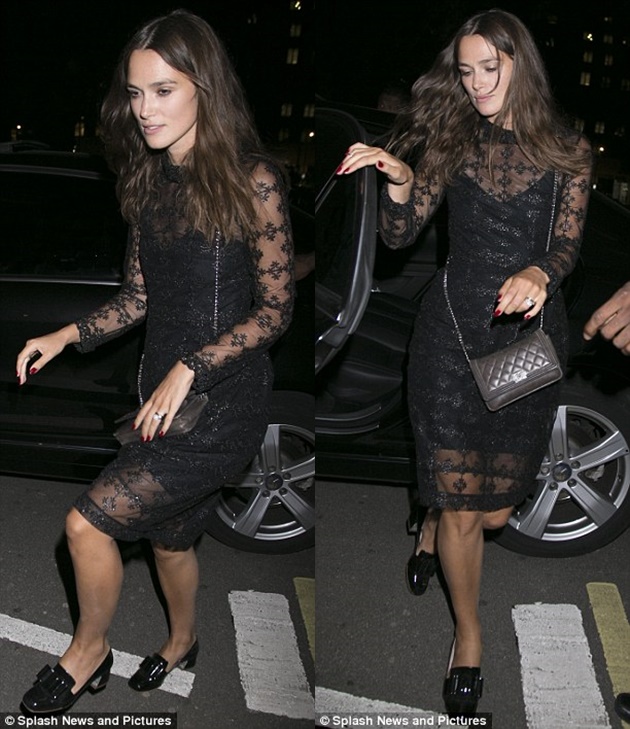 Keira Knightley enjoys a night out with her husband in London while decked in a black lace dress and some vintage-inspired loafers, September 3, 2014
How do you like Keira's date-night style? Do you approve of the mix she put together, or do you feel like she should have worn a sexier set of shoes?
Here's a closer look at the bottom of Keira's loafers. They're actually detailed with crystals on the soles. My hunch is they're from an off-season collection of Miu Miu. However, I could also be wrong.
A closer look at Keira's bow-trimmed loafers
What do you think? Are Keira's heels from Miu Miu or some other label?
If you fancy the footwear, do yourself a favor and grab these Miu Miu crystal-heeled pumps instead. These patent beauties are part of the label's current collection. While they are retro in design — thanks to the squarish toes — they're not as chunky, plus I like how sophisticated and elegant they look.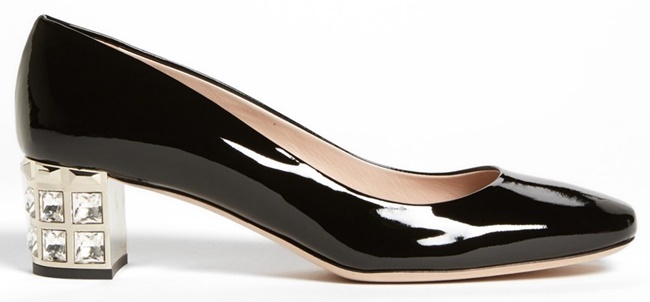 Miu Miu Cystal Block Heel Pumps, $790
Personally, though, I would have preferred Keira in a much more ladylike pair, like these point d'Orsays — also from Miu Miu — which feature bolt-like heels. I also love the criss-cross design at the front, because it makes the shoes even more dainty looking.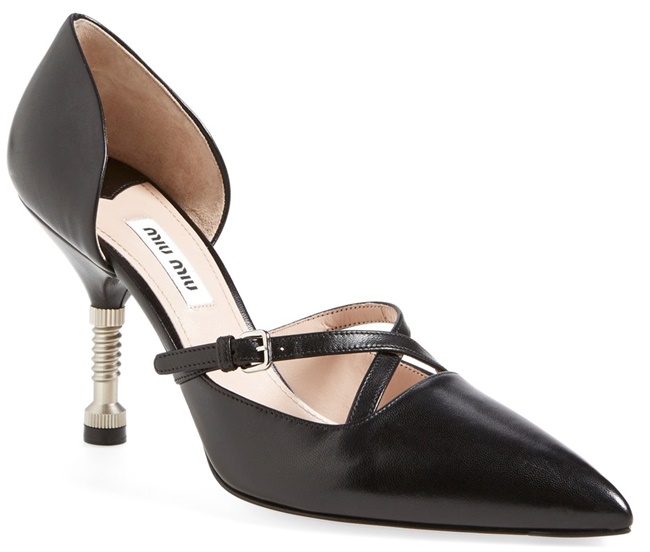 Miu Miu Bolt Heel Pointy d'Orsay Pumps, $750
What about you, what shoes would you have chosen for Keira's outfit?
For the ladies on a budget, but would like to grab bow-trimmed loafers like Keira's, I suggest you go with ones that feature a more pointed silhouette, so they look more sophisticated. Try these: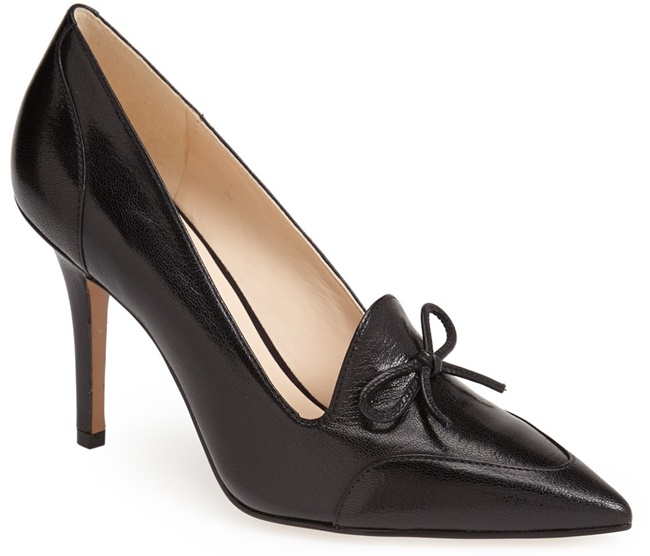 Nine West Jealous Eye Pumps, $89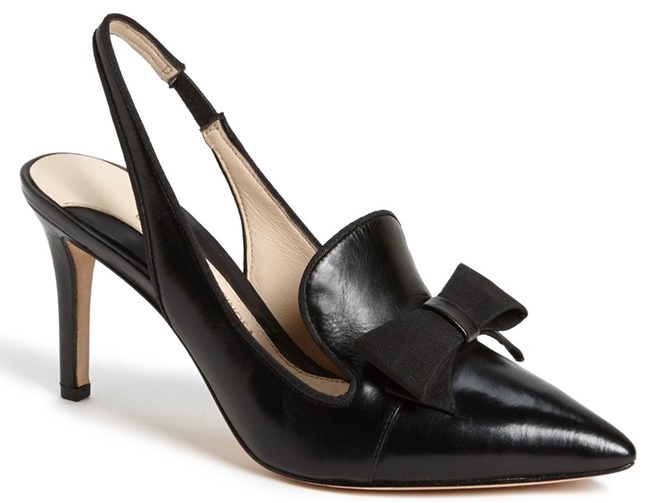 Carolinna Espinosa Sylvie Pumps, $171 (was $255)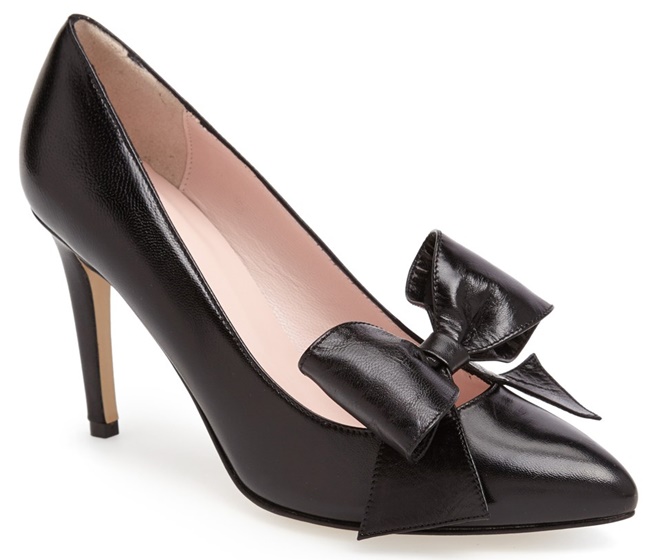 Kate Spade Nina-Mid Bow Pumps, $350