Katie Holmes is just like the next girl. Besides the fact that she's a celebrity, she's very relatable, and when it comes to fashion, she has her ups and downs. The past few days have proven to be good — sartorially speaking — for the former Mrs. Tom Cruise, as she was spotted looking quite stylish in not just one, but a couple of outfits while going about her business.
Over the weekend, the actress was seen catching a plane ride (via private jet) with her mother at the Hamptons. For the outing, Katie wore a black sleeveless top and paired it with white fitted trousers. It was a classic mix, but what made the look standout were the extras she used to go with — a camou-print studded tote and some leopard-print ankle-strap sandals.
The add-ons were very unexpected. But somehow, thanks to the achromatic black and white, mixing the two prints actually made sense.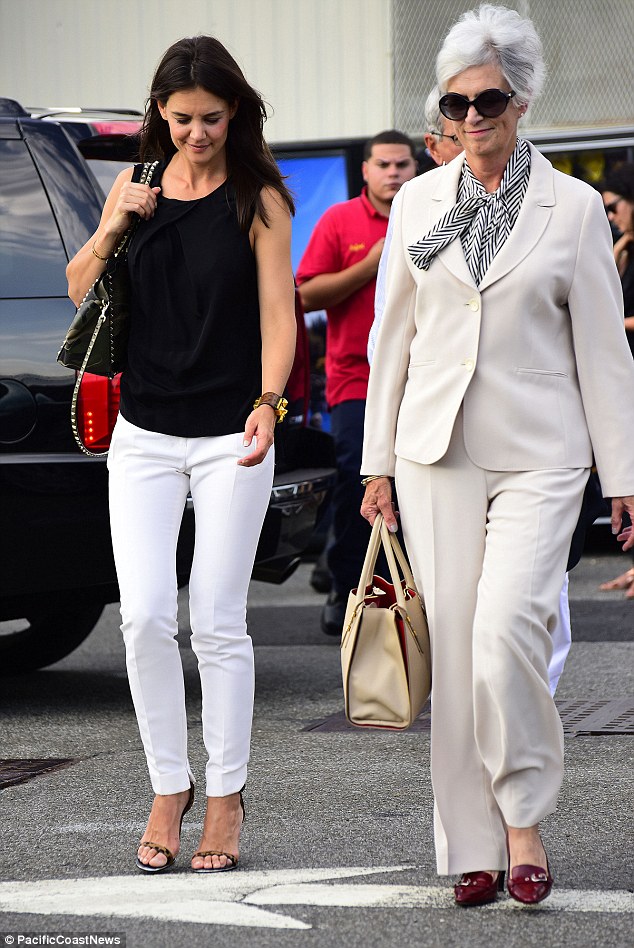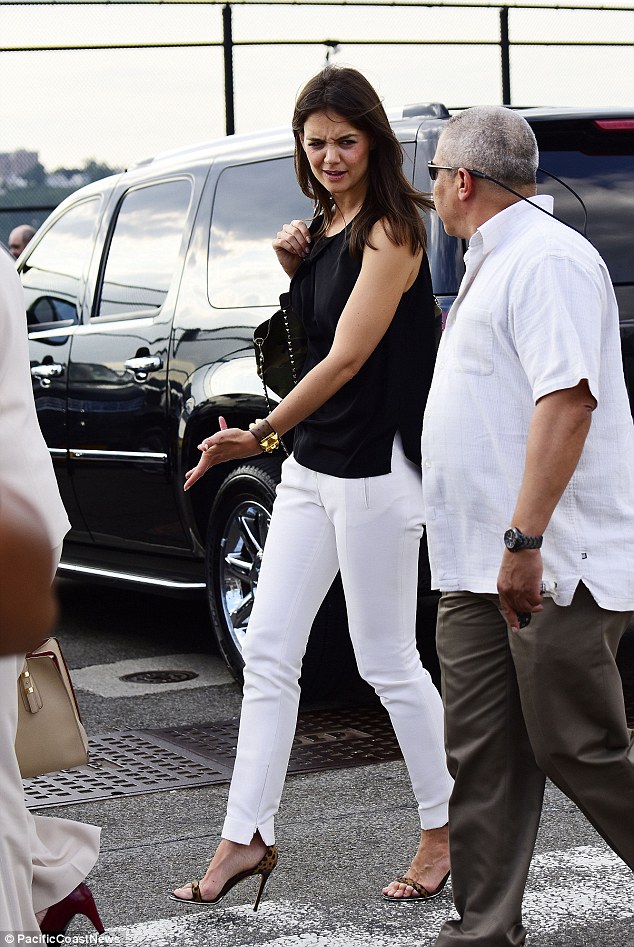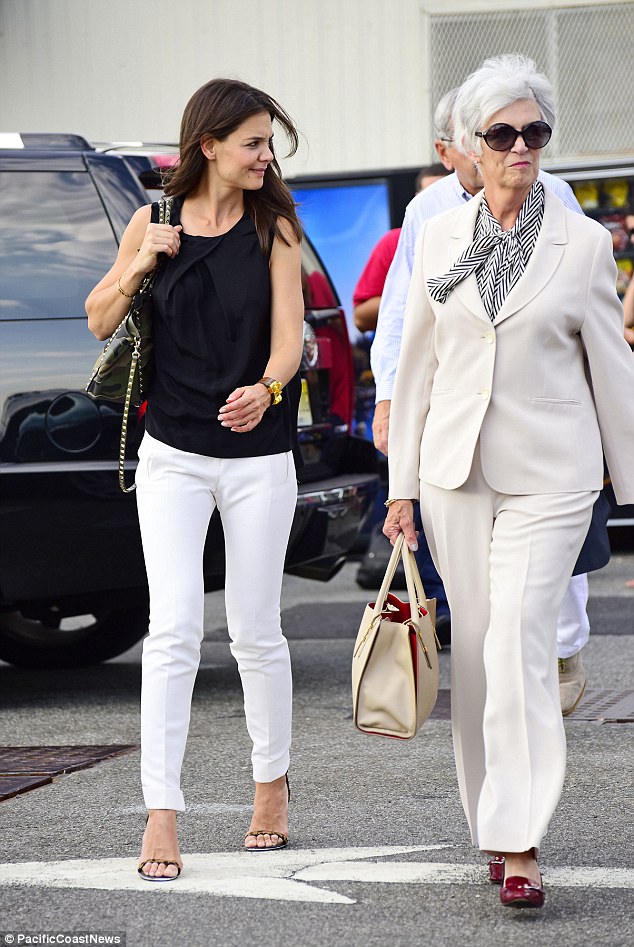 Katie Holmes walks to a private jet in the Hamptons to catch a plane ride to New York  City with her mother on August 10, 2014
What are your thoughts on Katie's outfit? It's an unlikely combination, but because the prints are in minimal doses and the rest of the attire is simple, it actually kind of works. Would you wear her outfit if you could?
I say why not?!
First thing you need to do is to make sure the clothes fit right. Once you have the separates in order, finish the mix with a camou-print purse and some bold leopard-print heels. Katie's bag is from Valentino, but it isn't available online. Here's a similar one you can consider if you're interested: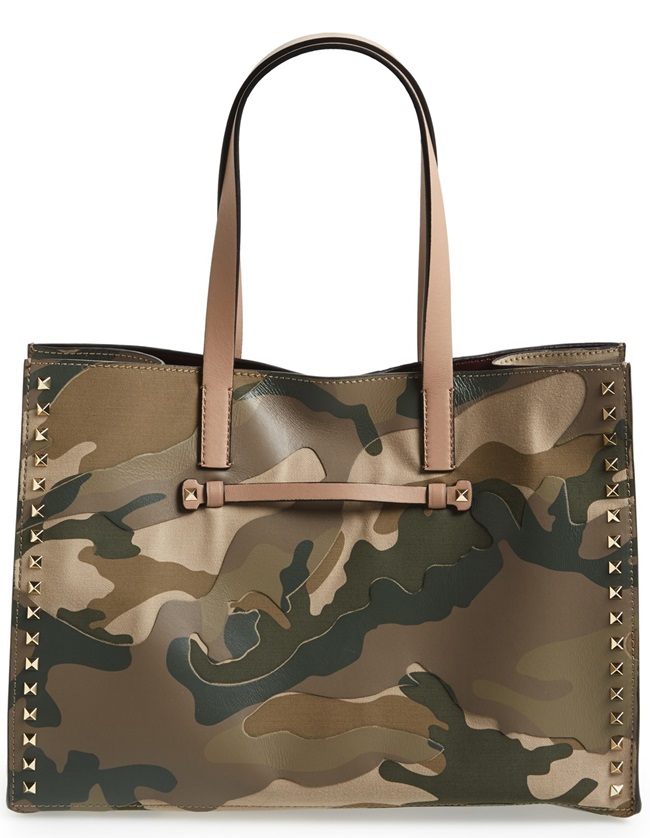 Valentino Rockstud Leather Tote, $2345
As for Katie's sandals, I'm guessing those are from Givenchy based on the appearance. Below is a closer look at the pair. These shoes feature silver metal trim at the base on the front of each shoe. They're crafted from calf-hair uppers, and come with heels that are about 4 inches tall. Price to own is $1050:
Givenchy Calf Hair Leopard Print Ankle Wrap Sandals, $1050
For those on a budget, I suggest you grab similar styles that can fit your budget, such as these options from Michael Kors and Joie: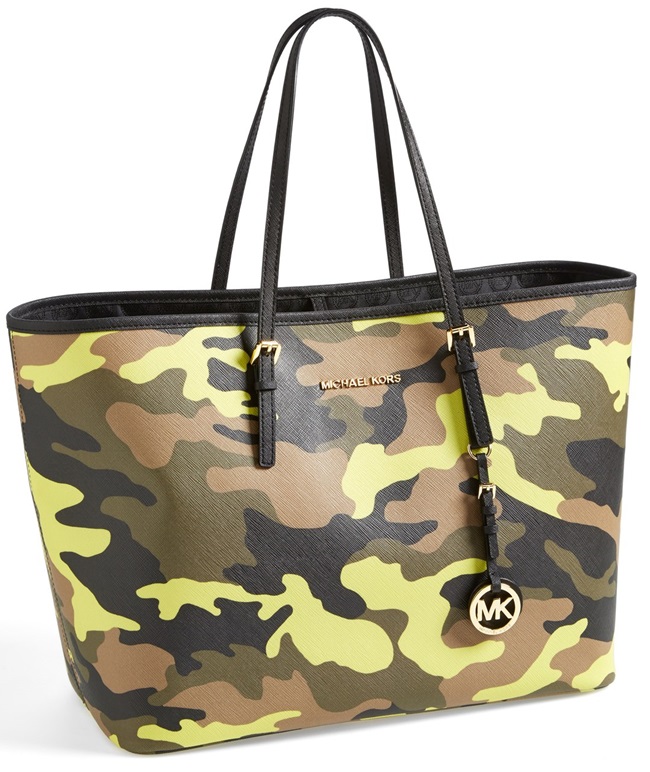 MICHAEL Michael Kors Jet Set Travel Tote in Camou, $298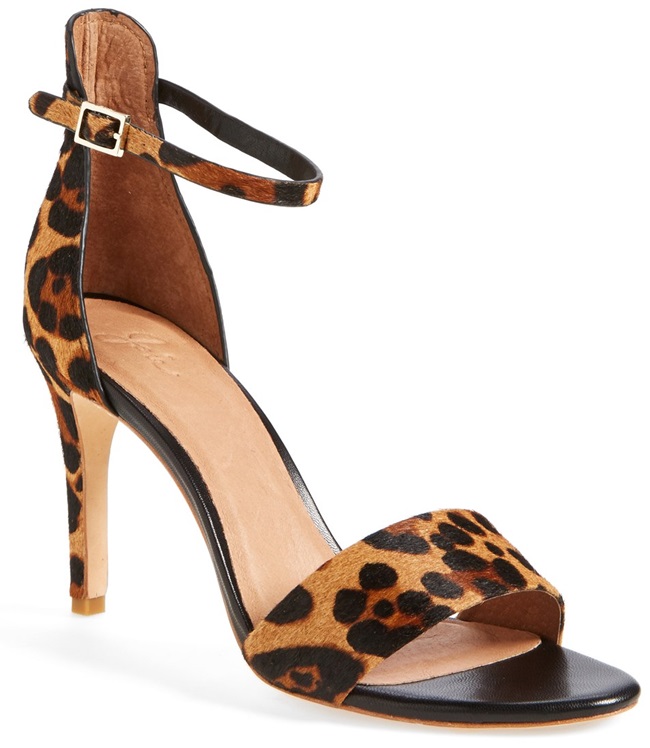 Joie Jaclyn Leopard Print Sandals, $295