Seriously, what is Katie Holmes thinking when she had her hair cut like it's been cropped un-stylishly and with no direction at all?
Of late, Katie's having more free time to spend with her daughter Suri. She had just finished wrapping up two new films: Miss Meadows and The Giver. 
The actress and former Mrs. Tom Cruise was last seen attending the Tribeca Film Festival held at the SVA Theater in New York City last April 21, 2014. Katie wore a gorgeous satin off-the-shoulder dress from Zac Posen's Fall 2014 Collection, which features a boned bodice, a striking structural detail at the waist, and a stunning maroon shade. She styled it with a Cartier bracelet and fab pair of maroon pointy-toe pumps.
But yeah, the outfit may overall looked stunning but Katie unfortunately lacked the necessary attitude and sensuality to pull off this look. Her "chaotic" hairstyle and her makeup didn't actually do her any help at all.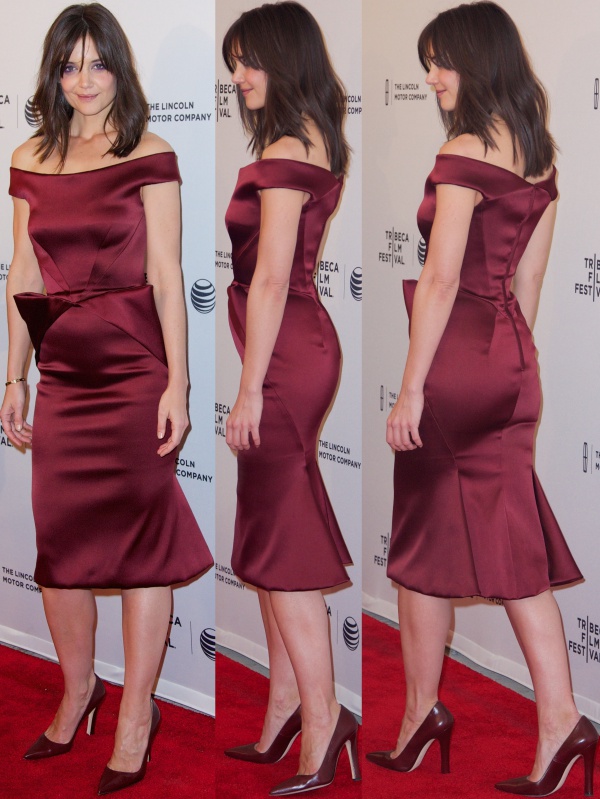 But I must say that I love Katie's total outfit for that night. The shade of maroon looked good on her. I just wished she should have covered her abdomen a bit so it does not look too protruding.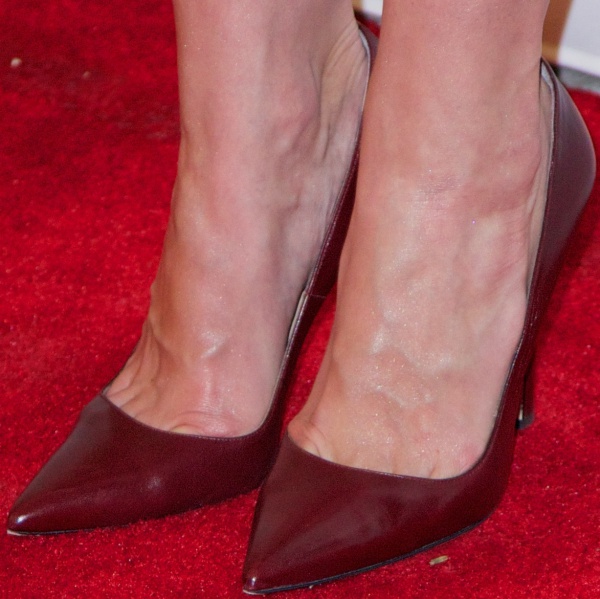 The maroon pumps definitely put the ooomph in Katie's look somehow. If you're digging the same pumps like that of Katie, you may want to try TopShop's Glimmer Pointed Toe Pump for only $95, which you can purchase online at Nordstrom.