There's nothing that Kate Moss cannot pull off. The supermodel was spotted leaving Claridges Hotel after attending a party on Monday night. What she wore for the occasion immediately got my attention because it was unlike anything I've ever seen her put on.
Kate slipped into a black sequined number that covered her from the neck down to her ankles. She complemented the glittery ensemble with a huge updo, metallic eye makeup, a pink clutch, and a seafoam green velvet shawl. Capping off the mix were a pair of dangling earrings and some gold strappy stilettos. It was 70s glam and she looked like a disco queen. Almost tacky actually, but somehow, she managed to pull it off.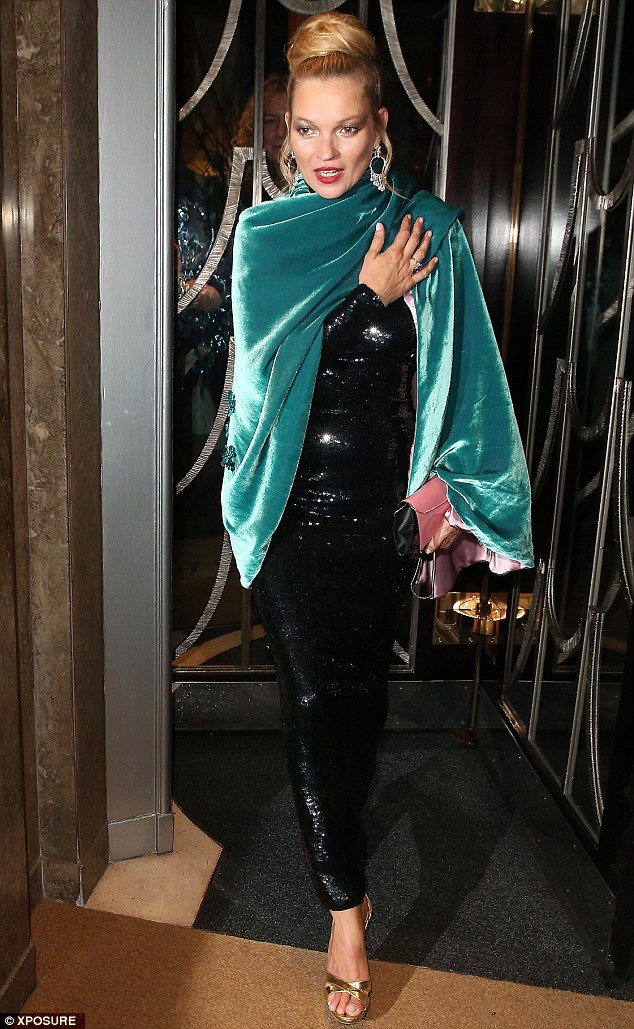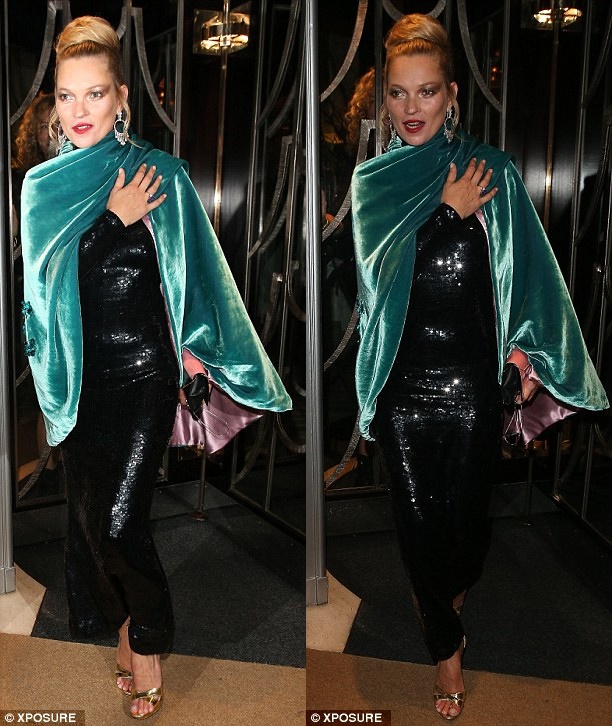 Kate Moss leaves Claridges Hotel after attending a London Fashion Week party hosted by a magazine, September 15, 2014
What do you think of Kate's ultra-glam style? Do you approve?
It's a whole lot of shimmer and shine. Apart from the sequined maxi, there's the velvet cape, the gold sandals, and then of course, her metallic eye makeup.
Do you think you can handle wearing that many statement pieces and still get away with it looking fabulous?
I don't think I can pull off such a combination, but I do see the potential in every single item she put out for the night. The gold sandals, in particular, will work great with gowns and other dressier outfits. They're even perfect with a simple black dress, since they add just the right touch of shine.
Personally, I think every girl should have two pairs of metallic heels in her closet — preferably one in gold and another in silver. If you don't already have them, try these options from Topshop, Michael Kors, and Giuseppe Zanotti. Simply grab whichever suits your budget: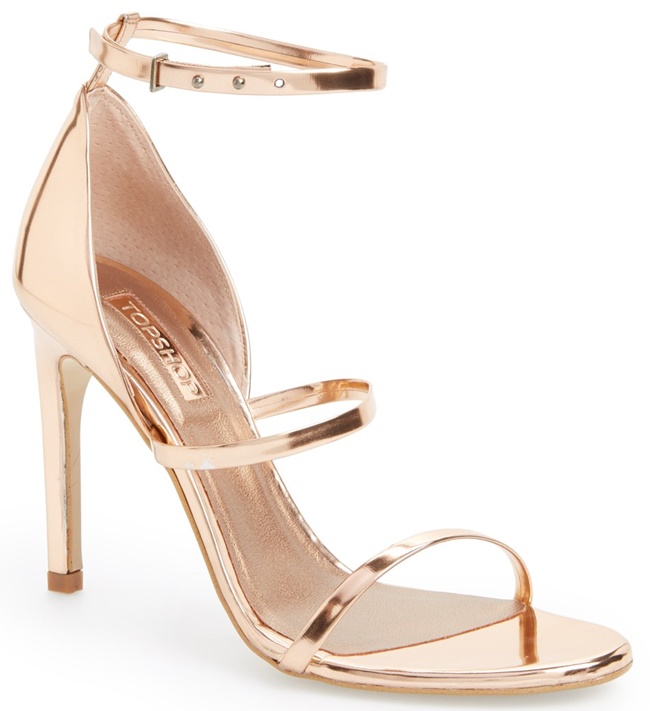 Topshop Ripple Sandals, $95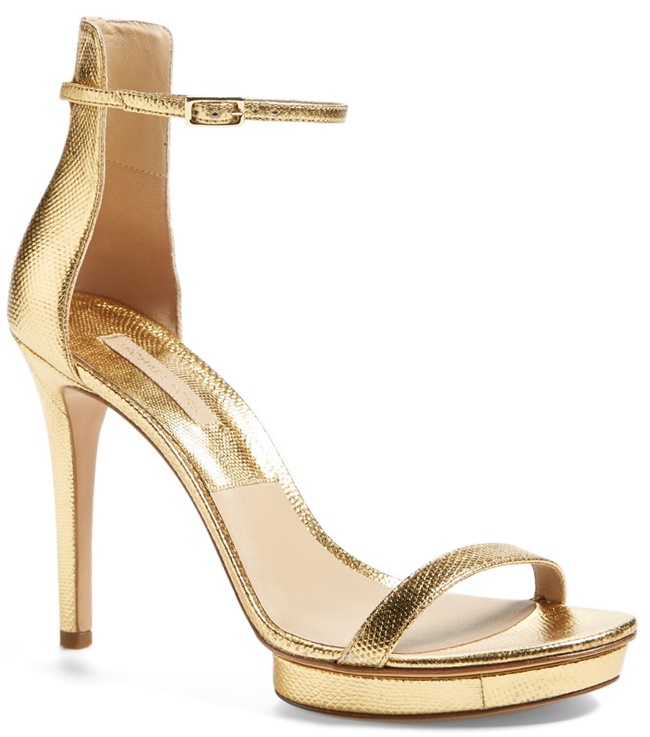 Michael Kors Doris Sandals, $495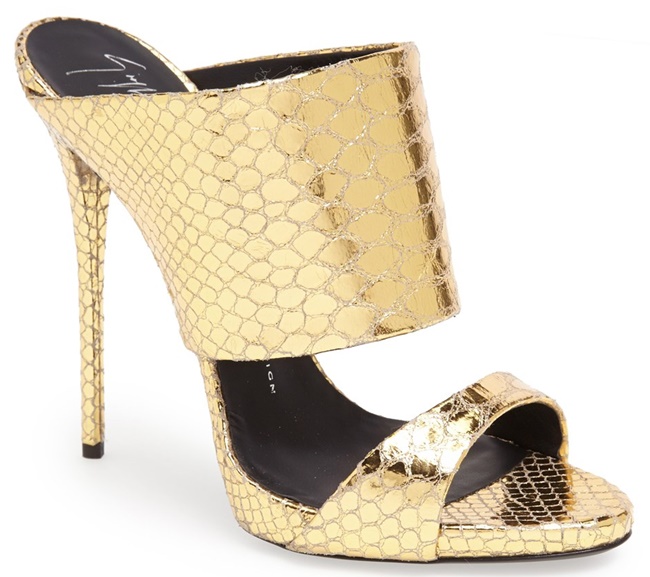 Giuseppe Zanotti Coline Sandals, $750