Kate Moss flew solo on Friday, heading for lunch with friends in her usual glamorous fashion without her beau in tow.
The 42-year-old proved why she is one of the world's top models as she headed to the London pub in a chic black skinny jeans and blazer combo. 
Sporting jet black skinny jeans, the model showed off the incredible slender legs that have kept her in the fashion spotlight over the last two decades.
The Croydon-born beauty paired the strides with a formal black blazer, which featured leather lapels to give the look her trademark rock-chick edge.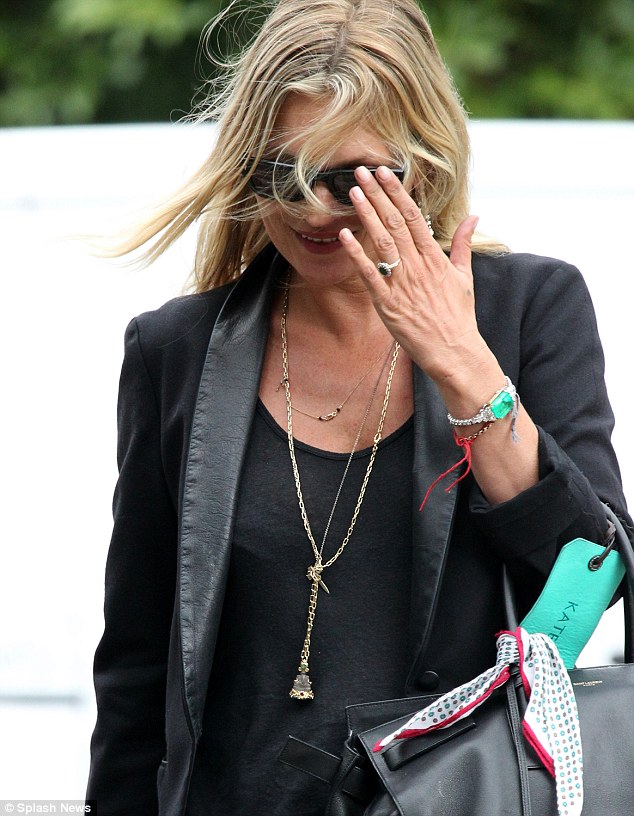 Adding small black stilettos decorated with spots, the star remained co-ordinated and effortlessly glamorous as she went to catch up with friends.
Kate added a touch of glamorous bling to complete her look, adorning herself with a long gold chain, a vibrant emerald bracelet and the ring rumoured to mark her engagement to boyfriend Nikolai, 29.
Wearing her blonde hair loose, the mother-of-one's famous tresses glamorously blew in the wind as she headed to her intimate lunch.
Holding up a hand to shield her face, the model flashed the sapphire and diamond ring Nickolai is believed to have presented her with whilst on holiday in Italy.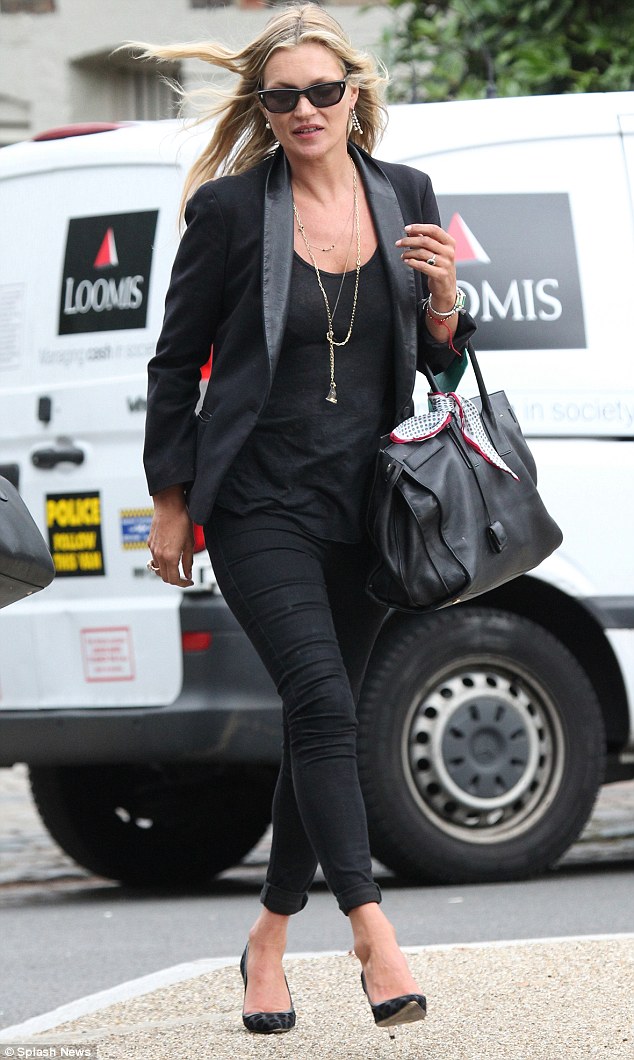 It has been heavily speculated recently that she is secretly planning a wedding to her new man Nikolai von Bismarck.
The Sun paper claims that Kate and her beau scouted venues while holidaying in Hydra for nearly a month this summer, where they were joined by pals including the Duchess of York and Kate's ex Jefferson Hack.
The couple are reportedly hoping to tie the knot before Christmas, but Kate wants to wait until her divorce from Jamie Hince is finalised before sending out invites.
An insider told the paper: 'They fell in love with Greece after jetting there last month and got the ball rolling by planning the wedding while out there. 'Both want a low key ceremony with a handful of friends and family. The plan is to head back to London to celebrate with a larger group.'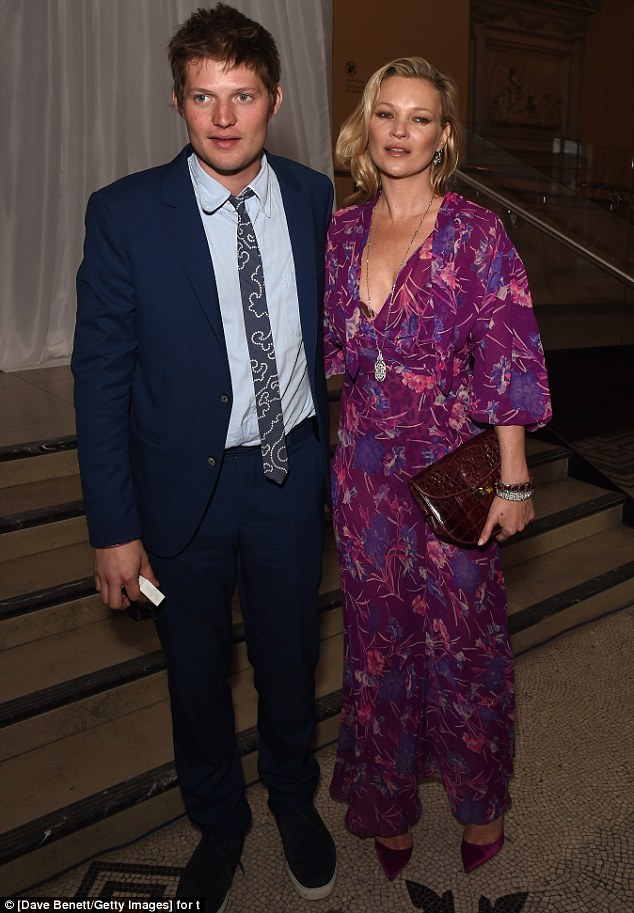 A representative for Kate was contacted by MailOnline for comment at the time.
If Kate is engaged, the star will have to wait a while before tying the knot, as she is still legally married to The Kills guitarist Jamie.
The Vogue cover regular- who has a daughter Lila Grace, 13, with ex-partner, publisher Jefferson Hack – married Jamie in 2011, but the couple separated last year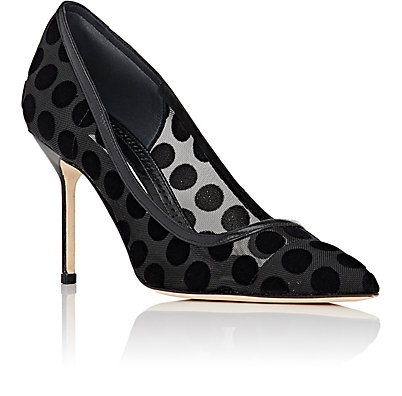 Barney – $735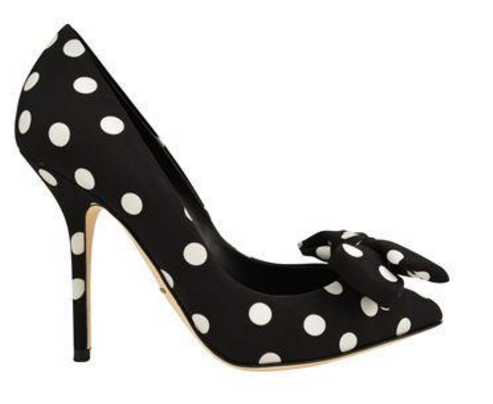 Flannels – $295.84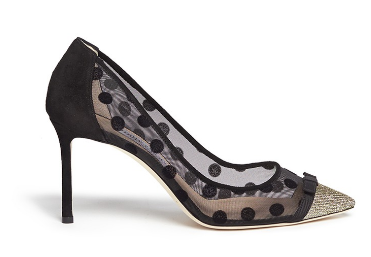 Lane Crawford – $750