Kate Middleton always makes the headlines. Next to her mother-in-law, the late Princess Diane, she is the most loved royal of this time. Would you agree?
I think it's partly because she was never a royal to begin with. And also, because you can tell she's such a genuine person.
When it comes to fashion, Kate is also well-admired. She's no icon but you might as well call her one. Her style is always simple, elegant, and understated. And the fact that she mixes high and low pieces and re-uses her clothes when she can, shows her frugal sensibilities – an appealing quality, if you ask me.
Speaking of Kate, the Duchess of Cambridge was recently seen visiting a children's hospital located in Hampton, Middlesex. You have to hand it to her, because she managed to make the kids' faces smile, and was even able to coax a shy one to sing. Not everyone can do that.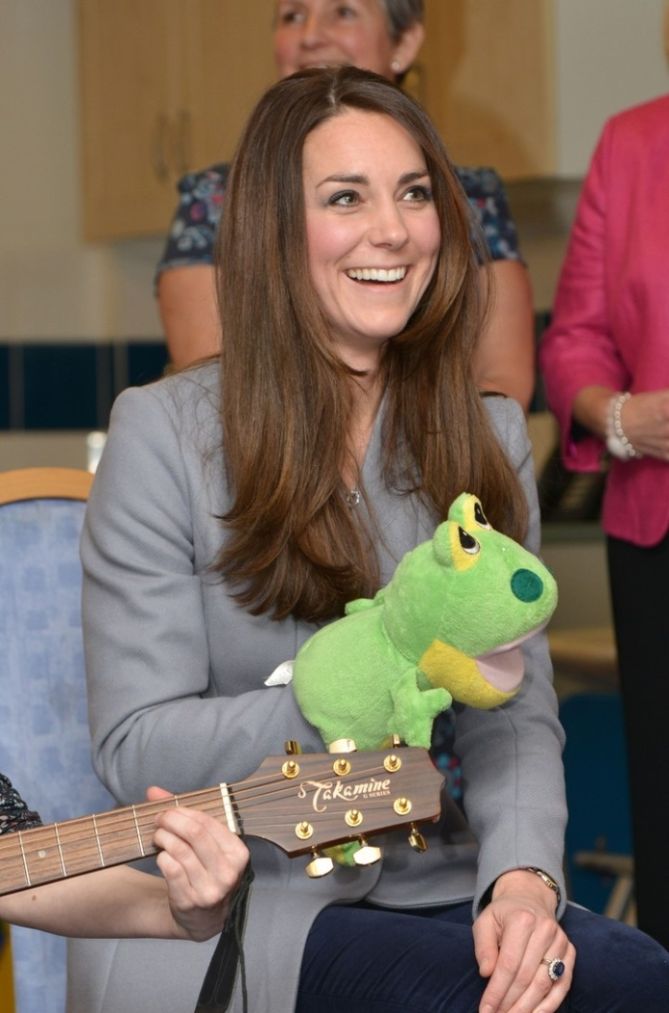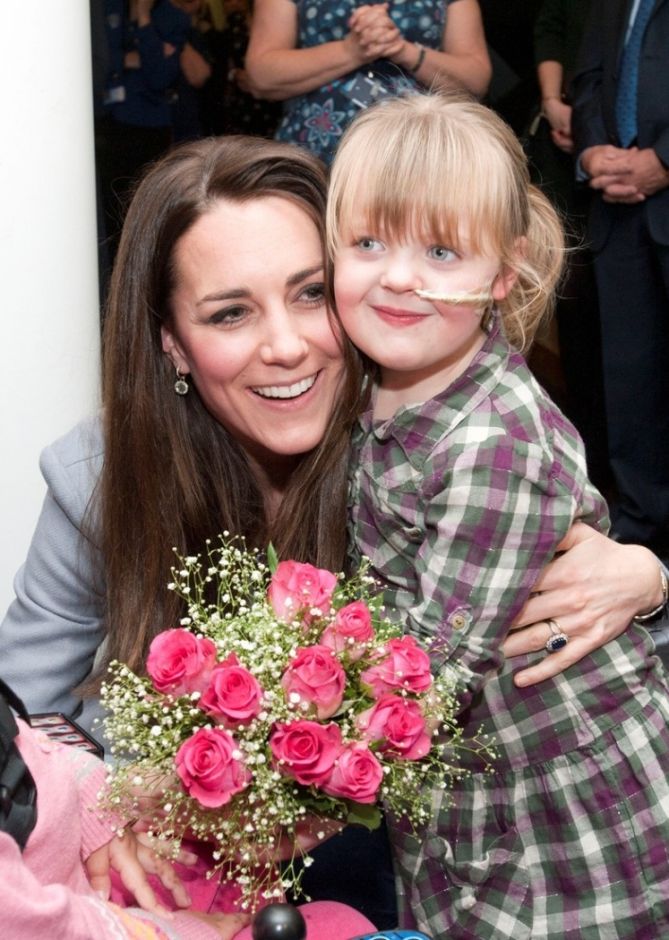 The Duchess of Cambridge, Kate Middleton, visits the Shooting Star House Children's Hospice in Middlesex, December 6, 2013
You know what the best part was? It was that she looked like she really enjoyed the visit. You can tell she genuinely had a fun time telling those (fairy tale) stoires and singing along with the kids. Doesn't it make you love her even more?
On the lighter side of things, I thought I'd talk a little bit about the outfit she wore for the visit. Kate slipped into a Reiss Delaney grey coat and her favorite pair of skinny jeans for the occasion. As for her shoes, let's just say she went with a style from her favorite label — Aquatalia.
I've seen her in several pairs from this brand. I think she likes their shoes because they're timeless and they're perfect for her narrow feet (and calves).
The boots Kate wore to the children's hospice are called the "Neptune". They're fur-trimmed and feature 6.5-inch tall shafts (taken from the arch), 3-inch tall wedge heels, and thin platforms that are only about a quarter of an inch thick. Here's a look: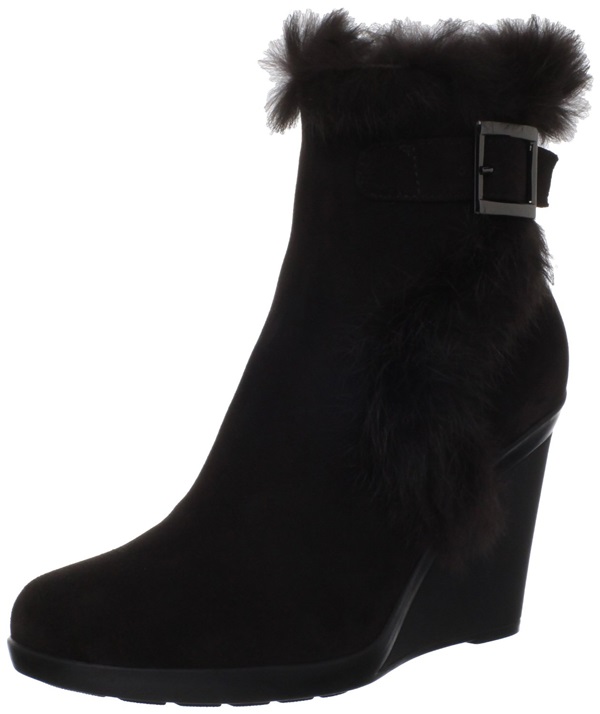 Aquatalia by Marvin K. Neptune Boots, $225.56 (was $450)
Like?
They're simple. I agree. But that's actually what makes them covetable — because you know they'll last for seasons in your closet. These boots are priced on the high side, but if you think about it, they are worth the investment. So will you grab a pair considering they're on sale?