Celebrity siblings Kate and Rooney Mara are like milk and coffee. Rooney has dark and sharp features while Kate has the opposite. The same goes when it comes to their sartorial choices. Rooney's red carpet outfits are usually mysterious, sexy, and a little punk. Kate's manner of dressing, on the other hand, is more feminine, subtle, and sophisticated. I don't know if they do it on purpose, but it's always fascinating to watch two sisters that are the exact opposites.
Speaking of how different they are, Kate was actually spotted sporting a retro-preppy ensemble while out and about in New York on Friday. She was decked in a simple sunny yellow mini dress that she teamed with a black purse and some borrowed-from-the-boys loafers. She looked chic in the whole combination, no doubt. But it was also the kind of outfit you likely would not see on her sister Rooney.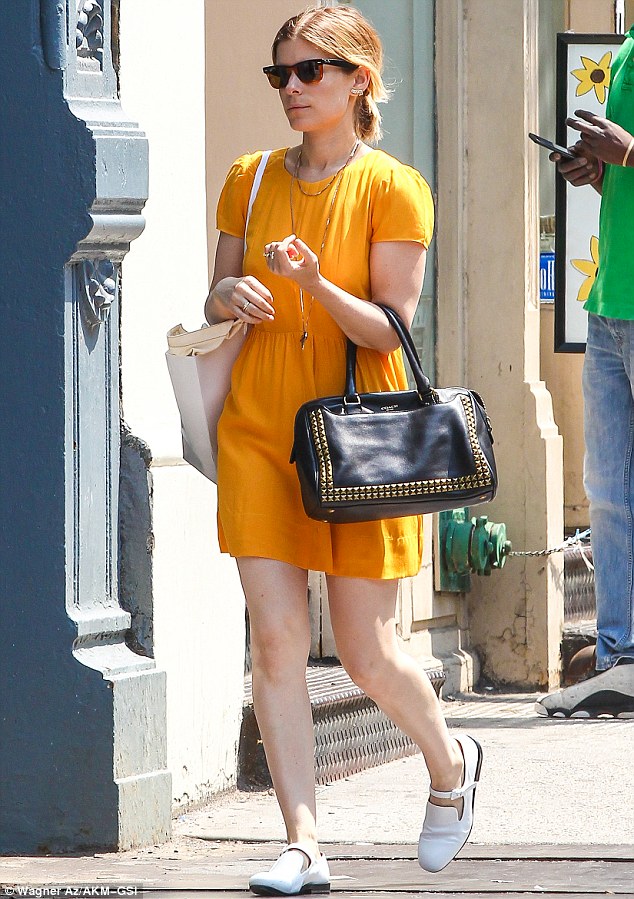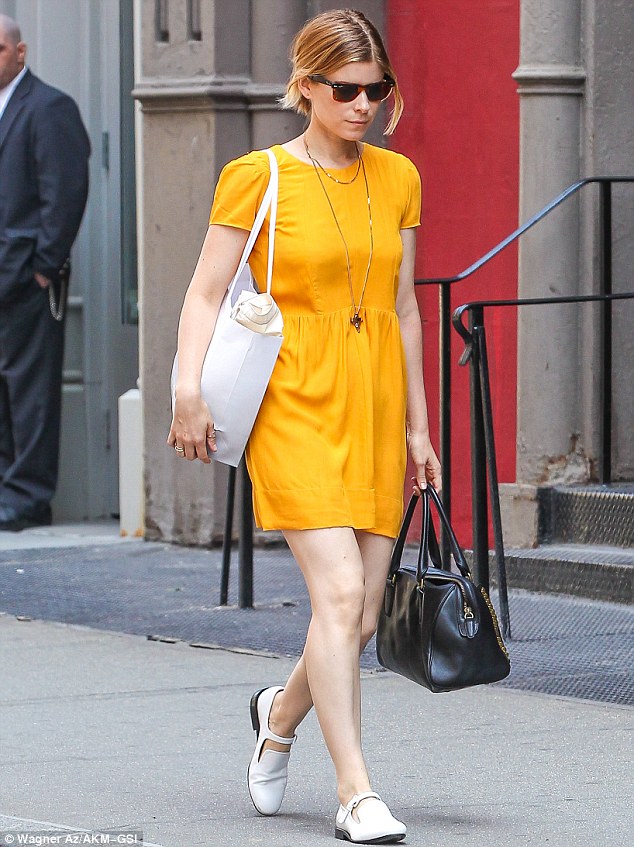 Kate Mara runs errands in New York City in a cute yellow mini dress paired with white loafers on August 8, 2014
Wow, right?
Obviously, I'm a fan. I love yellow and I love loafers and oxfords, so this combination from Kate is a winner in my books. The outfit is actually easy to copy, and even so much easier to pull off. All you need is a sunny yellow shift dress in the right length and a pair of white oxfords or loafers. Try this frock from Rachel Zoe for starters: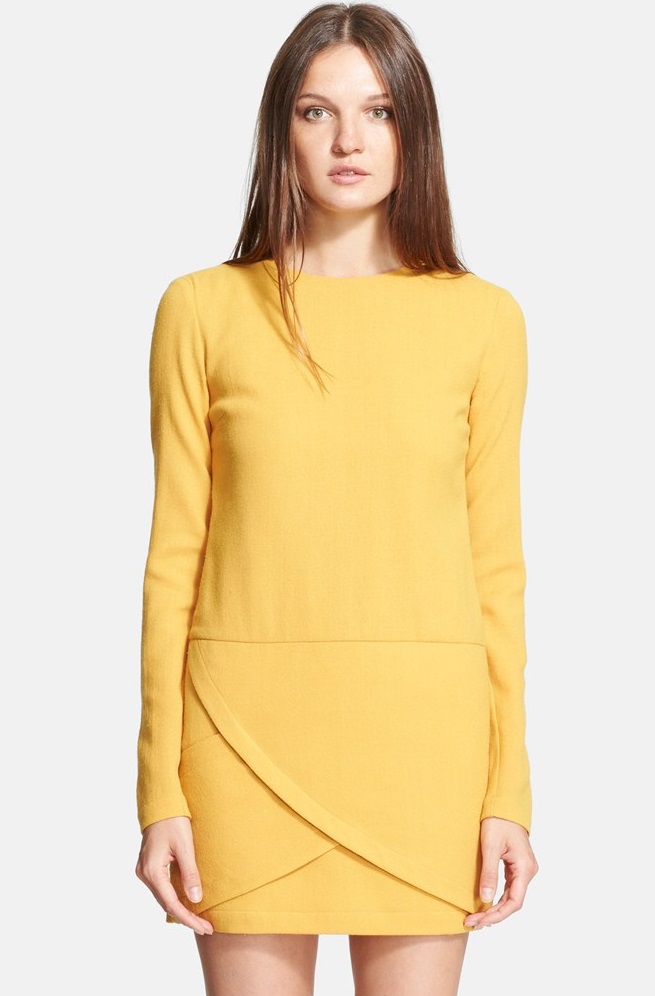 Rachel Zoe Mercer Dress, $375
Kate's white slip-ons are from Jil Sander. Below is a closer look. They're actually quite unique because of the ankle strap detail infused into the silhouette. If you're interested, you can score these shoes online via FarFetch. I'm not sure if they still have it in your size, though: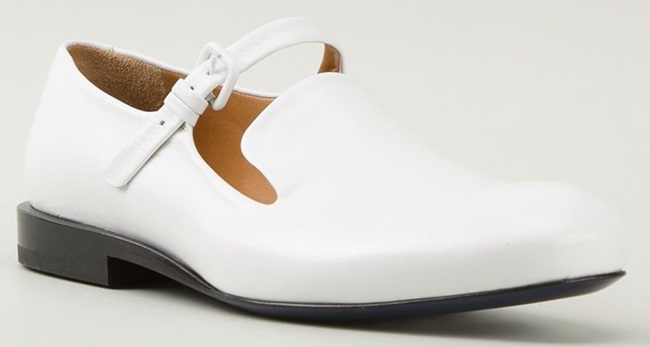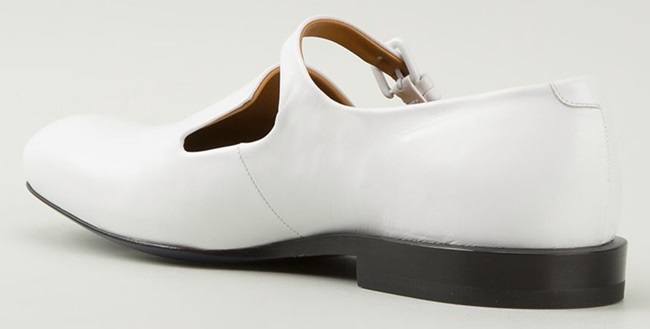 Jil Sander Buckled Strap Loafers, $356 (was $510)
In any case, if your size is no longer available, you can always grab something similar to steal Kate's sunny yellow style. Try these white iguana embossed lace-ups from Diane von Furstenberg. They're less expensive and will give you the same boy-meets-girl effect: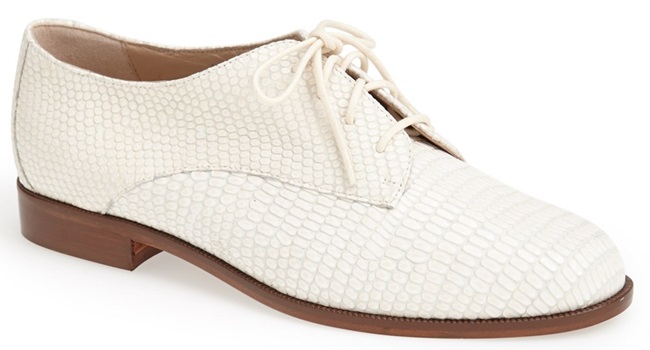 Diane von Furstenberg Ziggy Iguana Embossed Lace Up Oxfords, $275