I think Kate Hudson is infinitely charming. I think she got that quality from her mom. Goldie Hawn, was quite charismatic during her hay day; and there's no doubt that she passed that on to her daughter.
Speaking of Kate, the blond cutie was spotted out and about in New York recently, and I really liked the look she put together for the outing. It was simple yet chic. She wore a white tee with a black print on it, but how she styled the casual piece was what earned her two thumbs up.
Kate used a very flattering black knee-length pencil skirt with the shirt, and then punctuated the ensemble with poppy yellow pointy pumps. A quilted chain-strap purse and some colored Ray-Ban aviators were some of the other finishing touches she used. With her golden hair, slender figure, and cheery disposition, you could say Kate painted quite a picture.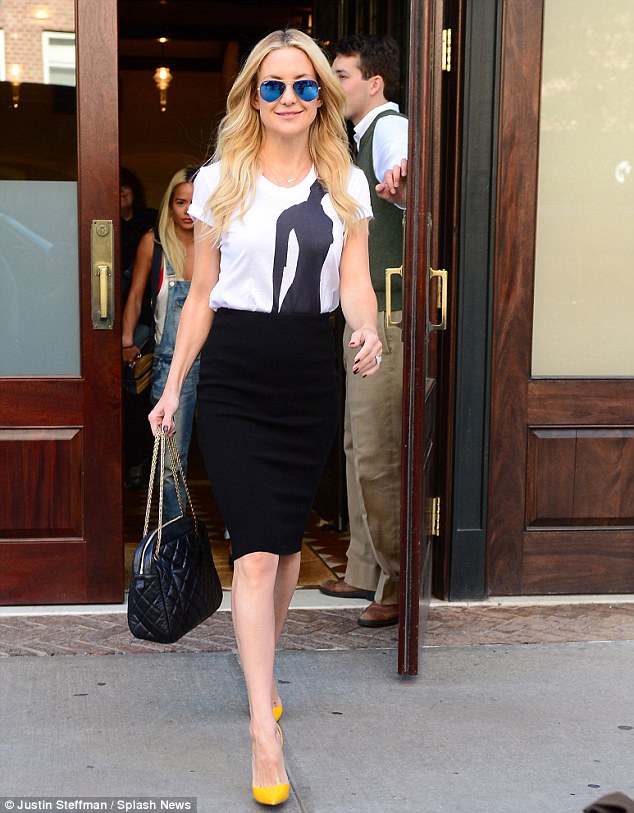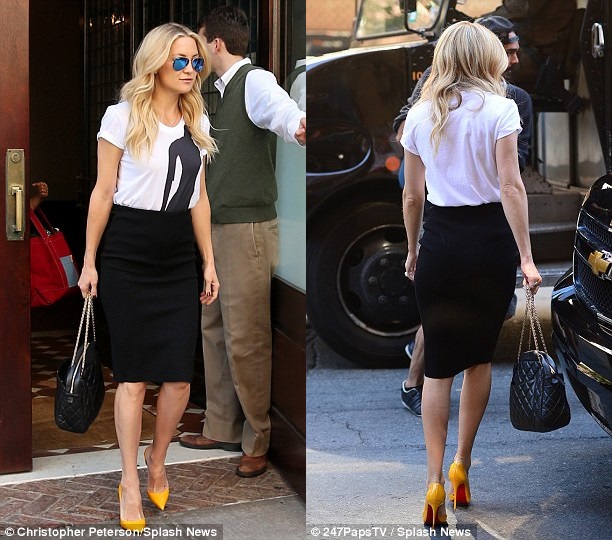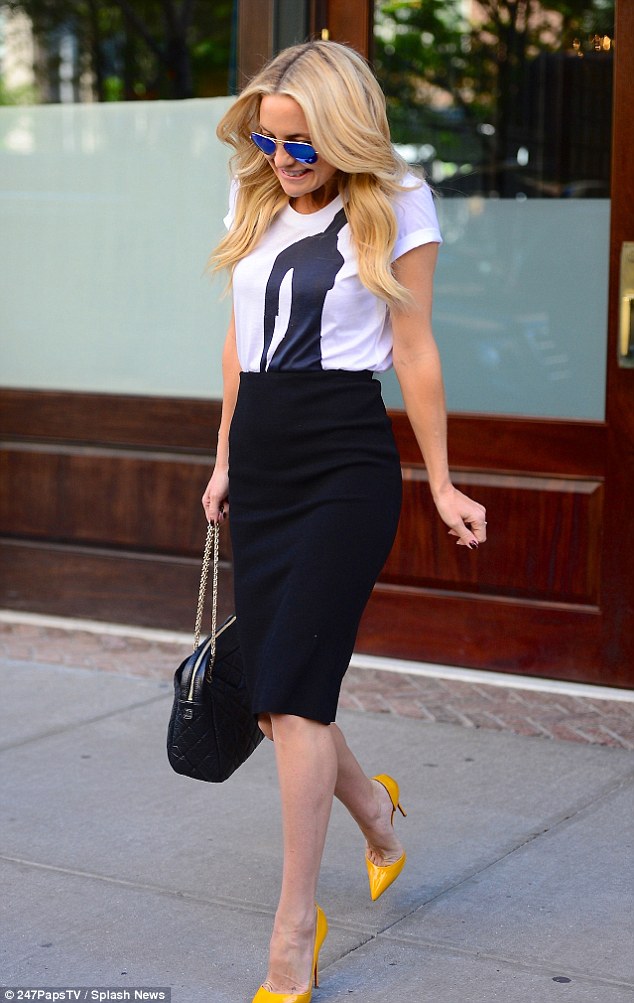 Kate Hudson looks chic as she exits her hotel in New York City, on May 20, 2014
See. Doesn't she look fabulous here?
It's like she managed to make the printed shirt look less casual, and made the pencil skirt look less corporate. It's the perfect balance between laid-back and polished. And I love how she infused a splash of color into the outfit by wearing bright yellow pumps.
Kate's pointy stilettos are from Christian Louboutin. They're called the "Iriza". I couldn't find the yellow gold color online, but other renditions of the style are available for the taking. These pumps feature 4-inch-tall self-covered heels and a sexy d'Orsay silhouette.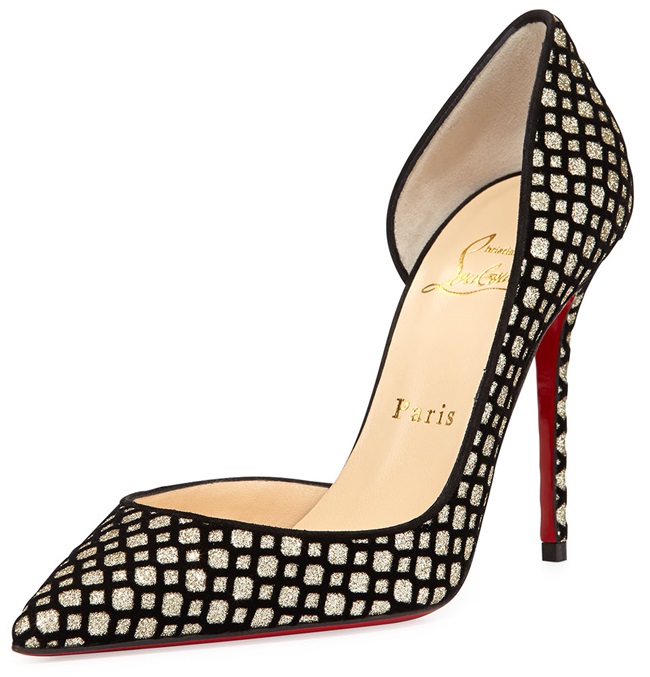 Christian Louboutin Iriza D'Orsay Pumps in Platine/Black, $625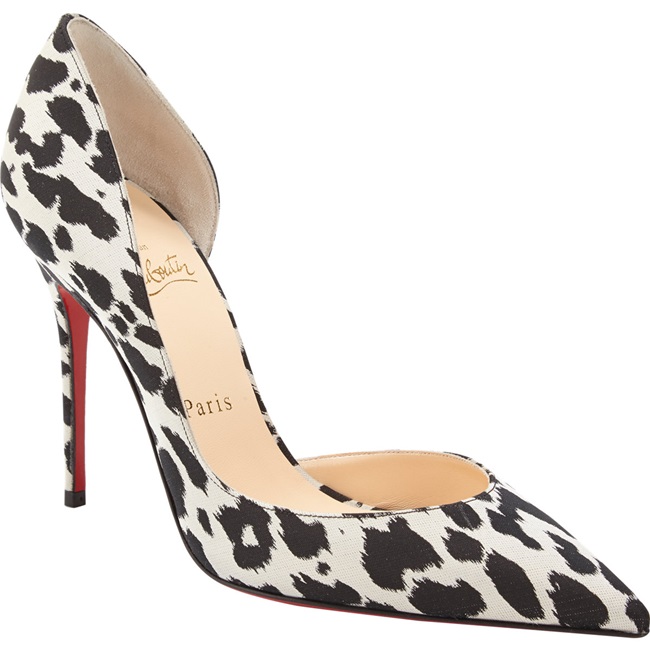 Christian Louboutin Iriza D'Orsay Pumps in Black/White, $625
Now enough of the shoes. Would you like to steal Kate's style instead?
If you want to channel the look, just grab your black knee-length pencil skirt and a printed white t-shirt (I'm sure you have those in your closet).  Cap off the combo with a pendant necklace, a classic black purse, some colored aviators, and a pair bright yellow pointy pumps.
If you have expensive taste, you can try the Manolo Blahnik Tayler d'Orsay pumps below. They look a lot like Kate's Louboutins, only, a little less yellow: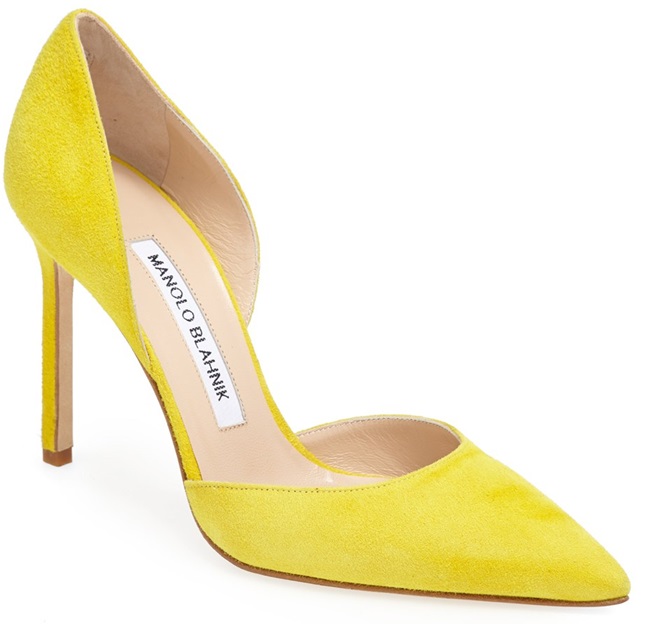 Manolo Blahnik Tayler Pumps, $735
If you're the type who wants value for money, I recommend any of these yellow pointy pumps from Ted Baker and Kate Spade. Both are mid-range brands that will give you quality products at a fraction of the cost you will incur designer labels.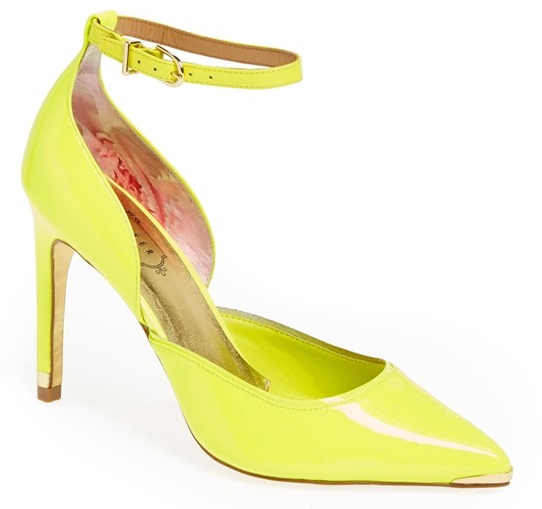 Ted Baker London Hariette Pumps, $124 (was $185)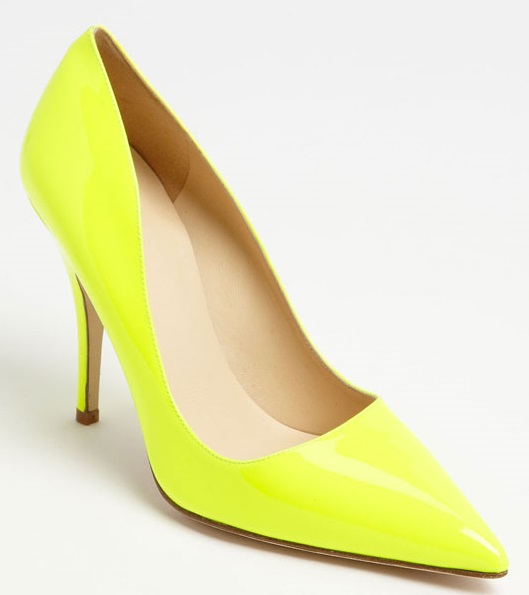 Kate Spade Licorice Too Pumps, $298