Kate Bosworth has resurfaced. She was incognito for a while, but the actress came out of hiding early this week for the 2014 Toronto International Film Festival. It was actually a bit strange not to find the stylish celeb at the front row of her favorite shows during New York Fashion Week, which, as you know, started last week. But I'm pretty sure we will be seeing her at the shows in London, Paris, and Milan.
For the screening of her new movie, Still Alice, in Canada, Kate went the extra mile by slipping into a glittery red dress from Hugo Boss and pairing the piece with matching red pointy pumps and lip color. She kept her hair tied back in a sleek half pony and punctuated the whole mix with a gold box clutch. It was a simple but striking ensemble and she looked exceptionally stunning.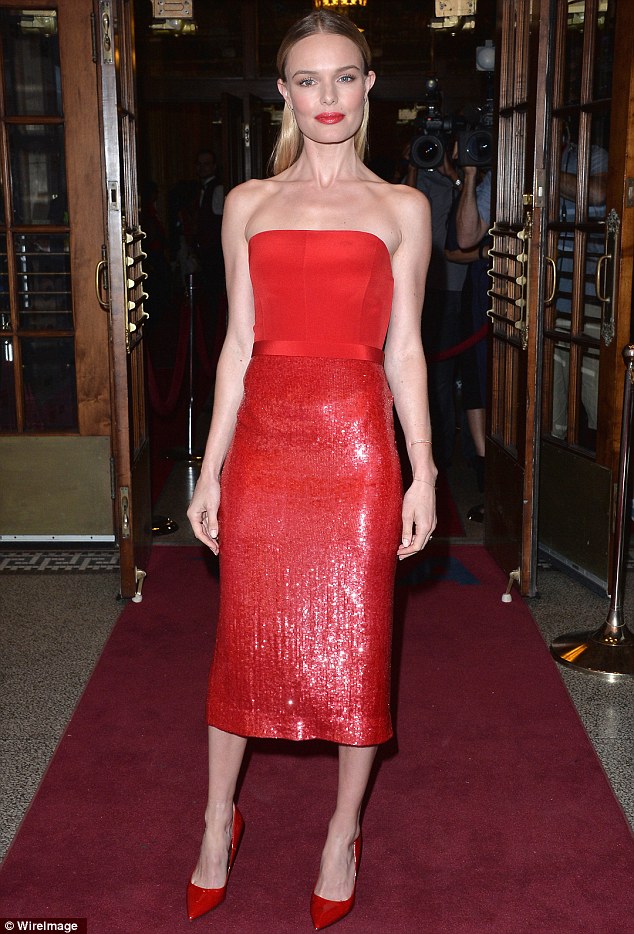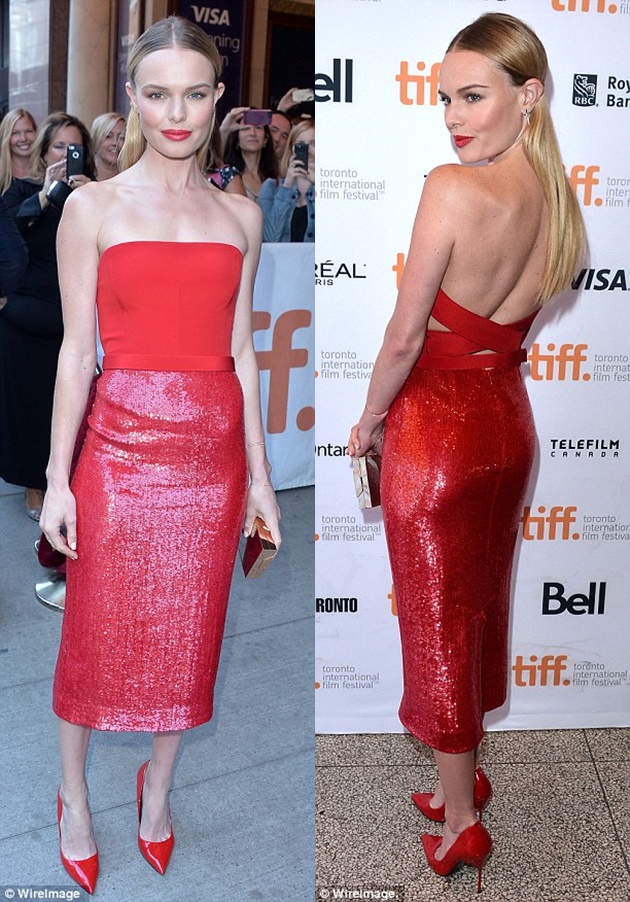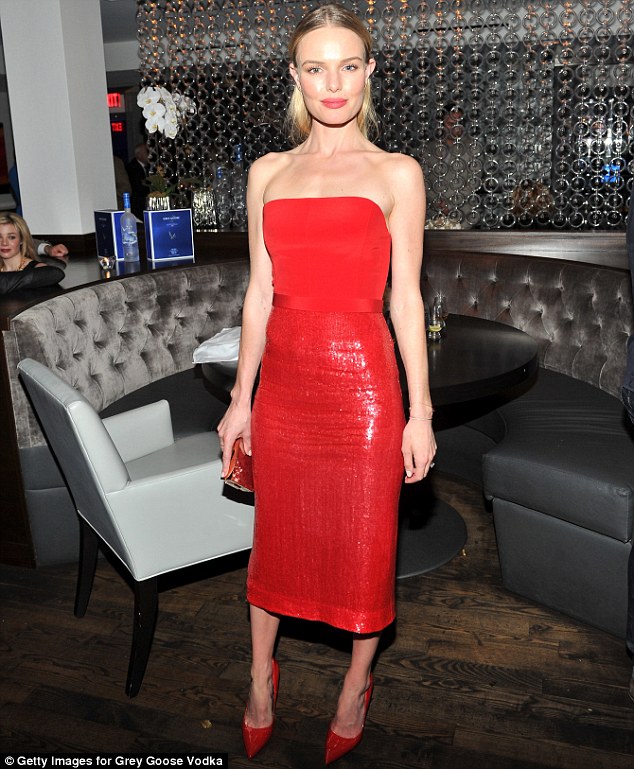 Kate Bosworth wears red from head to toe for the screening of her new movie, Still Alice, during the 2014 Toronto International Toronto Film Festival, September 8, 2014
How do you like Kate's latest red carpet style? Do you approve?
Red is a very powerful color. It's sexy, bold, and it commands attention. It's definitely not for the faint of heart. Add glitter to the equation and you can bet all eyes will be on you the whole night. The same applies to red heels. They're simply fascinating and wearing a pair will get you places.
I like how Kate wore her red dress proudly. She knows she looks good in it, and she's working it. And that's not all, mixing glitter with patent (shoes) made this particular all-red attire even more daring. That's shine and shimmer all at once. You think you can handle that?
Speaking of, Kate's pointy patent pumps are from Kurt Geiger — the "Britton". What makes these shoes quite unlike your usual red pumps are the heels. It's a little hard to describe so I'll just let the pictures below do the talking: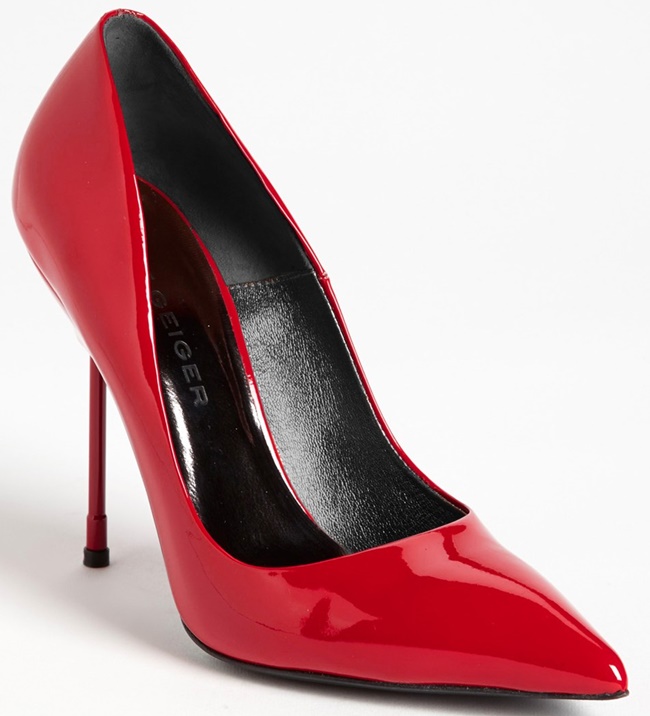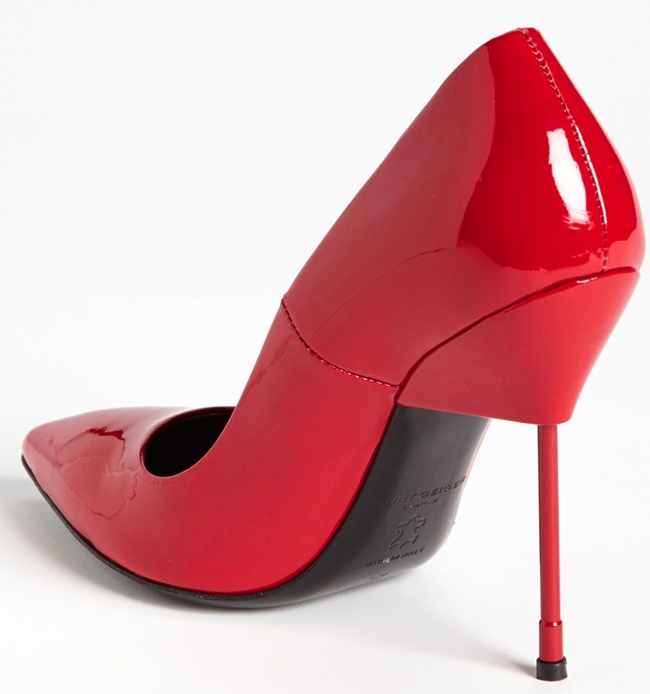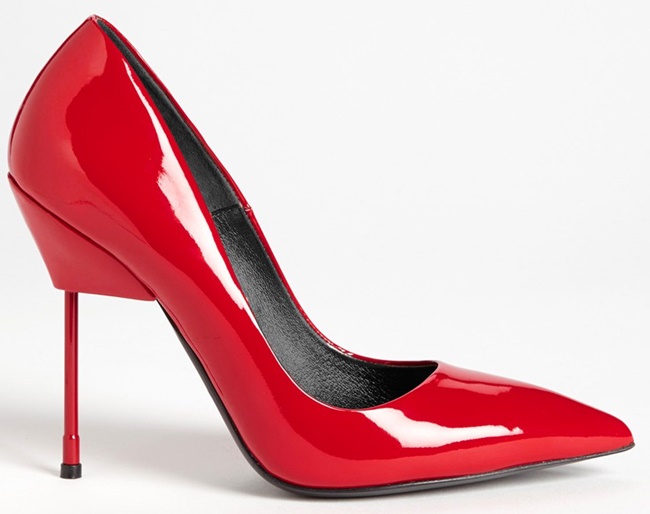 Kurt Geiger Britton Pumps in Red Patent, $450
Fancy, right?
The heel design on these shoes can actually make Casadei's Blade Heel pumps seem ordinary and unexciting. If you want a pair of Kate's Kurt Geiger pumps, you can easily score them online at Nordstrom. Price to own is a high $450. Think they're worth it?