When it comes to fashion-heavy events like the upcoming MET Ball, Kate Bosworth is a regular. I actually have yet to see the actress miss the gala, which happens each year and will take place this 2014 on Monday night, May 5th.
Kate, along with her director husband, Michael Polish, was spotted heading to New York ahead of everyone else last Wednesday (April 30th). I'm guessing she probably wanted to pick out the right outfit. After all, the MET Gala is where you should always put your best "fashion foot" forward. It's a lot like the Oscars, only, with more glamorous and stylish people attending it. With Kate being quite the style icon herself, it was but natural for her to prep for the event.
Kate was also spotted taking a leisurely stroll at Central Park with her beau last Friday. It was a pretty simple activity that people do in the park, though there was certainly nothing simple or ordinary about the outfit Kate wore for occasion. The blond was decked in a classic ensemble of folded up jeans and white button down. She accessorized the pairing with a maroon fringed jacket and a quilted purse.
What really drew my attention, however, were the kickass ankle booties on her feet. They looked masculine yet feminine at the same time; and they were highly unique and exotic. Check out Kate's booties and tell me if you like them too: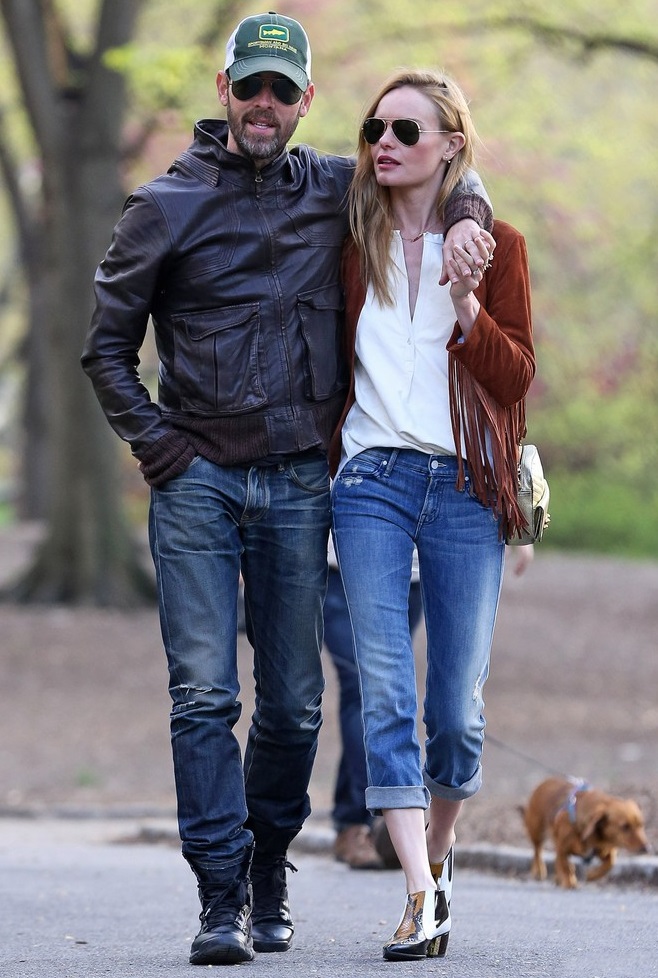 Kate Bosworth takes a stroll in Central Park with husband Michael Polish, May 2, 2014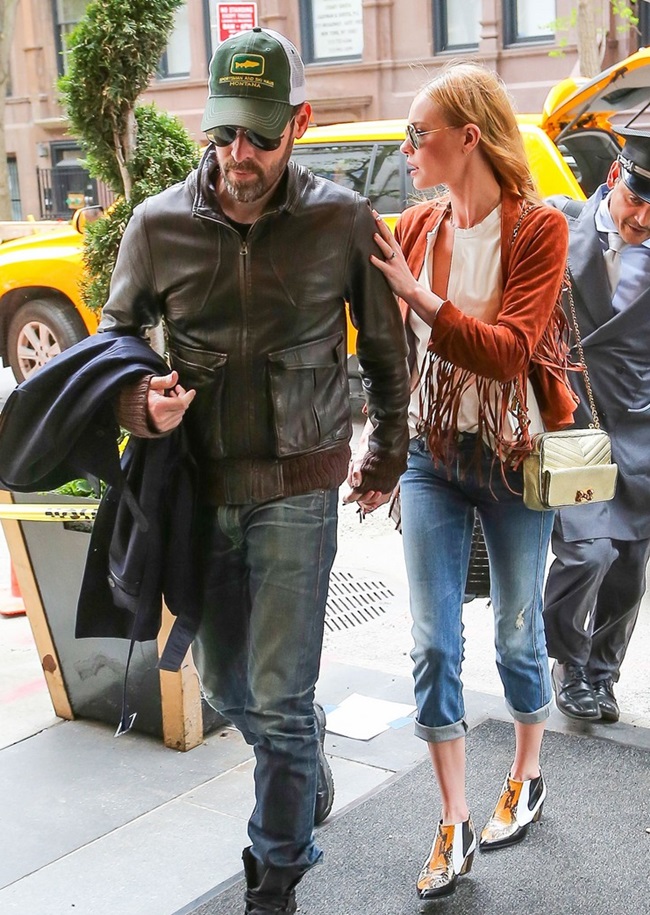 Kate Bosworth, out and about in New York City, May 2, 2014
How do you like Kate's slip-on man-shoes? Really fierce, right?
I'm a sucker for mixed media and pointy toes — and it just so happens that Kate's shoes have both. I did my research and found out that they're from Rodarte. They feature panels crafted from a combination of snakeskin embossed suede leather (center), smooth classic leather, as well as sleek patent leather. These shoes also feature 2-inch-tall block heels that are decorated with metal plates for added polish. Here's a closer look: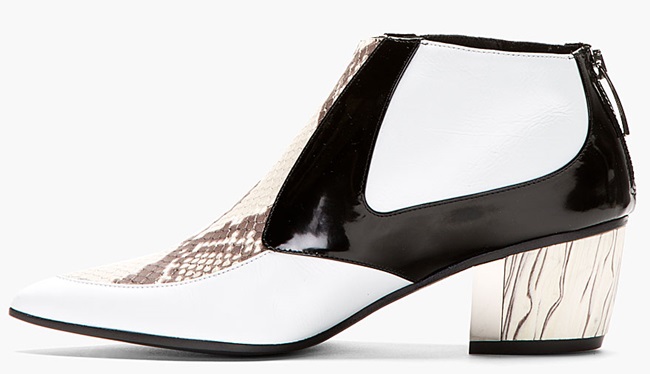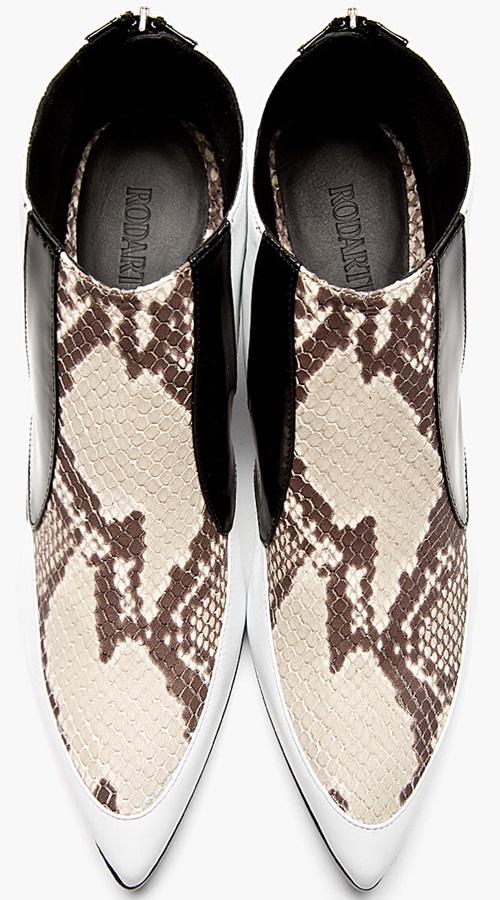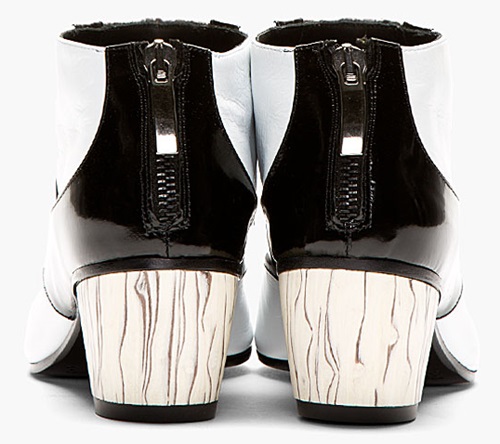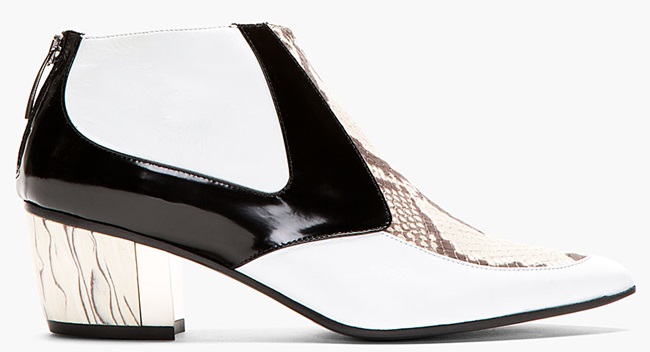 Rodarte Snakeskin Embossed Ankle Boots, $950
With such a detailed pair, I say it was the perfect ending to Kate's classic outfit. Would you agree? It simply dressed up and upgraded Kate's look in a snap.
If you fancy Kate's shoes, you can easily score them online. A word of caution, though. They retail at a heavy $950 a pair. If you can afford, then go ahead and order away.