There are some celebrities who have perfected traveling in style. If I could name a few, there's Cameron Diaz, Angelina Jolie, Charlize Theron, and then of course, the younger stylistas like Nicole Richie and Kate Bosworth.
Kate Bosworth, in particular, always looks extra cool whenever she takes a plane ride. Whether or not she actually makes a thorough preparation of what to wear to the airport, I'm really not sure. But what I'm sure of is that her looks are always worth stealing.
A case in point would be the outfit she put together for her flight from New York to Los Angeles this week. It was a simple combination of a white button-down shirt and black shorts, but the pieces she used were absolutely fantastic. The shirt had a pretty embroidered patch on it, while her shorts were made of sleek black leather.
What really pulled the whole look together was her choice of footwear. She slipped into a pair of sleek pointed boots fashioned with glass details at the heels. Let's just say they were the perfect combination of elegant, sophisticated, cool, and edgy.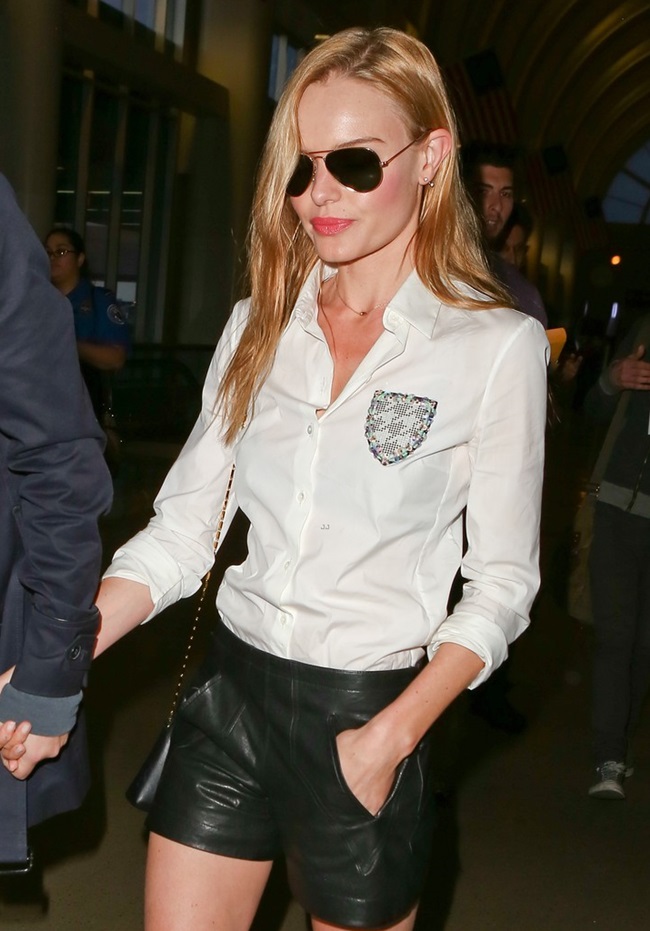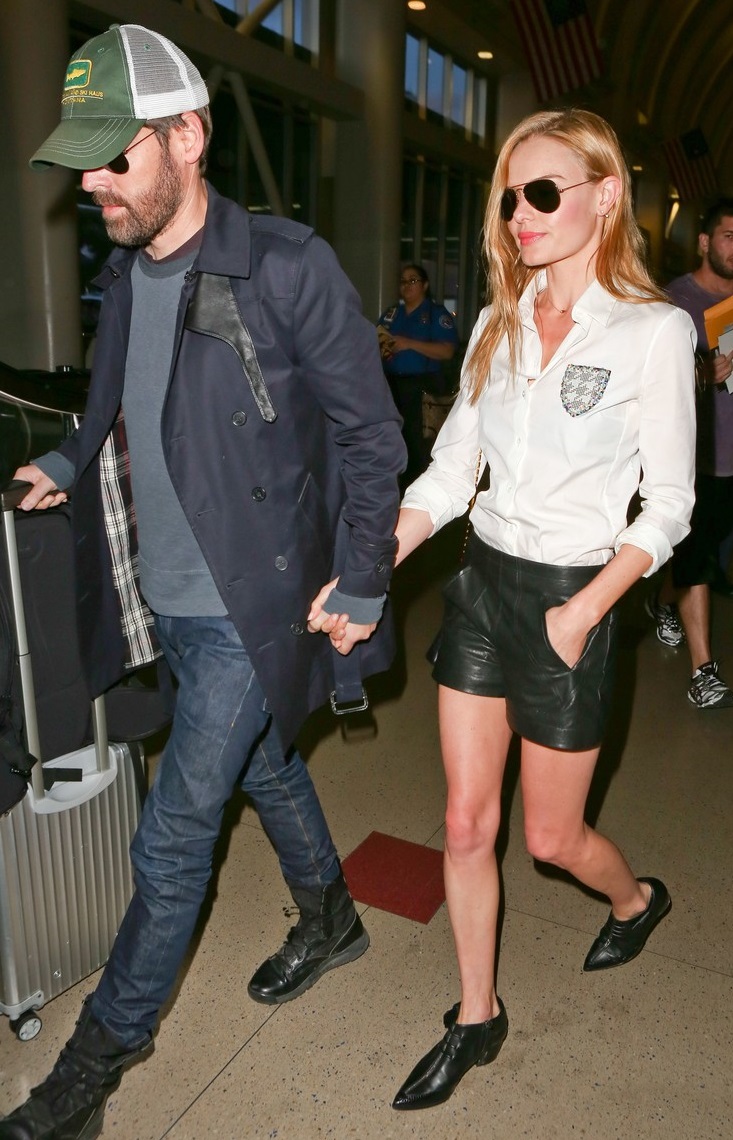 Kate Bosworth arrives at LAX with her husband, Michael Polish, after a flight from New York, May 6, 2014
Doesn't' she look fantastic in these pictures? And don't her shoes look really cool?
Her outfit is definitely one for the books. It's easy to put together yet gives maximum impact. I am also quite intrigued by her choice of footwear. Those boots are not the usual Western-type you see around. Per sources, the shoes are from Rodarte. Looks like Kate has a new favorite brand. Didn't we just feature her in the mixed media boots last week?
Anyway, back to Kate's airport kicks. Here they are up close. These boots feature snake-embossed trim, lace-up closures at the vamps, decorative belt-like straps at the heel counters, and very distinct acrylic blocks at the two-inch-tall painted wooden heels. They're quite fierce, yes?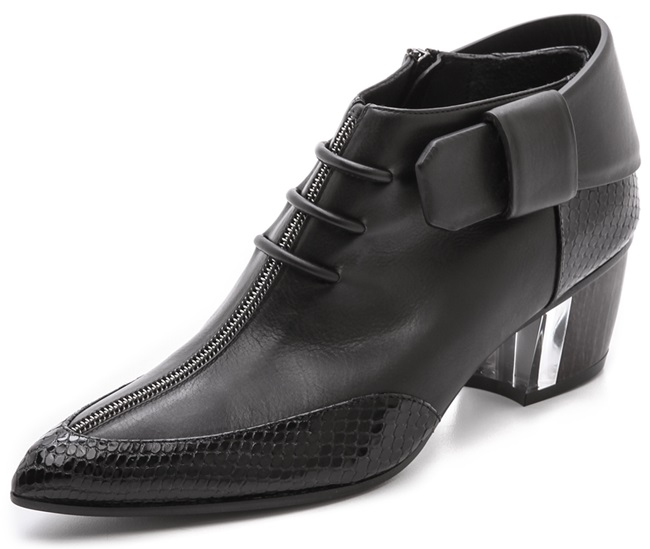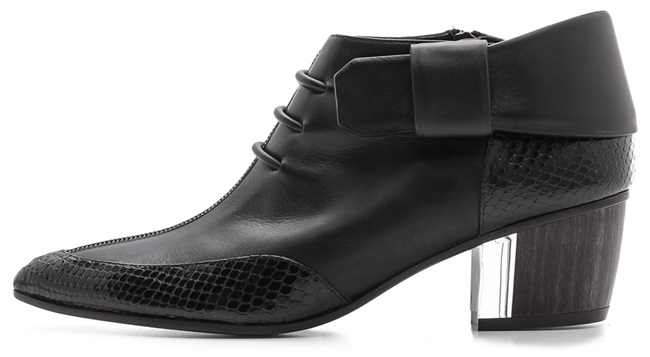 Rodarte Pointed Snake Embossed Ankle Boots, $955
Sigh…
I want a pair, and I hate the fact that they cost a lot — $955 to be precise. Well, I guess it's true what they say — beauty (and fine craftsmanship) always has a price. If you can afford Kate's Rodarte boots, go grab them while they're available. To channel her look, wear 'em with black leather shorts and a white button down. Don't forget to put on your Ray-Bans!