Kate Beckinsale? Why so perfect? The 40-year-old actress could easily pass off as a star in her early 20s, with her long wavy hair, her fit physique, and her super cool style. Check out her grocery shopping outfit last January 5 when she visited Whole Foods: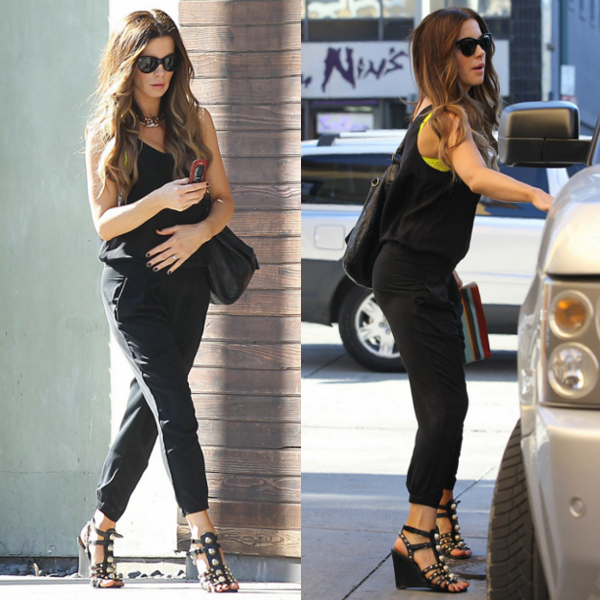 The actress still looks just as she did a decade ago when she starred in the first Underworld. It's like time has stopped for her and has preserved her in the state she is in.
We found a sensible pair of sandals that would look good with all of your casual clothes. They are also gladiator sandals but they have lower heels, perfect for running errands! The sandals also have metallic hardware that make the shoes look cool.
Purchase info below: