Kate Beckinsale was among the slew of celebs who graced the 2014 Toronto International Film Festival held in Canada over the weekend. The lovely Brit joined her co-star, Cara Delevingne, to promote their new movie, The Face of An Angel, inside the Variety Studio last Saturday. For the occasion, Kate kept it simple by donning a gray halter top and high-waisted  Milly Paperbag trousers. She then teamed the combination with hoop earrings and pointy booties.
I'm a Kate Beckinsale fan, and I usually like her sartorial choices, but I find the pairing she put together here a tad unflattering. The outfit didn't accentuate her assets, and I honestly found it lacking in appeal. Check out Kate below, then tell me if you agree: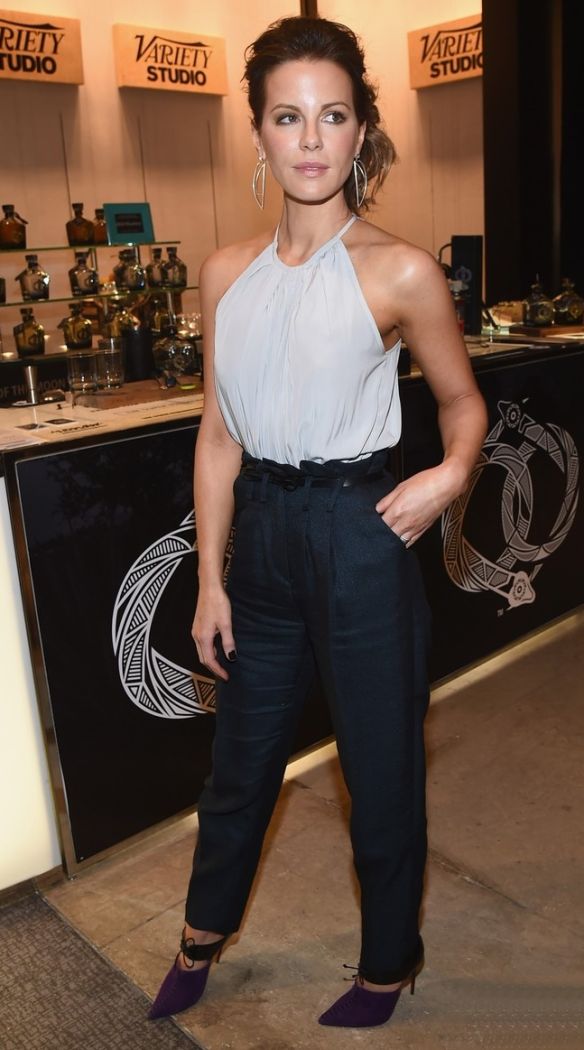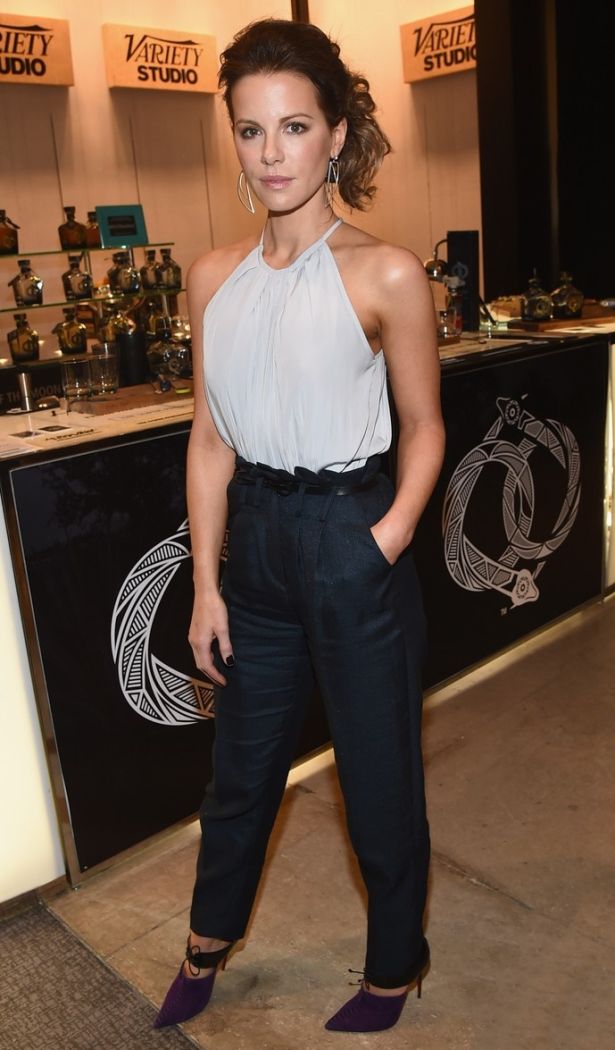 Kate Beckinsale keeps it masculine while promoting her movie, The Face Of An Angel, inside Variety  Studio during the 2014 Toronto International Film Festival, September 6, 2014
Well, what's your verdict? Could the culprit be the trousers. Or perhaps the shoes? I'm thinking strappy sandals would have been the better choice. Would you agree?
That's not to say Kate's pointy booties aren't fancy. Because they are exceptionally pretty up close. Kate's shoes are the Christian Louboutin "Corsita", a pair of ankle boots done in purple suede and black patent leather. These shoes feature horizontal cutouts at the vamps so you get the illusion of ankle straps. Probably even more distinct are the stitches running through the center, which mimic the lace-up design of a corset — hence the name.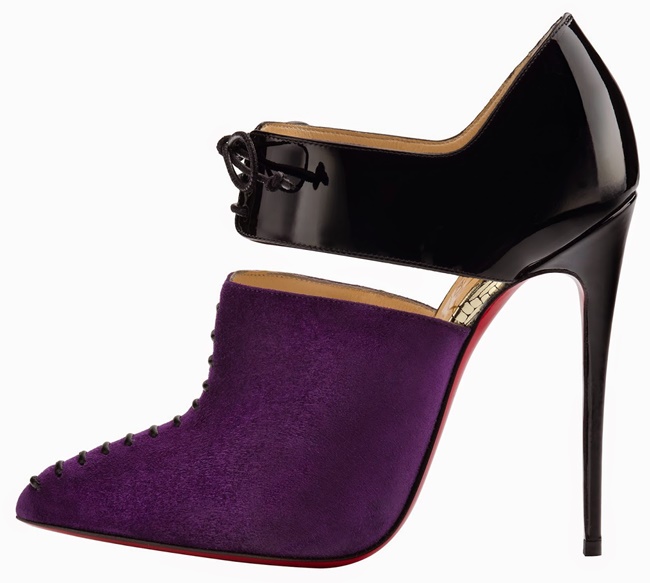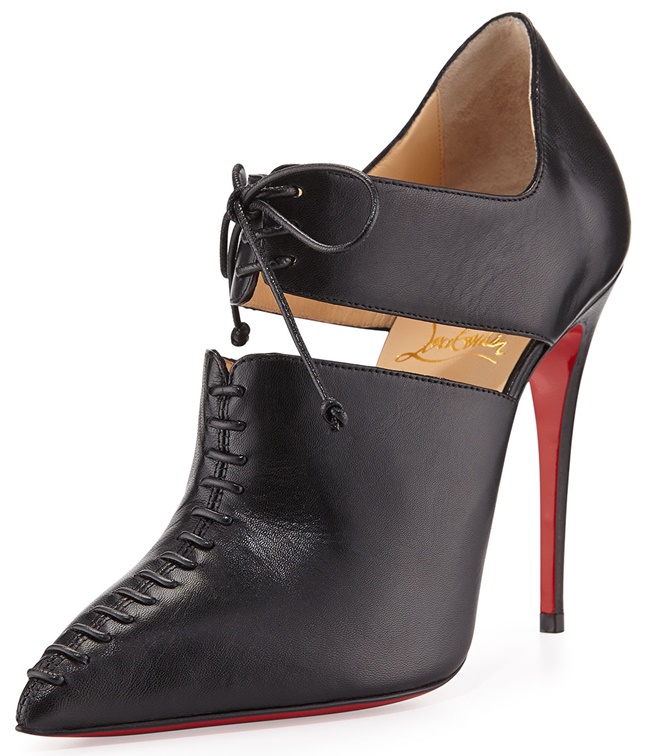 Christian Louboutin Corsita Booties, $1195
You can find the Corsita online if you want a pair. The booties also come in classic black leather for those who prefer classic colors (as seen above). Personally, I think these shoes will look great with skinny-fit trousers or jeans. Had I been Kate, I'd have chosen sexy strappy sandals to go with the bulky pants instead — such as this pair from Schutz: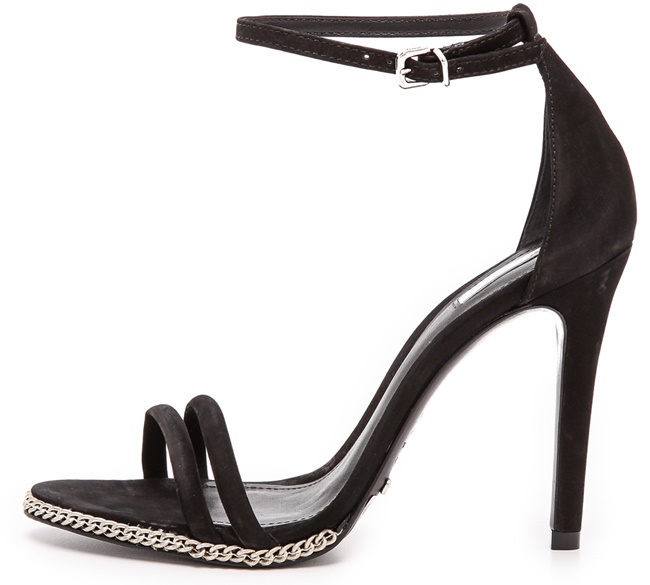 Schutz Panteria Suede Chain Detailed Sandals, $180