Celebrities sure get away with a lot of things. No other profession in the world would allow anyone to head to a meeting without pants on, but singers and actors seem to be doing it all the time these days. The latest celeb to do it was Kat Graham who attended a meeting in West Hollywood in an oversized Jersey and nothing underneath (that's how it seemed at least). So instead of covering up her legs, the Vampire Diaries actress decided to highlight her "pantsless-ness" by wearing tall gladiator pumps that go all the way up to her thighs.
The actress also decided to do an accessories overload with lots of gold jewelry and an attractive handbag by MCM.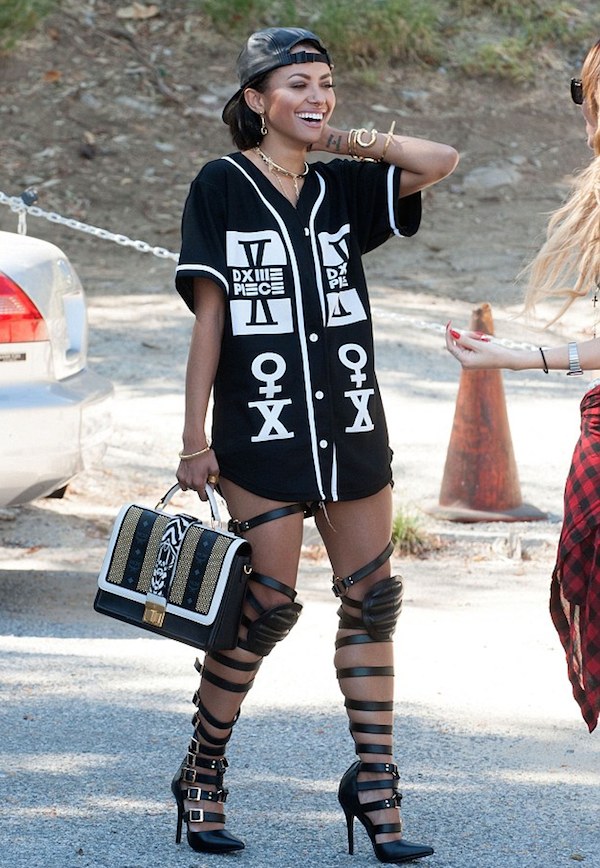 Kat's shoes are by Haus Von Lila. The shoes retail for $360. The shoes have goldtone hardware and knee pads.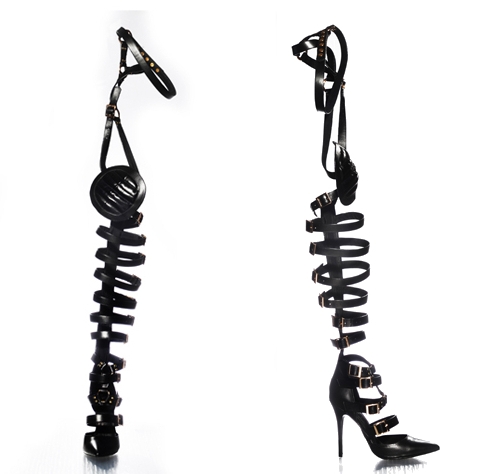 Need something just as spunky but not as expensive? Check out the following gladiator pumps that you could purchase as an alternative: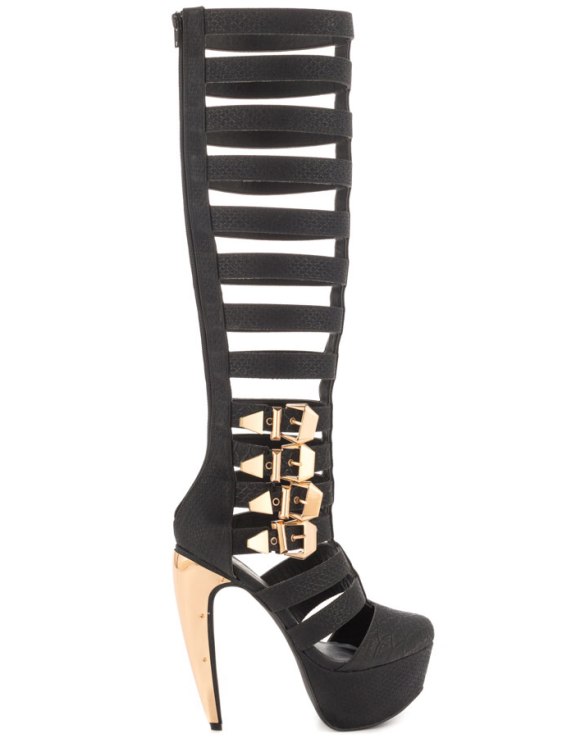 The shoes also feature gold hardware but they only go up to the knees. The main difference though is in the soles. The shoes have jaw-dropping 6-inch heels and 2-inch platforms.