If you're familiar with Chris Brown and Rihanna, then you probably know Karrueche Tran. She's the third wheel in the love triangle involving the famous R&B singer and his even-more-popular ex-girlfriend.
I'm not sure if Karrueche and Chris are still together, but she was Chris' on-again-off-again girlfriend after Ri-Ri left him. Chris met the Cali beauty after the beating (Rihanna) scandal. Of course, knowing Chris, you could say he was still in love with his popstar ex-girlfriend even after he hooked up with another.
News recently broke out that Karrueche and Chris have called it quits. And this just might be the last break up we're going to hear about judging from the way Karrueche opened up about her relationship with Chris, as well as her "battle with Rihanna" on Just Keke, which is set to air Wednesday, July 16. Below is a teaser trailer for you. Don't forget to tune in if you want more tidbits.
While you wait for the show to air, I thought I'd talk about the boots Karrueche wore for her interview. She decided on a simple white tunic top and shorts, then finished the combo with lace-y fishnet-like thigh-high lace-up boots. Not exactly the kind of shoes I would expect someone to wear for an interview, but hey, we are all welcome to wear whatever we want, right?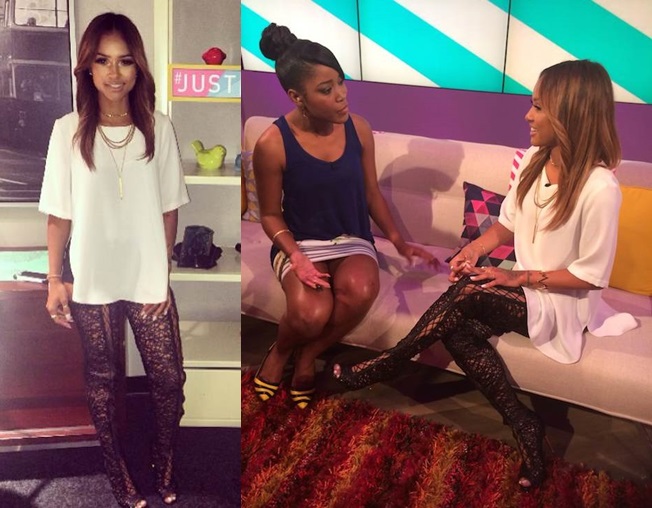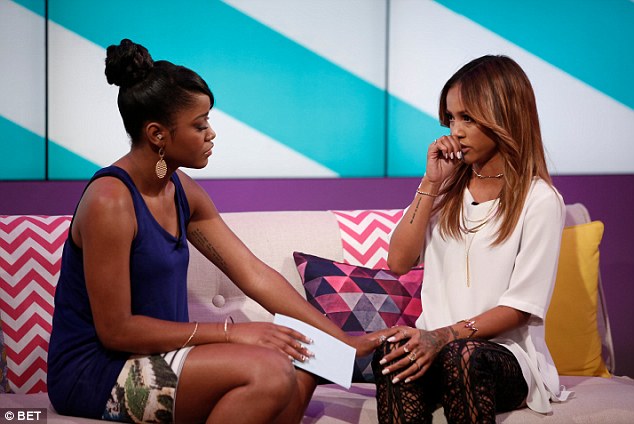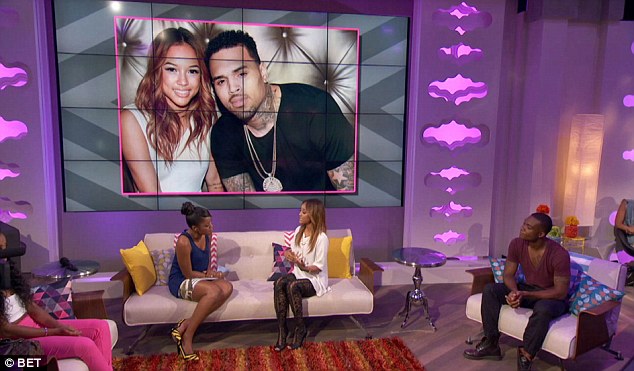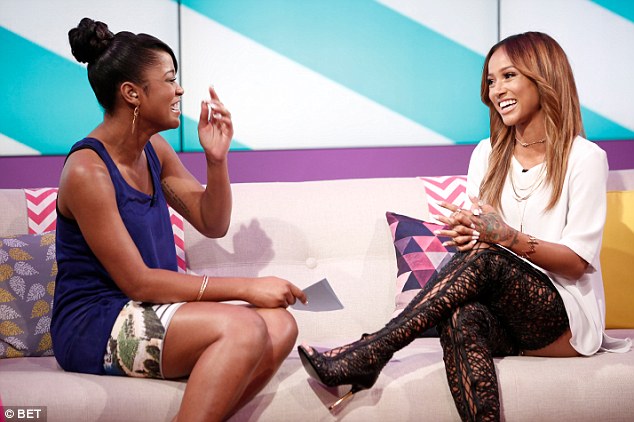 Karrueche Tran reveals her heartbreak on the Chris Brown-Rihanna love triangle on Just Keke
What do you think of Karrueche's footwear choice for the show, fab or fail?
The thigh-high boots are from Tom Ford's spring 2014 collection. Below is a closer look for you. They're woven from top to bottom, and feature lace-up details running through the center: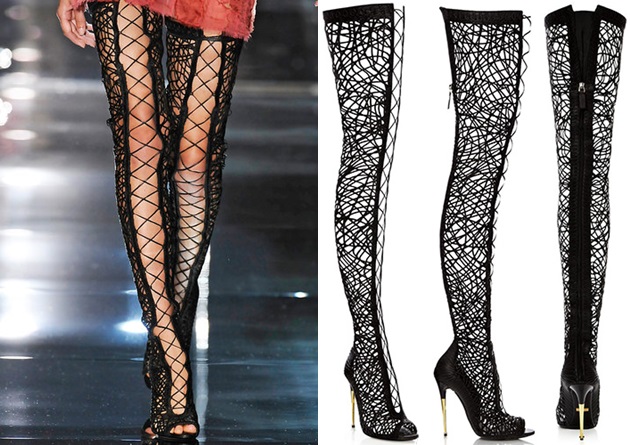 Toom Ford Thigh High Woven Lace Up Boots, Spring 2014 collection
If you fancy the look-at-me style of these boots, try visiting the nearest Tom Ford stockist or store in your city to grab them. For those on a budget, I actually found the perfect set of substitutes for you to purchase in place of those Tom Ford boots. Check out the Zigi Girl Maili. These are not exact copies, but I dare say they can fool anyone from a distance. Besides, the price of $299 can't be beat: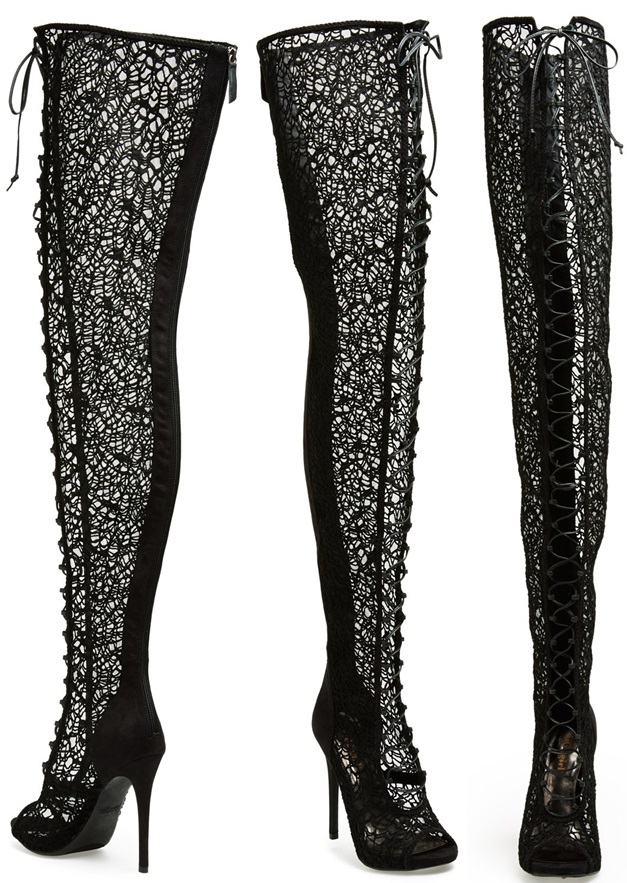 Zigi Girl Maili Lace Inset Thigh High Lace Up Boots, $299