They say you can tell a girl is truly beautiful when she stays as beautiful even without her hair. Think Demi Moore and Natalie Portman. Both ladies went bald for their movie roles, and yet, they both looked amazing even without their gorgeous tresses.
Other girls who look stunning with pixie hairstyles are Angelina Jolie (in Hackers), Anne Hathaway, Carey Mulligan, and Michelle Williams. And while some may disagree with me for saying this, I think Miley Cyrus' bleach-blond cropped hairdo gave her more personality and edge.
Now think about Jennifer Aniston, who is quite known for her beautiful locks, and picture her with a pixie cut. Do you think she will still look as stunning? Hmmmm….that's a question worth pondering, yes? And I sadly, I may have to say the same for Kaley Cuoco.
The Big Bang Theory star just chopped off her blond locks in favor of a pixie cut, and debuted the new short do when she attended the 2014 Critics' Choice Awards held in Beverly Hills yesterday. No, she didn't look bad with the hairstyle, but the cut did add years to her face. This is a matter of opinion, and you may have an entirely different one, so check out Kaley below and be the judge: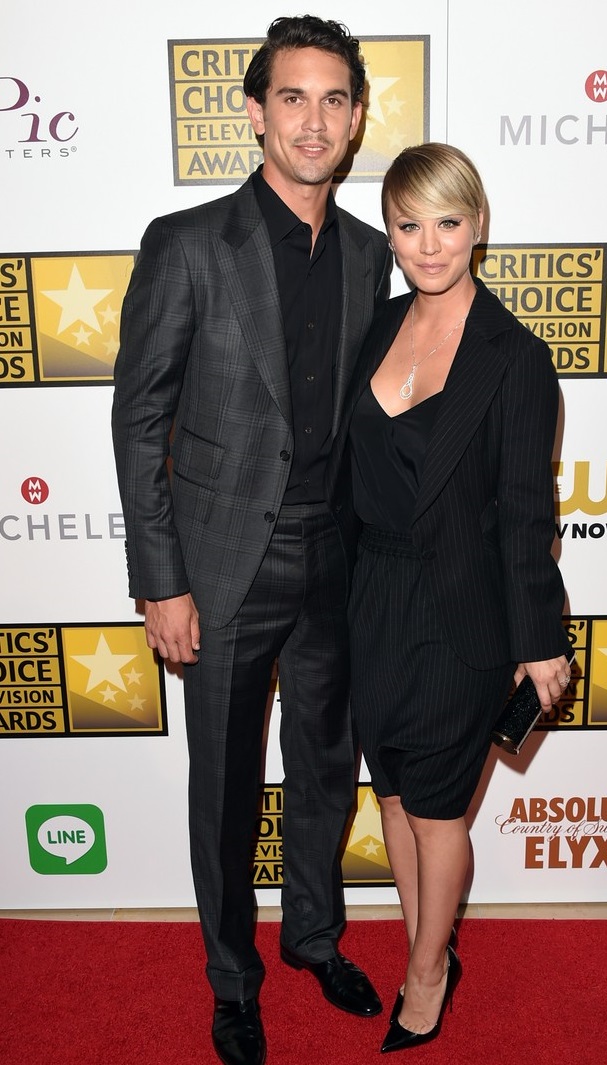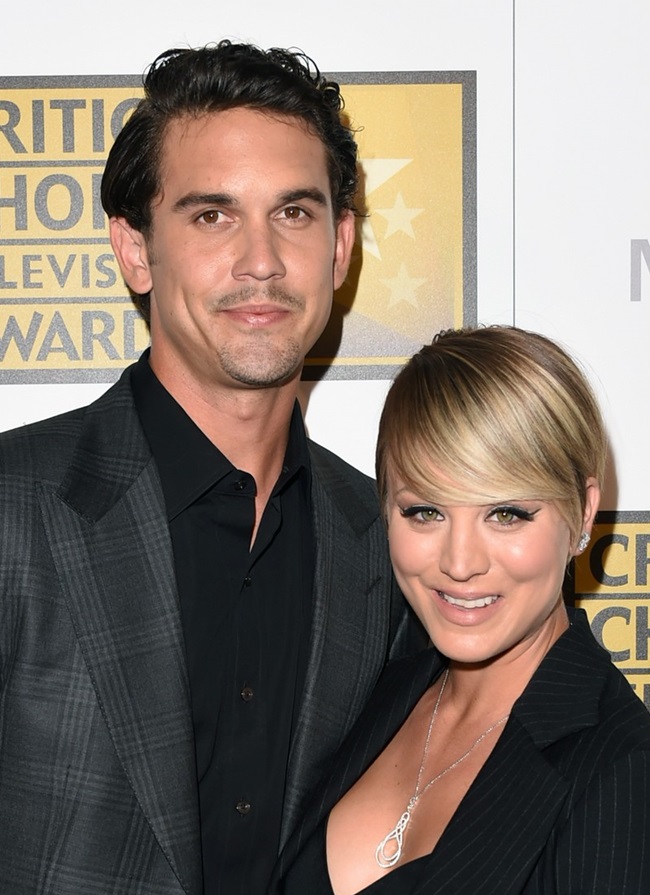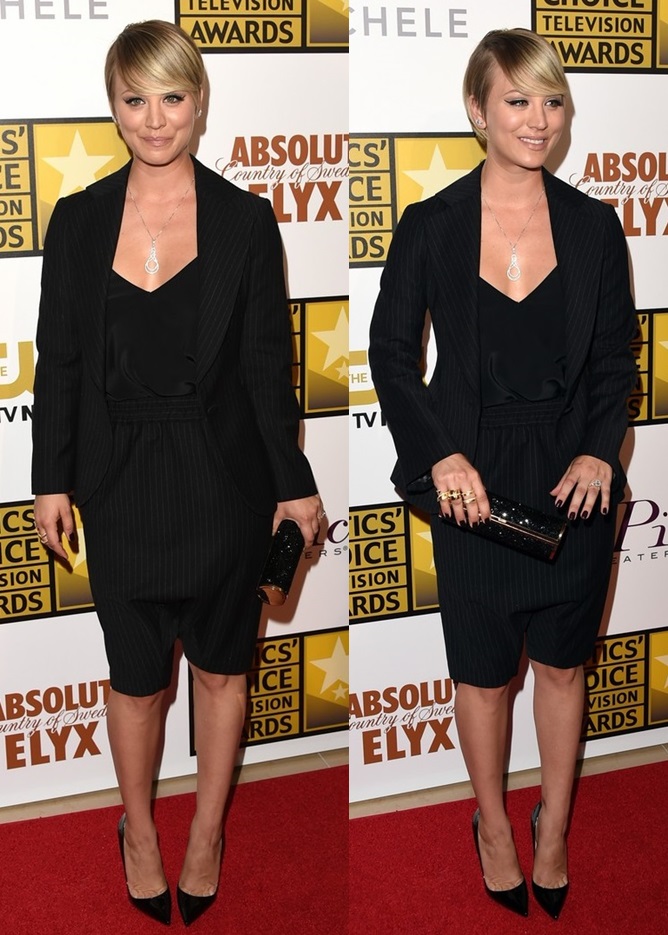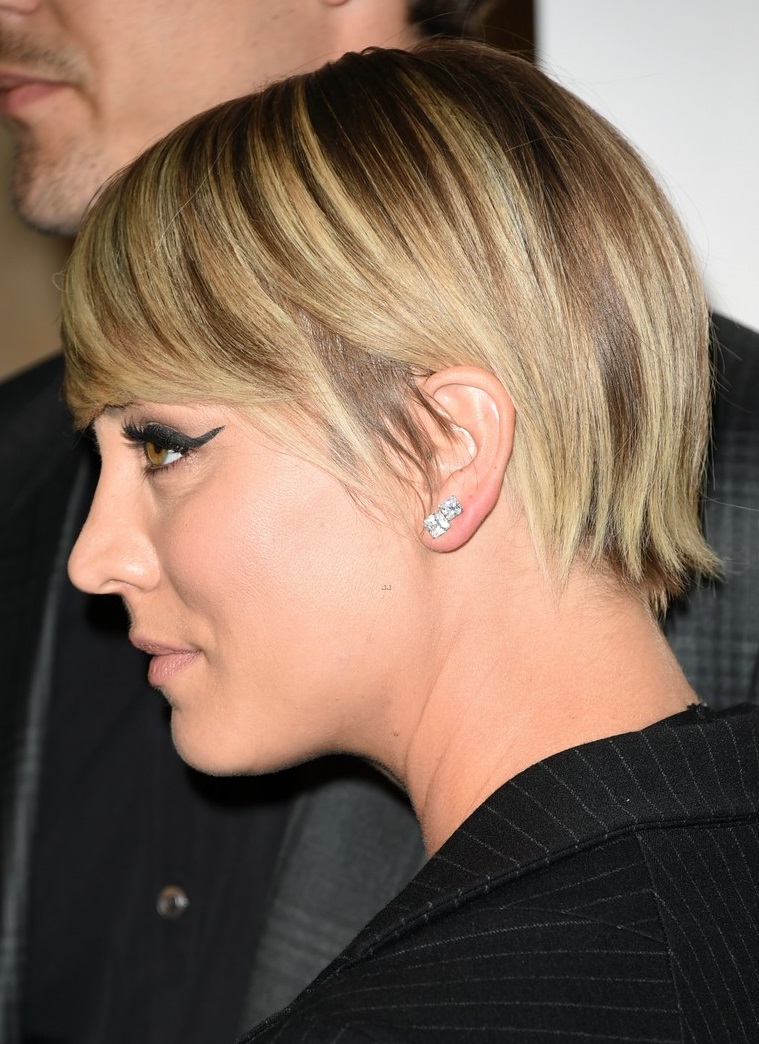 Kaley Cuoco debuts her short haircut at the 2014 Critics' Choice Awards held in Beverly Hills, California, on June 19, 2014
Well, what do you think? Does Kaley look hot with super short hair or no?
You know, with a hairstyle like that, she should have exposed more skin instead of covering up in a rather odd-looking three-piece ensemble. Sorry, I find her culottes really weird. The pair looks like a skirt gone bad.
I also wish she wore a different pair of shoes — a more detailed set in mixed-media would have worked better instead of just your good ol' pointy black pumps.
Any of these three options would have added a bit of spice to her all-black outfit. Would you agree? If you were Kaley, which pair below will you choose?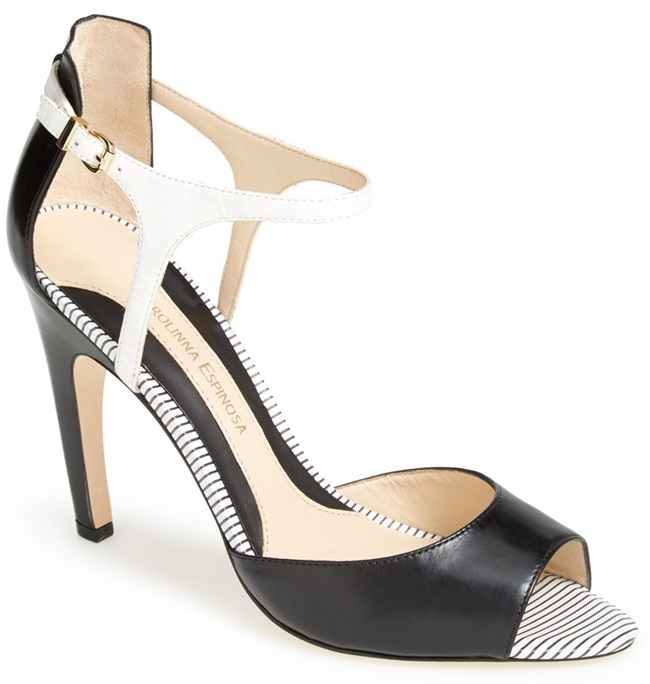 Carolina Espinosa Lauderdale Sandals, $275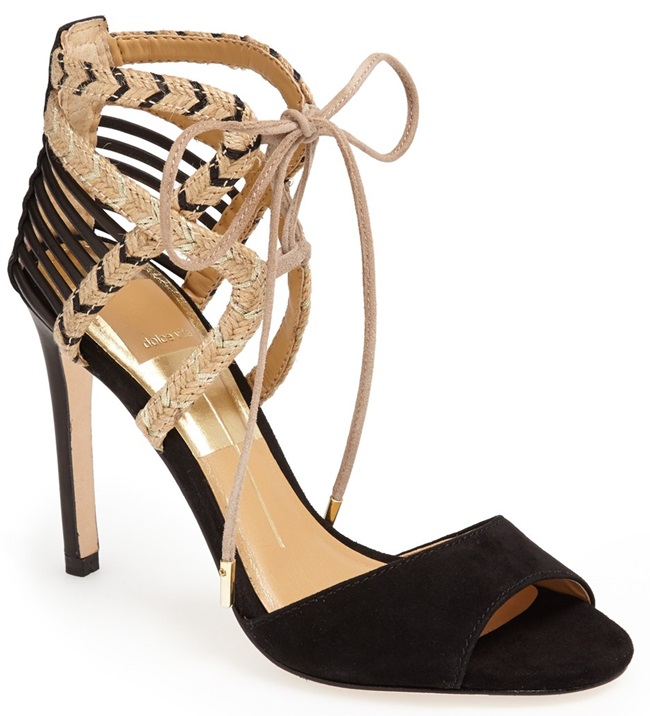 DV by Dolce Vita Hexen Lace Up Sandals, $70 (was $179)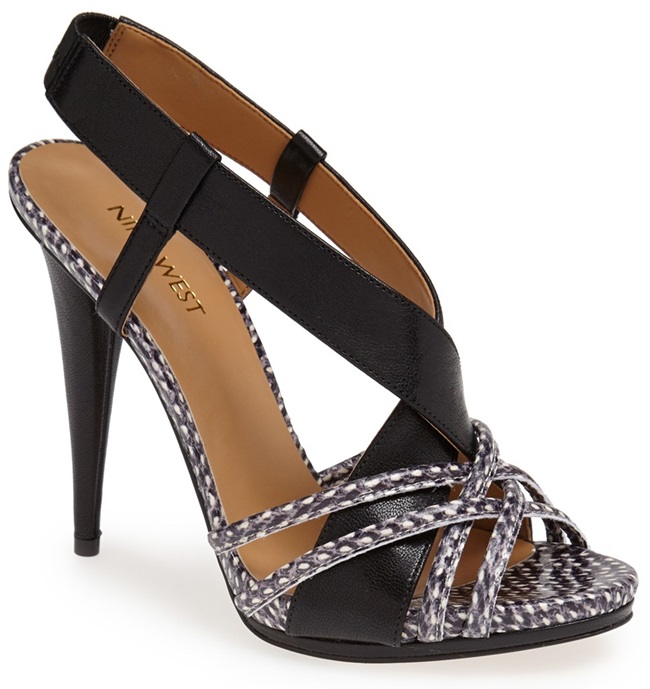 Nine West Allysse Sandals, $70 (was $99)