Have you ever slept with a new pair of shoes just because you love them so much and you're so happy to have finally bought them?
I have. Yes, at one point in my life, I actually slept with my new shoes — and I don't mean sleep on the bed while wearing them. I mean cuddle those fresh pair of kicks and smell the fresh leather. Disgusting probably; but hey, we all have our quirks.
They say nothing can come between a girl and her shoes, and I think that is partially true. At the 2014 ACM Awards last Sunday, Kacey Musgraves was so enamored with her heels that she made sure everybody got a good look at them by displaying them on purpose. With a floor length gown that was as bright as the blue sky, I can understand why she had to. What good are perfectly stunning heels if no one can see them, right? I can totally relate. And I bet you can too once you see her delectable sandals. Check out these pics: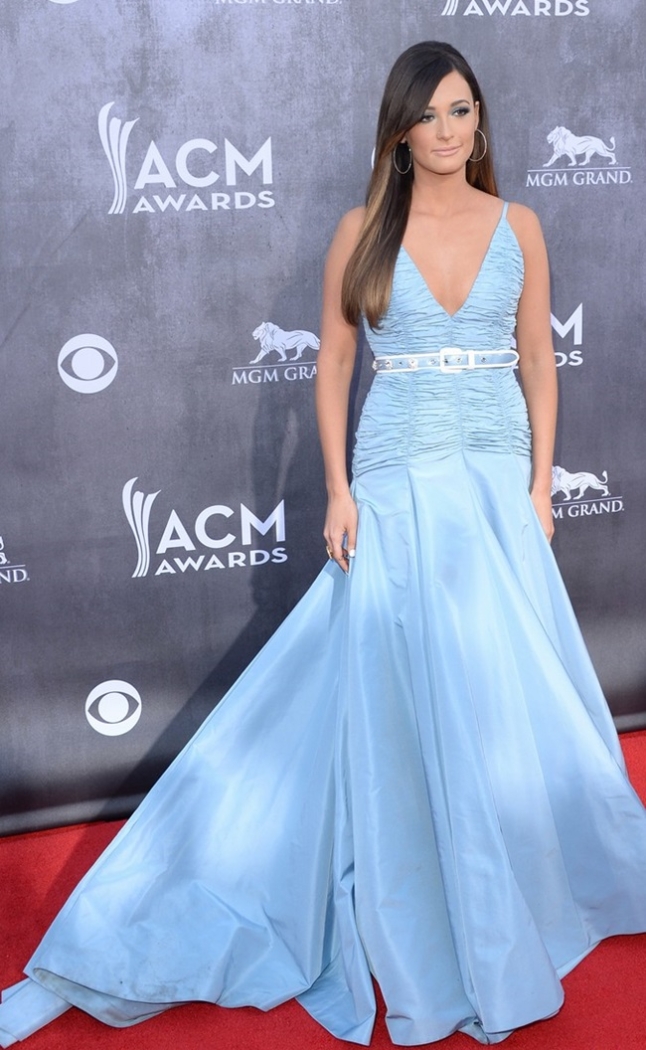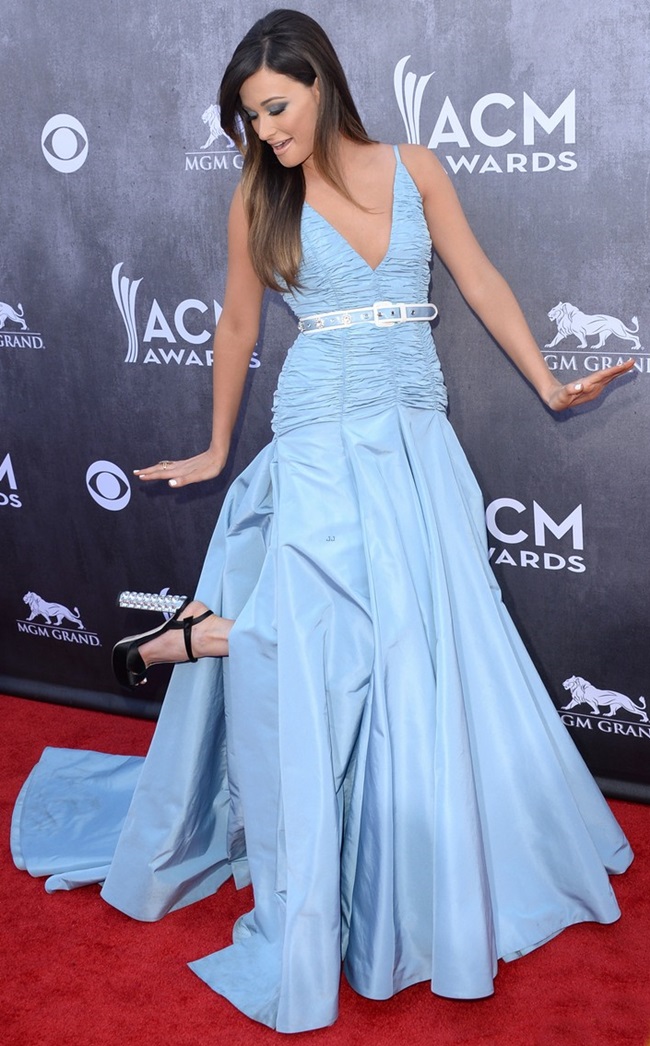 Kacey Musgraves displays her standout heels at the 2014 ACM Awards held in Las Vegas, on April 6, 2014
So what do you think of Kacey's whole outfit?
I'm not a fan of the gown, but the shoes rock. I love the jewel-bedecked heels. They remind me of Cinderella's glass slippers, only, more glam. No word yet on where Kacey got the sandals, but I think they're either from Miu Miu or Prada.
If you want something similar — whether you're off to a black-tie soiree or an more young-at-heart event like prom, I suggest you grab a pair that has the look but is nowhere near as expensive. Check out these BCBGMaxAzria peep toe slingback pumps I found over at Last Call. Seriously, aren't these divine? These also come in satin white if you want the option.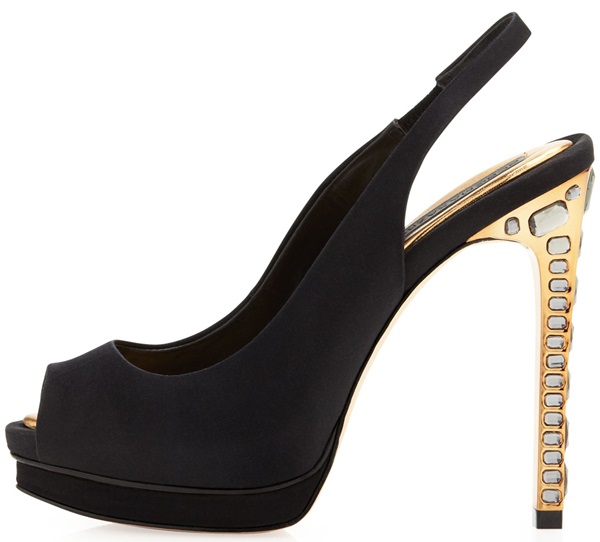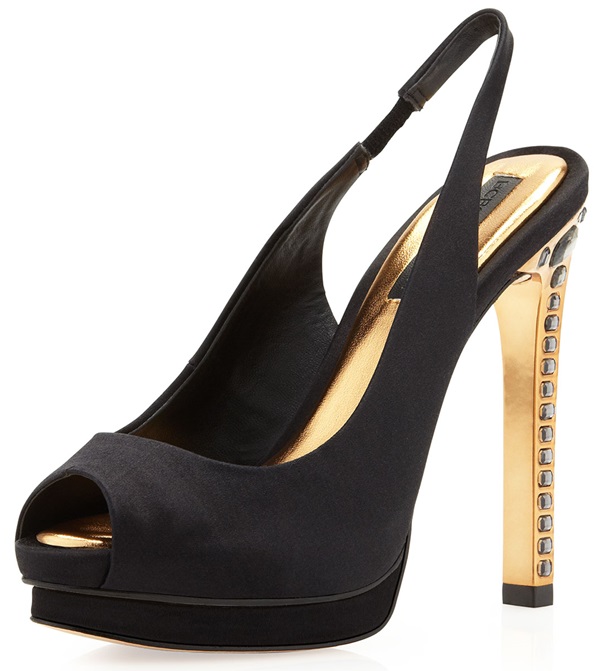 BCBGMaxAzria Ramsey Jeweled Heel Slingback Pumps, $129 (was $250)