Sofia Richie and Justin Bieber emerged from The Doheny Room in West Hollywood on Wednesday night
And it seems like Sofia Richie's burgeoning relationship with the Candian singer is going from strength to strength, with the 22-year-old joining her for her 18th birthday bash in West Hollywood.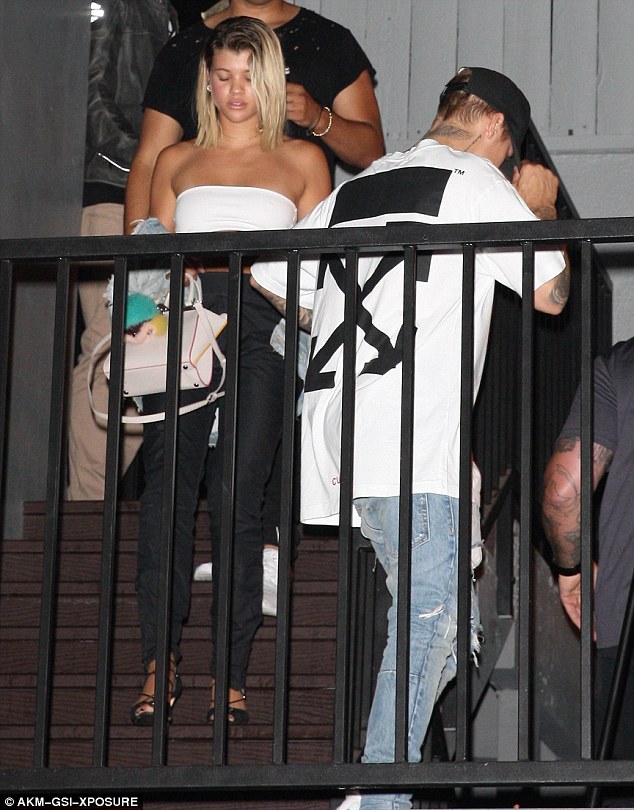 Justin was unusually low key though, with a black baseball cap shading his eyes, as he and his entourage walked in front of Sofia.
Sporting an itsy bitsy crop top, the daughter of Lionel was in celebratory mood as she broke into a few dance moves before getting into her car.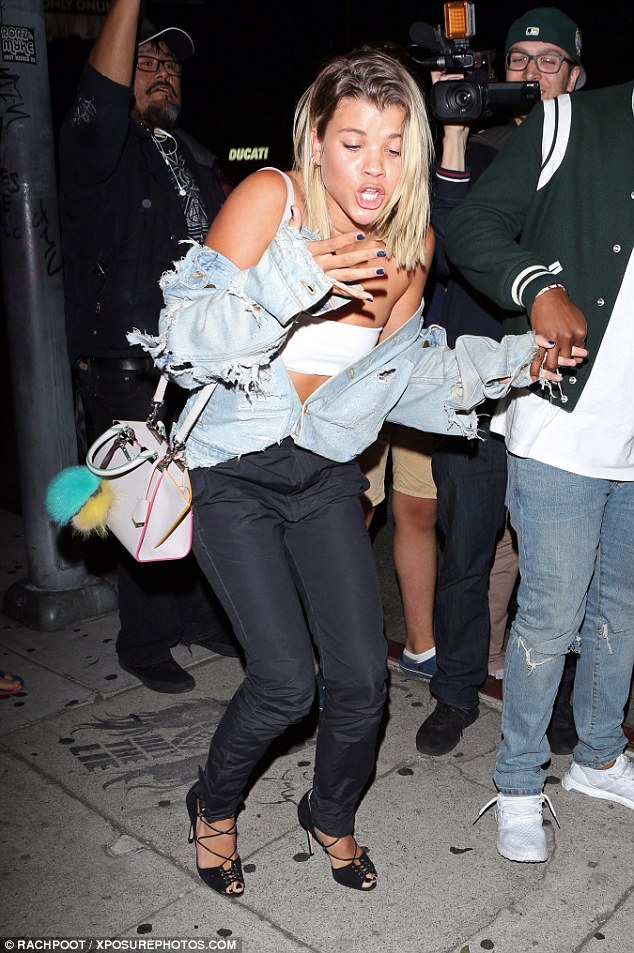 However, she looked a little unsteady on her strappy heels, at one point holding onto a friend's hand as she left the eatery.  
The starlet looked every inch the fashionista in her bandeau top, showing off her flat stomach in the white number.
She wore a faded denim jacket tumbling from her shoulders, toting a chic white handbag in one hand.
They reunited in Los Angeles days after Justin Bieber was spotted partying with stunning British model Bronte Blampied.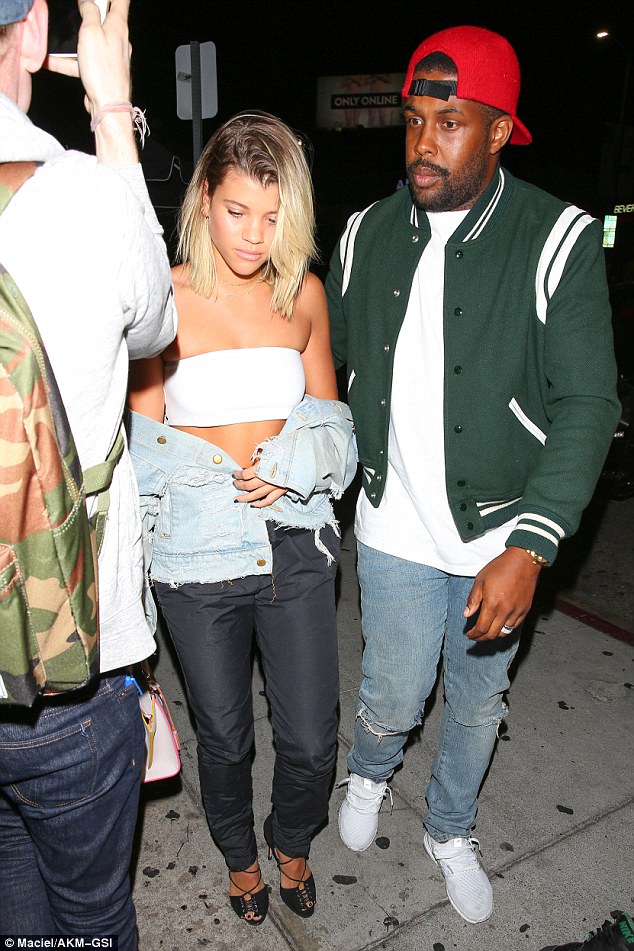 The pop star has just returned to LA after a trip to London, during which he was spotted partying with model Bronte Blampied on several occasions.
It was also added that he has known Sofia for several years and always had an eye on her and waited until she turned 18 to date her.
The night before Sofia also celebrated her birthday, this time at 1OAK nightclub. She was there till 2 am.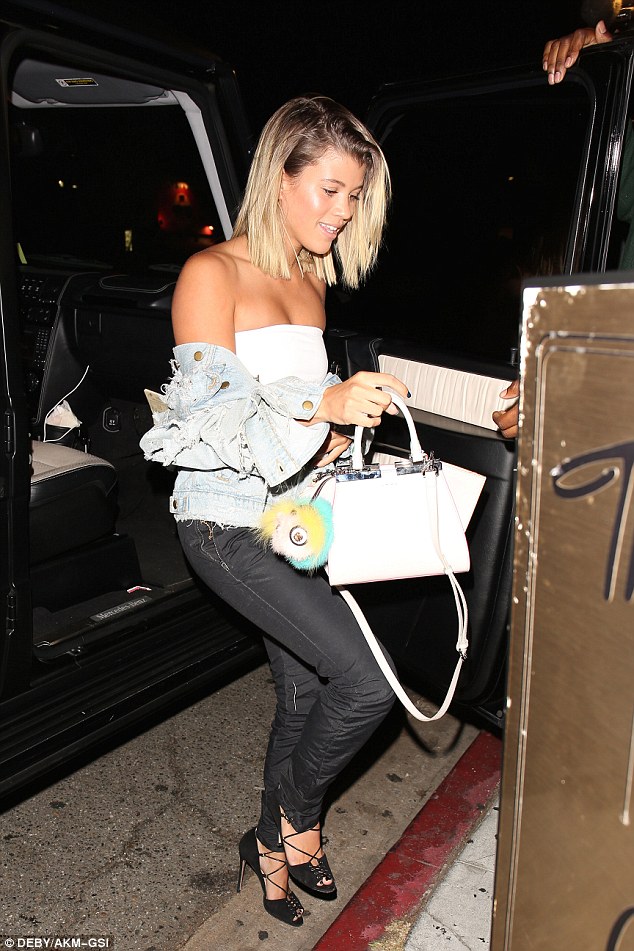 Prior to her extensive celebrations, Sofia spent her actual birthday with boyfriend Bieber.
Sofia previously admitted her father is stricter with her because of her 34-year-old sister Nicole, who Lionel adopted in 1983 with his first wife Brenda Harvey.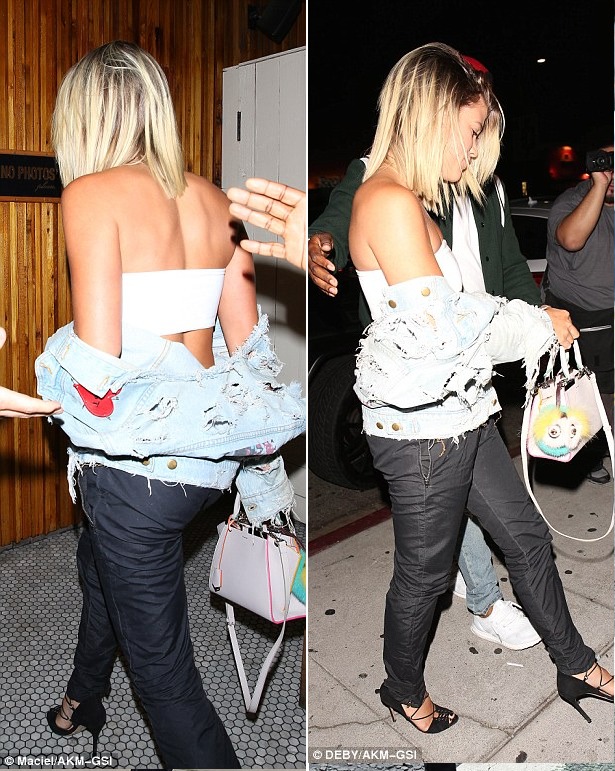 'It's not like I'm doing anything bad, but he went through all that with Nicole, so he'sjust strict to prevent it from happening again.'
Sofia has had to weather a lot of scrutiny since she first went public with the Baby singer in early August.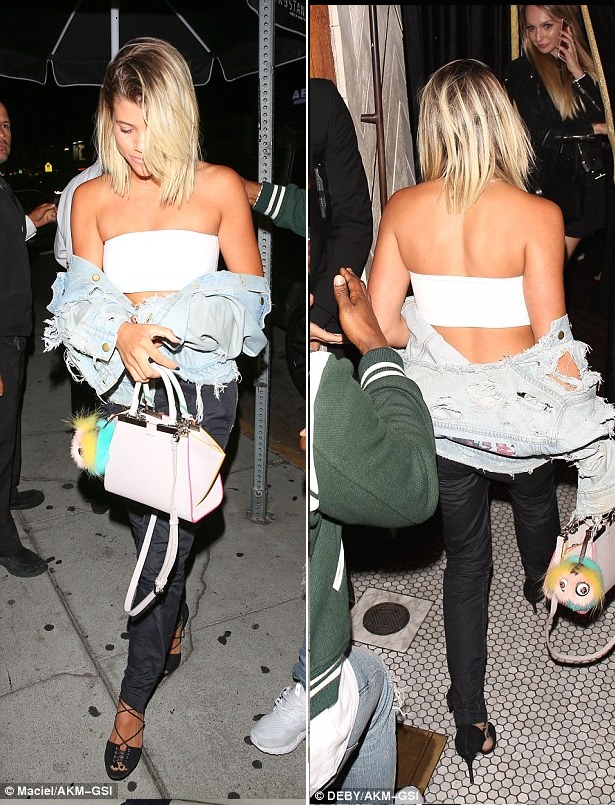 Not only did his fans slam her on Instagram, which threw Justin into a rage, but his ex Selena Gomez criticized Bieber for posting photos on social media with his new love.
This caused a war of words on Instagram between Bieber and Gomez – who split in 2015 after four years of dating.