It looks like 2014 is going to a year of celebrity weddings. Funny man Justin Bartha just got married over the weekend!
The actor may have played a groom that almost didn't make it to his wedding in the monster blockbuster hit The Hangover but he didn't go crazy at his own bachelor's party cause he didn't seem frazzled at his own wedding. Plus, look at how happy Justin Bartha's bride was: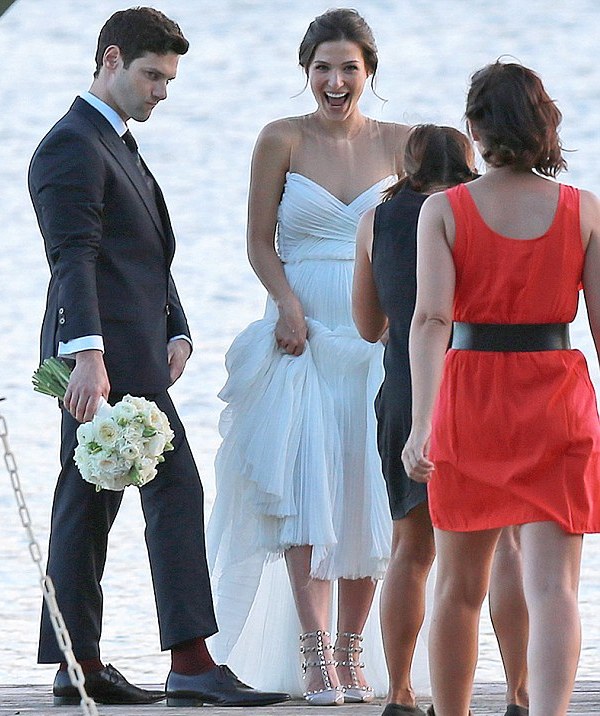 Justin's new wife is Lia Smith, a personal trainer that he started dating last year. The lovely couple wed in Oahu, Hawaii. Lia is originally from Hawaii. According to online reports, there were definitely less than 30 guests in attendance.
The lovely bride wore a beautiful white ballgown and a pair of studded pumps by Valentino.
Do you want to add oomph to an otherwise demure wedding gown? Do match your gorgeous wedding gown with the following equally gorgeous footwear from Valentino: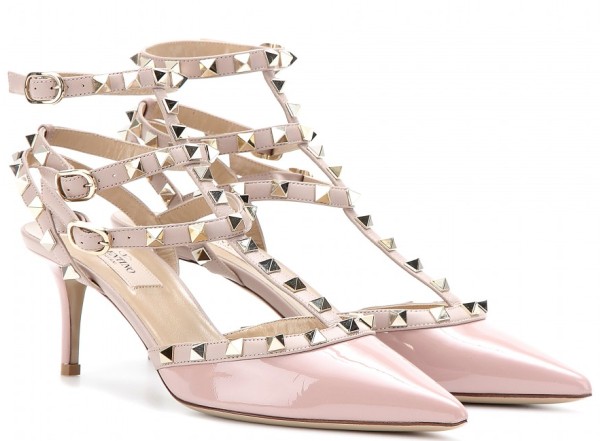 The pumps retail for almost $1000. If you ask us, that's a money worth spending on these pumps. Released a few seasons ago, the shoes are a good combination of classic, clean lines and spunky detailing.