Juliane Hough ran errands in Beverly Hills on March 12 looking like a real celeb.  She had on a short dress in beige cinched in the waist with a belt, and a gray scarf.
What made her look truly beautiful was her studded ballet flats from Valentino.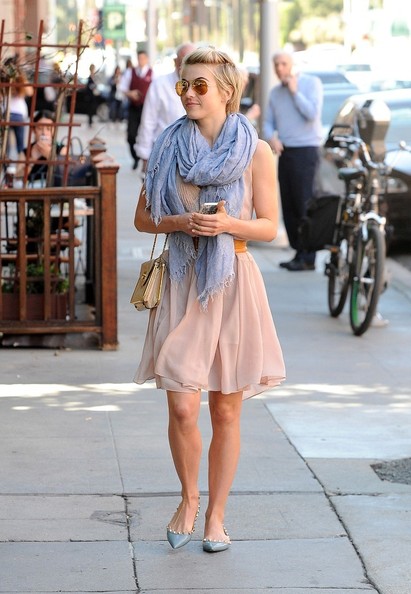 Below, you can find photos of the shoes in a different color: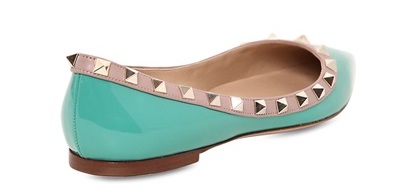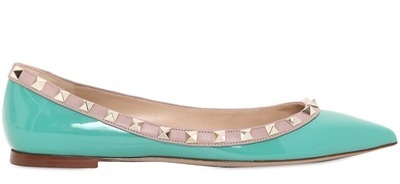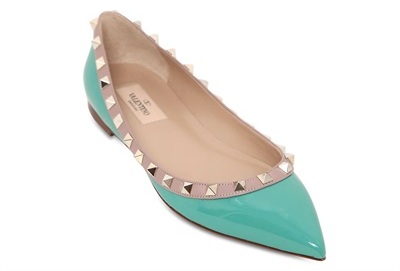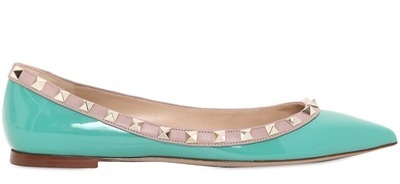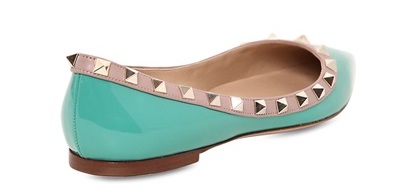 The shoes are made of calfskin leather. The shoes are made entirely of leather, even the lining, the insoles, and the soles are made of leather. Made in Italy with light gold tone metal studs.
The cute celebrity is set to embark on a tour with her brother Derek. The Move Live On Tour will begin on May 28 at the Hartman Arena in Park City, KS.
Julianne Hough is from a family of formally trained dancers. She became very popular because of her work with Dancing with the Stars.