Looks like Julianne Hough's previous collaboration with Sole Society was a success, because the actress is back (with the accessories label) for another round of guilt-free and highly wearable footwear this season.
Julianne launched her latest collection for Sole Society at Nordstrom at The Americana at Brand last week in Glendale, California. For the event, she wore a simple LBD from Theory and finished the outfit with pumps from her new line-up — the "Dar", a pair wrapped in black lace with a silhouette that can only be labeled as sweet n' romantic because of its dainty heart-shaped topline and pointy toes.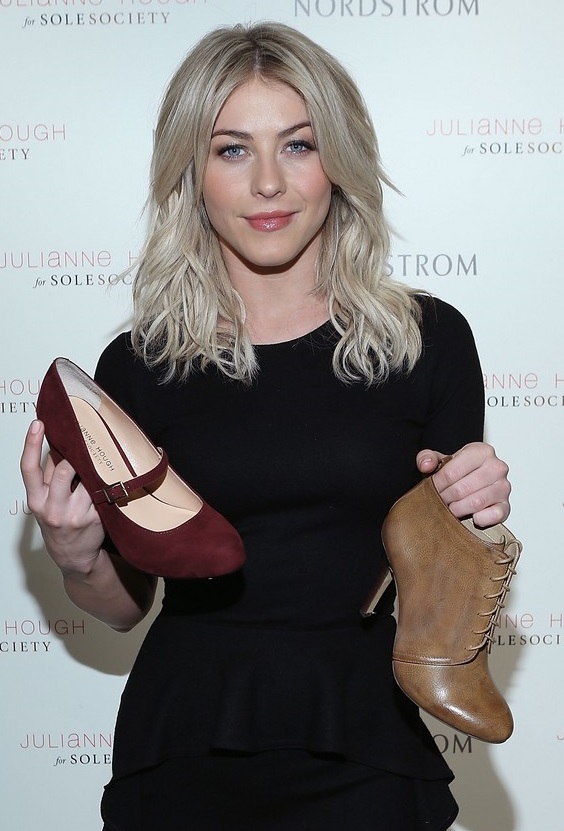 Julianne Hough launches her Sole Society collection at Nordstrom at The Americana at Brand in Glendale, California, December 7, 2013
What do you think of Julianne's outfit? And based on the shoes she's holding in the pictures, what can you say about her new collection?
Actually, you can view all of the styles over at Nordstrom. I can't say I'm head-over-heels crazy about her designs (if she did design them), however, I can appreciate the fact that they are very wearable — AND affordable. Julianne's "Dar" pumps, for example, retail at a super easy $70.
Julianne Hough for Sole Society Dar Lace Pumps, $70
Another style that may be worth considering would be the "Denelle" ankle strap sandals. They come in black, red, and snake print. And what's great about them is they look classy, sexy, and comfortable. With heels that are just about 3.5 inches tall, you can practically walk in them all day.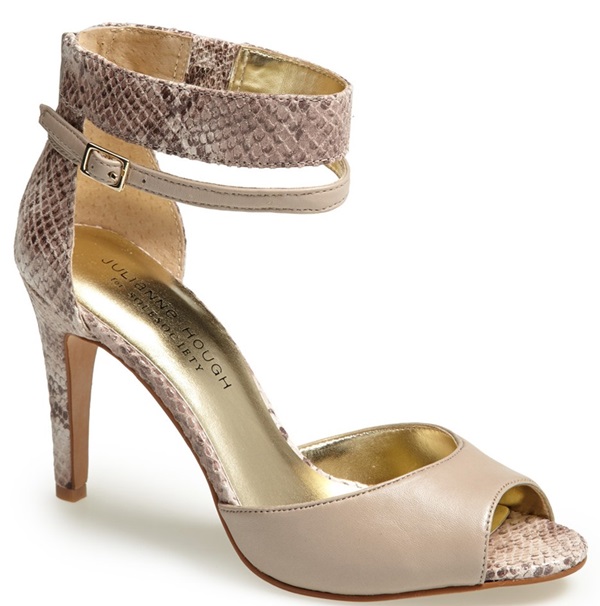 Julianne Hough for Sole Society Denelle Ankle Strap Sandals, $70
The Denelle sandals also retail at an easy $70. If you feel like binging on some shoes, go ahead and buy both the Dar and Denelle. Grabbing the two won't cost you much, just $140 (plus tax, of course), so it's practically guilt-free shopping. Enjoy!