Julianne Hough stepped out makeup-free last January 2 to look at furniture at the Cisco Home Store. For the relaxed day, the actress and dancer also decided to keep things light and easy by wearing a short printed chiffon dress. To keep the things easy, she decided to wear booties.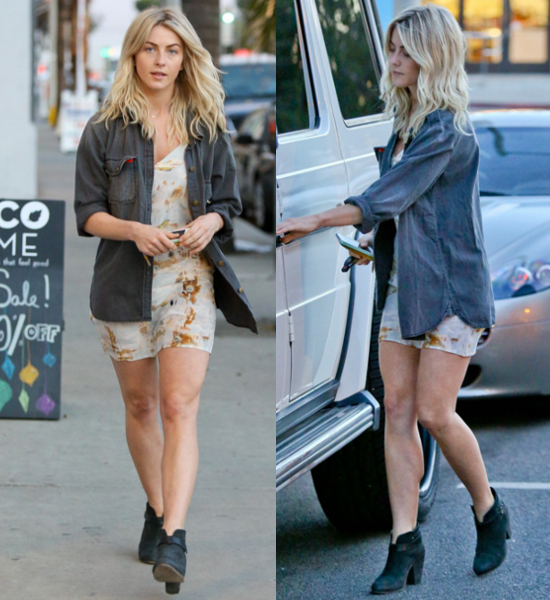 The Rag & Bone Harrow boots have been a fave of celebrities for a few years now. It's because they are very versatile and can be worn with practically any kind of clothing from dresses to shorts.
This is why the shoes are forever in stock at certain online stores.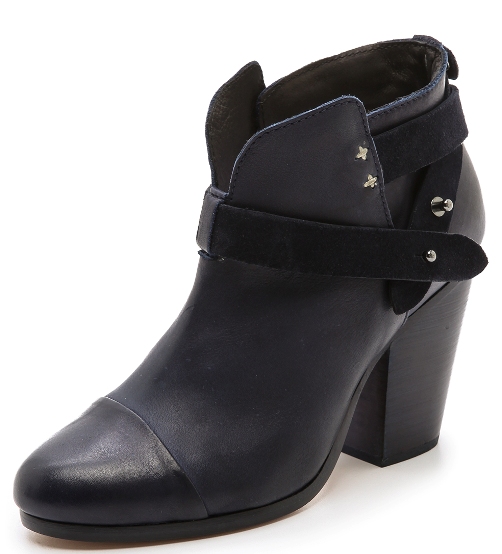 Go on and click on the buy button below to make this very worthy investment. The shoes may not be the cheapest booties you could buy online but if you compute the cost of the shoes to the number of times you end up wearing them (many times for many years, we assure you) the booties would still come out pretty cheap.