If you didn't get enough of red carpet fashion from the 2014 MTV Video Music Awards last Sunday, then the Emmy Awards that took place yesterday must have satiated your appetite for fine gowns and fantastic footwear, yes?
A lot of the ladies who attended the Emmy Awards yesterday caught my eye. One of them is Julia Roberts. The seasoned star, who is already 46 years old, arrived at the event in a rather girly ensemble that I didn't quite expect to see from her.
Julia wore an exquisitely beaded blue-green dress from Elie Saab that was fashioned with a layered and flared skirt. It was the kind of dress you would normally find on a much younger celebrity. Not surprisingly, Julia pulled it off with no issues. In fact, she looked great in the number, as it did a great job of displaying her best assets — those mile-long legs. She teamed the dress with Wilfredo Rosado earrings and simple black peep toe pumps from Christian Louboutin.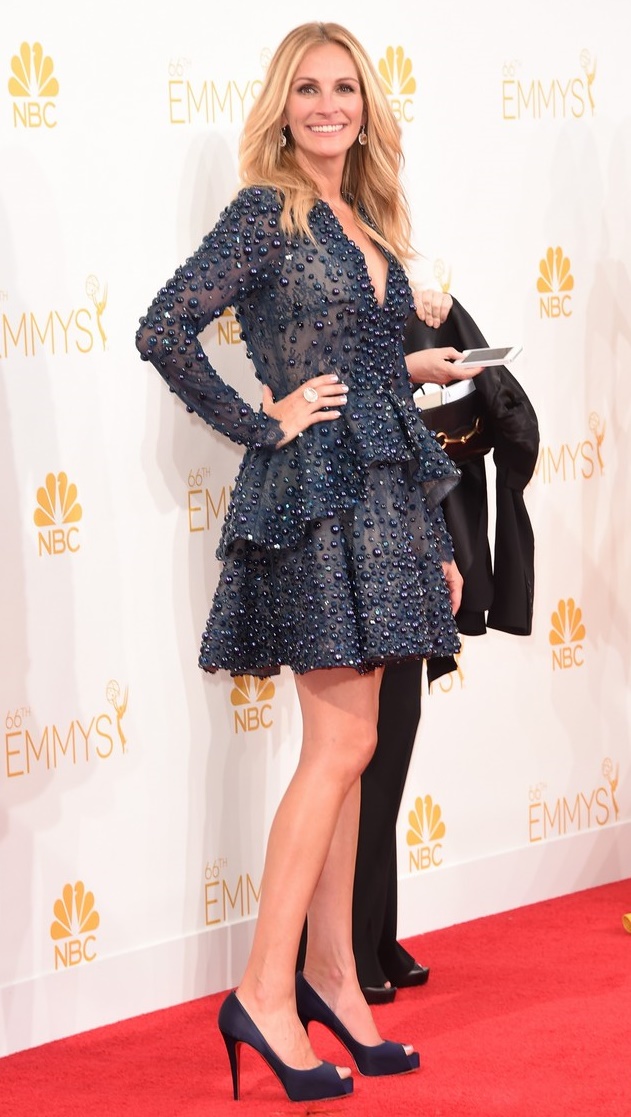 Julia Roberts puts her legs on full display in a gorgeously beaded Elie Saab Couture dress as she arrives at the 2014 Emmy Awards held at the Nokia Theater in Los Angeles on August 25, 2014
How do you like Julia's latest red carpet style? Do you approve? Be honest. She looks good from head to toe. Would you agree?
Had she chosen a bright color for the dress, this look wouldn't have worked. But with the blue-green hue, it's simply perfect for her age. The silhouette may be a little young, but the long sleeves, mature neckline, and classic beadwork made up for it.
If you were 46 years old, would you wear Julia's outfit?
By the way, while I don't have the official info on Julia's Louboutin pumps yet, my hunch is they could either be the "Very Prive" or the "Vendome". Both feature the same peep-toe silhouette, towering 120-mm-tall heels (that's almost 5 inches tall), and inch-thick platforms. Below is a look at the two: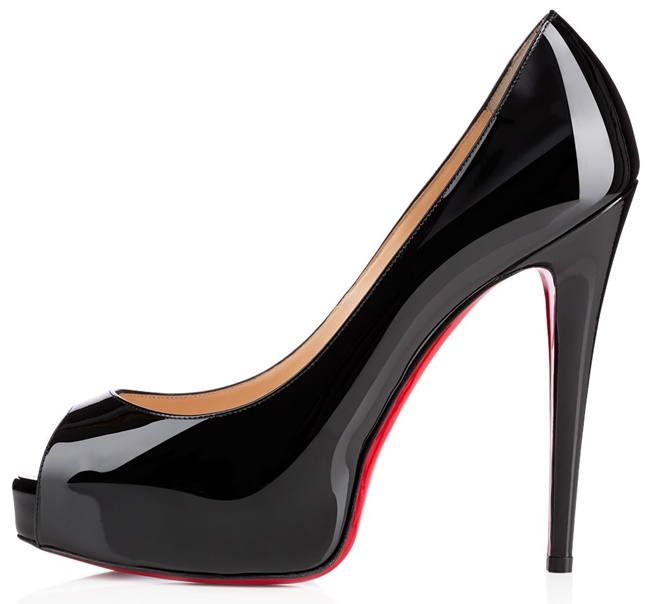 Christian Louboutin Vendome Peep Toe Pumps, $845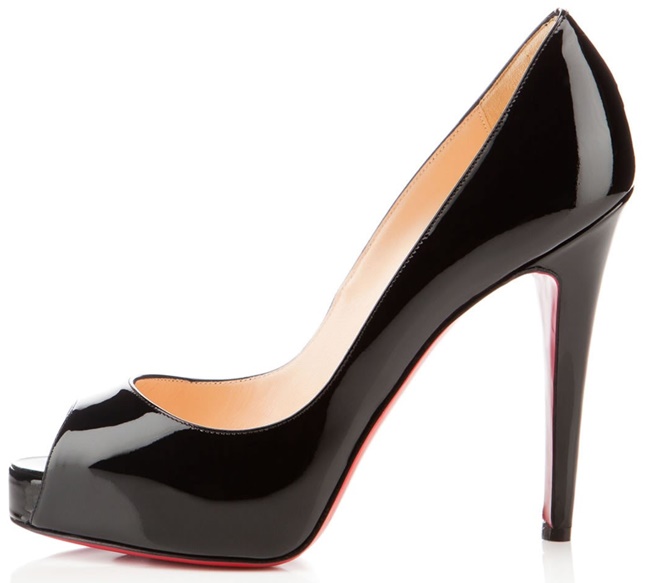 Christian Louboutin Very Prive Peep Toe Pumps, $845
Which style do you think did she wear to the Emmys?
Whichever style she wore, one thing is for sure, her shoes are expensive. Both the Very Prive and the Vendome will set you back a hefty $845. So if you want to steal Julia's Emmy outfit for much less, here's my take on it. I made it a point to pick out a dress that's more wearable and versatile. Check out the LABEL by Five Twelve frock below. It retails at an easy $69: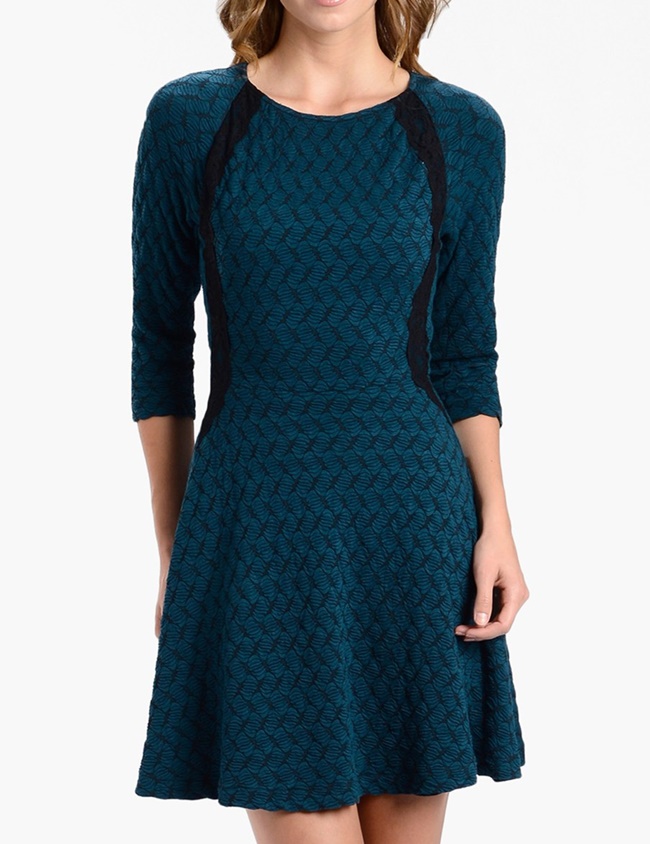 LABEL by Five Twelve Lace Trim Jacquard Dress, $69
Once you have the dress in order, cap it off with a pair of classic peep toe pumps, like these babies from Enzo Angiolini called the "Demario". These shoes feature 3.75 inch tall heels and platforms of about 0.75 inches thick. If you do the math, you'll be walking in a very comfortable height of 3 inches. Pair the combo with statement earrings and you're all set!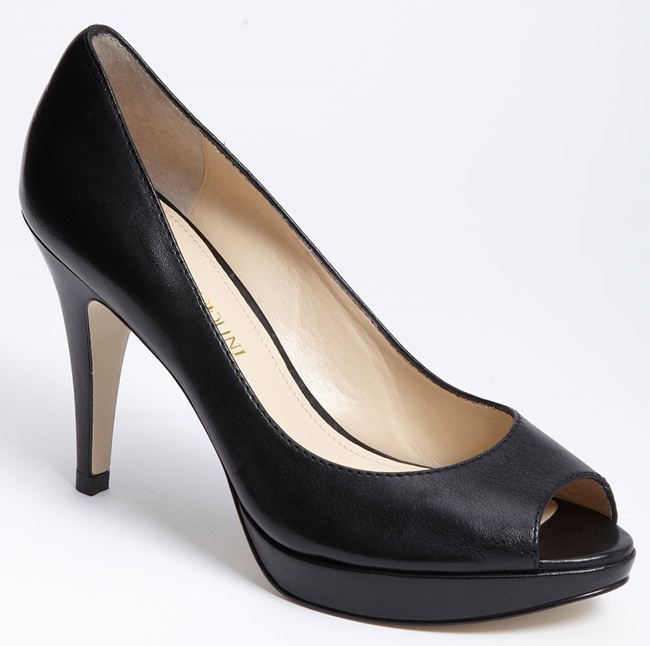 Enzo Angiolini Demario Pumps, $45 (was $90)
If you wish to steal her style