In case you haven't noticed, Jessica Simpson has trimmed down her figure even further, almost reaching her former Dukes of Hazzards size. You know, that movie she was in back 2005, wherein all she wore were a pair of super skimpy daisy dukes and a skintight tank top, remember that?
Yes, the singer turned entrepreneur is certainly back in shape. And for her husband's 35th birthday celebration, which was held at a residence in Beverly Hills last Sunday, Jess made sure to flaunt her curves in a sexy black keyhole-detailed swimsuit, which she wore underneath a very sheer skirt.
I'm not sure why she decked herself in such an outfit, but my guess is there was probably a pool party involved. In any case, it was pretty clear to see that Jessica's body looked very slim. She teamed her, er, outfit (if you can call it that), with a black purse, black sunnies, and a pair of chunky black t-strap sandals from her very own fashion line, Jessica Simpson Collection.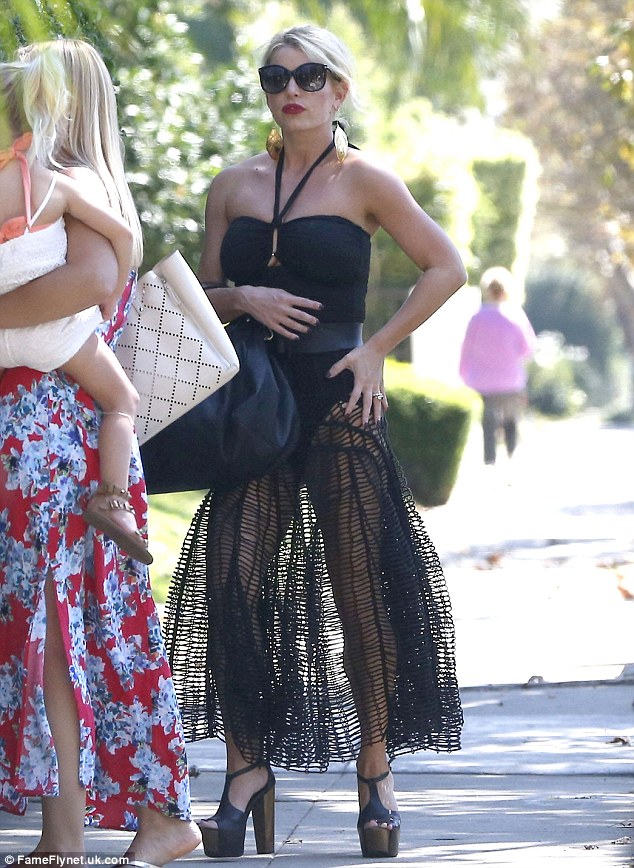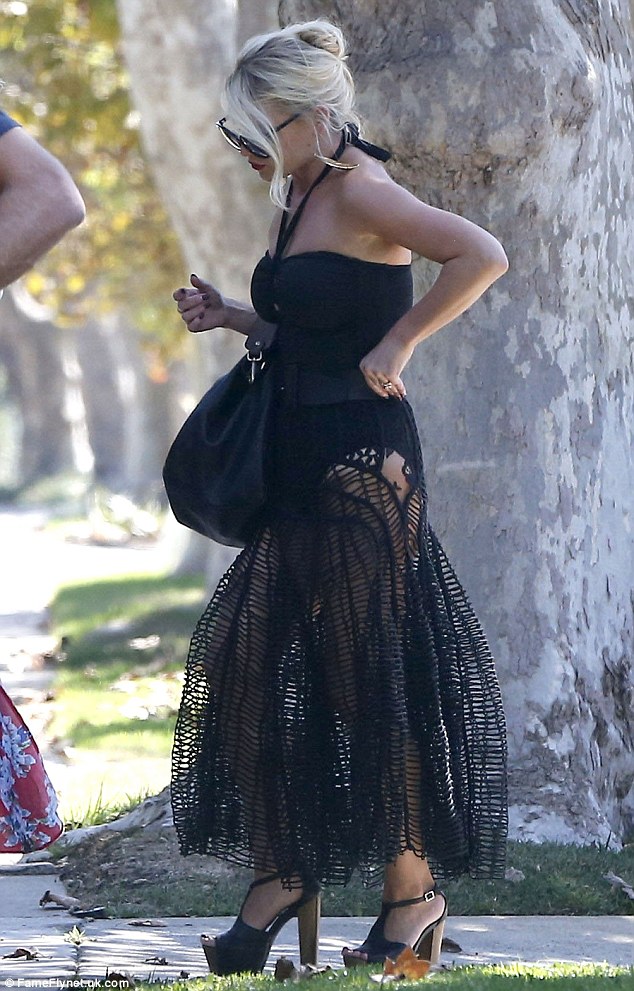 Jessica Simpson flaunts her fabulous figure in a black bathing suit and a sheer skirt while at her husband's birthday party in Beverly Hills, September 14, 2014
You have to admit, the woman looks fit. I think she's never looked better, to be honest. Unfortunately, I don't like her outfit. I think she could have done better. Would you agree?
With that said, I thought I'd talk about her platform sandals. If you're a shoe-holic, then you'd know that Jessica's heels are the "Dany", one of the bestselling styles from her shoe line. The Dany feature 2-inch-thick platforms and 5.25-inch-tall heels. If you do the math, that's a fairly comfortable pair of shoes to walk in. The Dany sandals have been reissued countless times, although I believe their popularity has waned due to the influx of more ladylike (read: less chunky) footwear.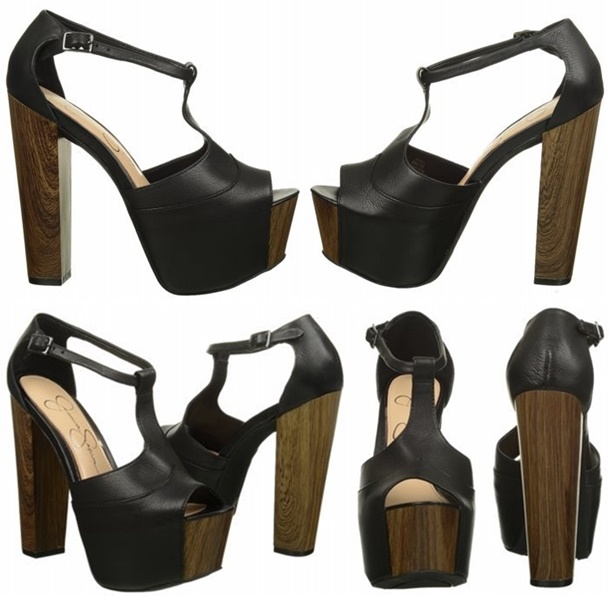 Jessica Simpson Dany Platform Sandals, $110
If you want the Dany, you can score a pair over at Amazon. They now come in different materials and colors, such as lasercut leather, lace, embroidered fabric, and suede. Below are a few examples. A lot of the variants are on sale so be sure to check them out: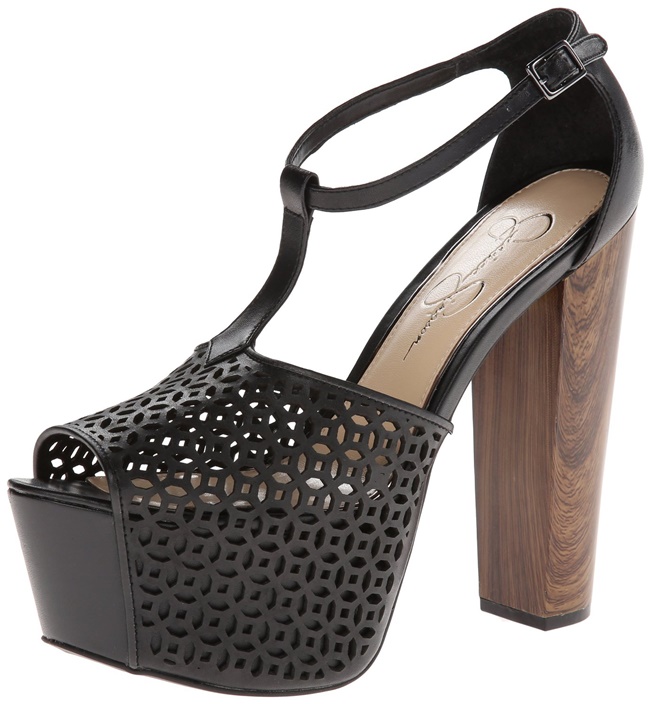 Jessica Simpson Dany Sandals in Lasercut Leather, $100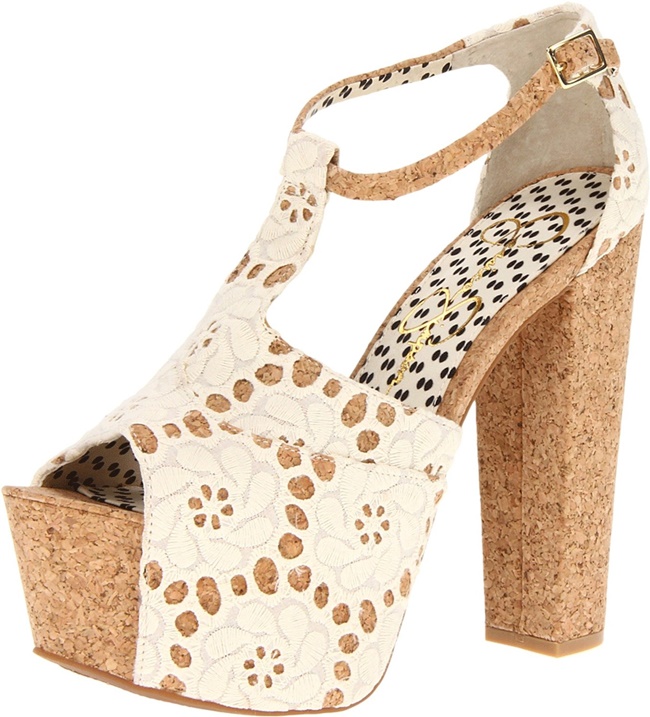 Jessica Simpson Dany Sandals in Cork Lace, $43 (was $98)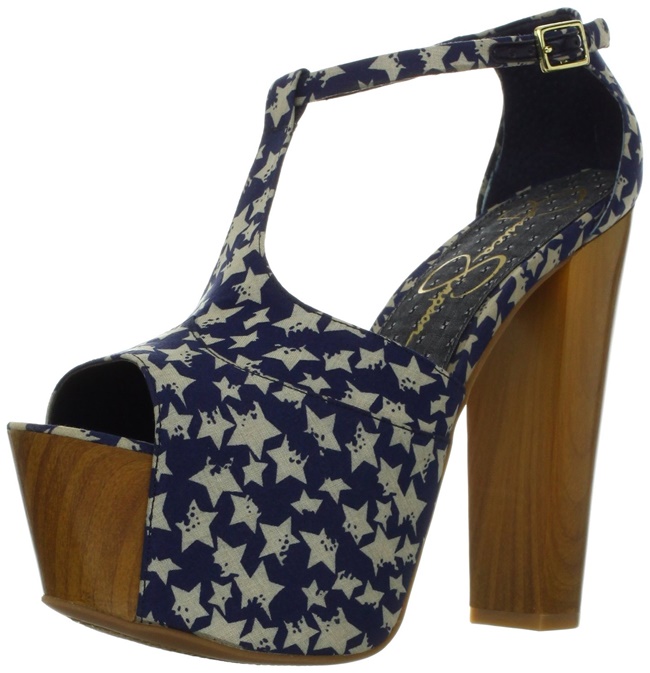 Jessica Simpson Dany Sandals in Star Print, $55 (was $98)