More than seeing celebrities fail or falter, we love seeing them succeed and have the best times of their lives. Take the case of Jessica Simpson, when she gained a lot of weight during her first pregnancy, we were surprised she had allowed herself to gain so much weight, but we understood. But we're not going to be gigantic hypocrites, we admit deep inside we cheered her on when she decided to lose weight after giving birth.
It's just that we remembered her when she was younger and super fit.
So now, we have to say– we applaud Jessica Simpson for deciding to work on maintaining a healthier weight during her second pregnancy.
Now Jessica looks healthy and happy and ready to get married! The singer, fashion designer, and weight watchers spokesperson is set to marry her fiance Eric Johnson sometime this year.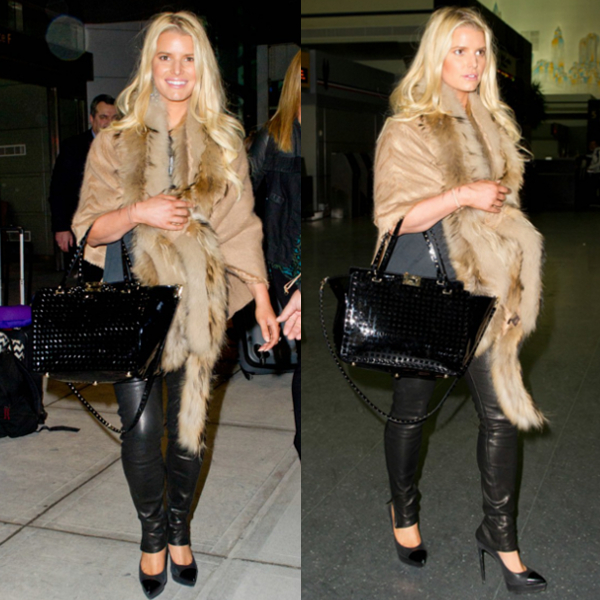 Not only is Jessica looking fit and lovely at this time, she still a fierce fashionista too.
Loving Jessica's traveling look? You can totally copy her outfit with the following platform pumps from Luichiny: