Way to go, Jessica!
Whenever we see celebrities winning the battle against the bulge, we want to do cartwheels. Yes, all women should be proud of their bodies. And every shape and size should be celebrated. But, when we know a celebrity is really putting in the effort to lose weight because it's what he/she wants, we really are happy when they succeed.
Look at Jessica. For years she has tried to lose the excess pounds. Now, with 2 kids, the actress has gotten her strong and fit physique back. She should serve as an inspiration to everyone.
Look at how lovely Jessica looked at the White House Correspondents' Dinner: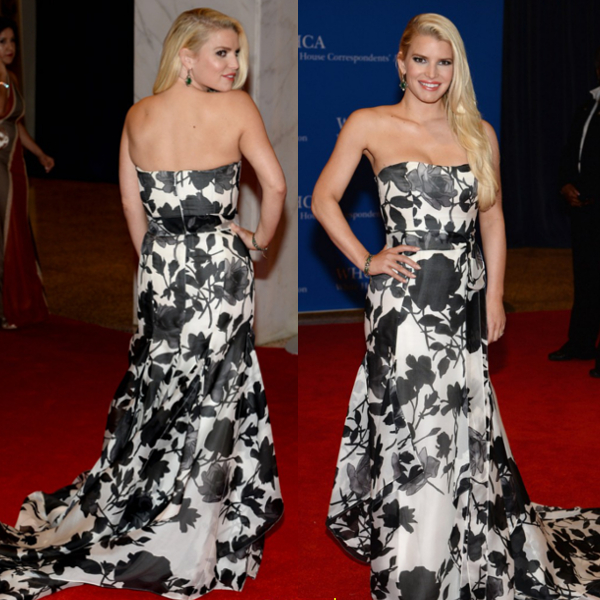 Earlier that day when Jessica Simpson arrived at the airport, she showed off her toned legs. She was wearing a loose top and a pair of shorts and she really looked fit and healthy.
Jessica had on a pair of black pups that made her legs look longer. We have featured the same pumps before but we can't seem to find them anymorem
We did find the following cap toe pumps from Jessica Simpson's shoe line: