Jessica Biel has been sporting super casual looks lately. It seems being married has made the actress prefer a more laid-back style. Each time she runs an errand or heads to a meeting, she's seen wearing extremely casual clothing. Never mind that some of the outfits look a little unflattering.
What's interesting to note, though, is that along with these casual looks are a pair of sneakers she's been teaming them with day in and day out. The sporty kicks are nothing fancy, but I'm guessing they're probably insanely comfortable because she likes to wear them with almost anything, whether it's a shirtdress or a pair of ripped jeans.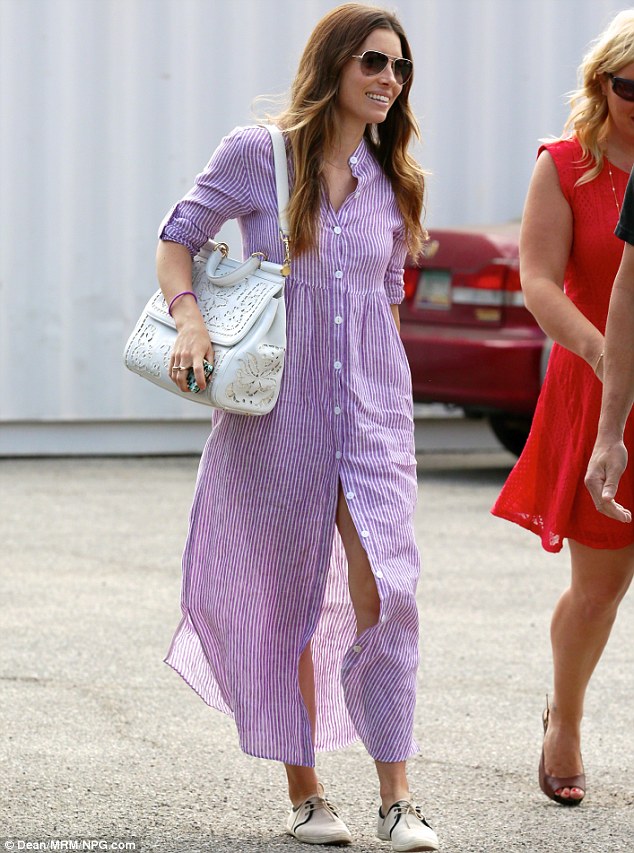 Jessica Biel heads to a studio in Los Angeles while decked in along shirtdress and cream-colored woven lace-up sneakers, July 15, 2014
Jessica Biel, out and about in Monreal, Canada, with her family on July 24, 2014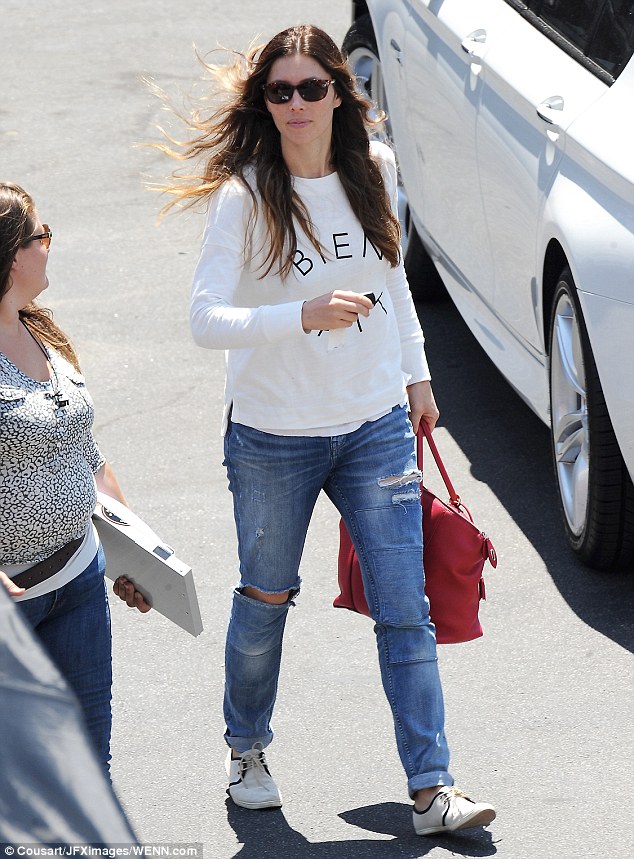 Jessica Biel heads to the set of New Girl in Los Angeles to film some scenes, August 5, 2014
How do you like Jessica's laid-back style? Better yet, what are your thoughts on her sneakers? Fancy grabbing a pair for yourself?
Jessica's favorite shoes of the moment are these Soludos lace-up sneakers. They're crafted from off-white woven textile (probobly canvas) and trimmed with black fabric all around. The soles on these shoes are relatively thin, so they're quite flexible, which basically explains why they're comfortable too.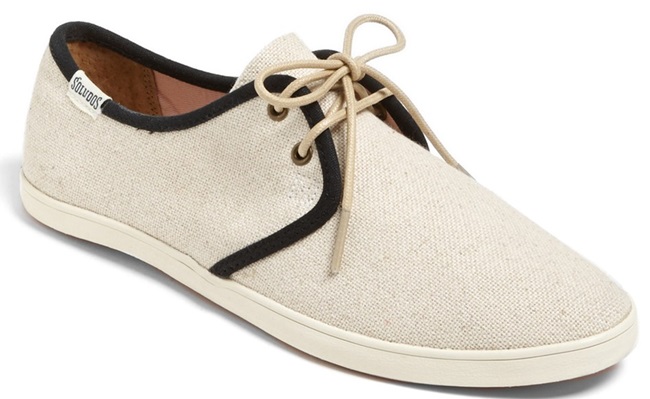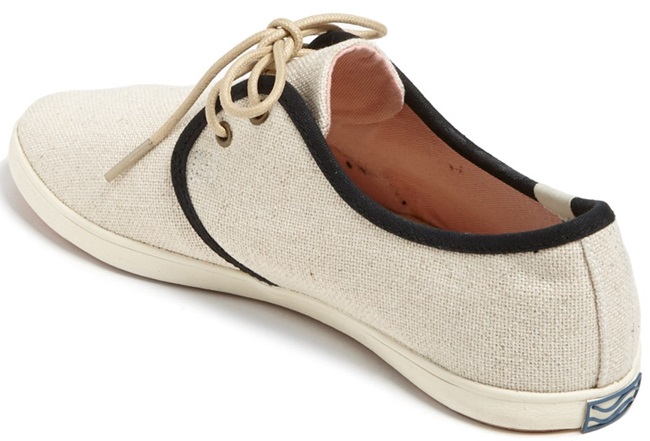 Soludos Woven Lace-Up Sneakers in Sand, $55
The design is very straightforward, some may even find it boring. However, classic styles are always easier to wear. Hence, I can understand why Mrs. Timberlake is quite fond of them. You can easily find these shoes online if you want a pair. Another variant in black/cream is also available if you want the option. Both retail at an easy $55:

Soludos Woven Lace-Up Sneakers in Black,$55