I recently had a conversation with my teenage sisters about Jessica Alba, and the siblings revealed that they cannot relate to the actress because she's a "dinosaur".
Oookey. I guess that means I am too, right?
Then again, it really doesn't matter. I admire the actress. She always looks chic even when she's on mommy duty— something I personally would like to emulate. On the red carpet, Jessica never disappoints either. She always looks fabulous.
A case in point would be the outfit she wore to the 2014 MTV Movie Awards last Sunday. The brunette hottie slipped into simple separates that showed off some skin — a simple bandeau that exposed her toned tummy, and a high waist neon yellow skirt from Kenzo that was crisp and cut to flatter. She punctuated the look with a woven clutch from Narciso Rodriguez and a pair of stunning statement heels that were very hard to ignore. They were your classic pointy pumps, except, done in the most exquisite woven material. Check out Jessica and her shoes below: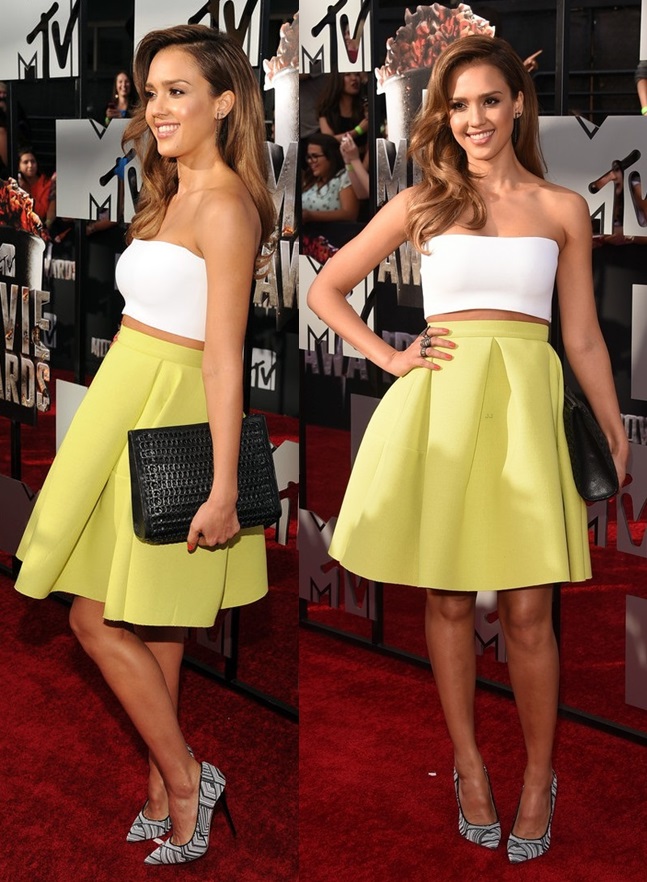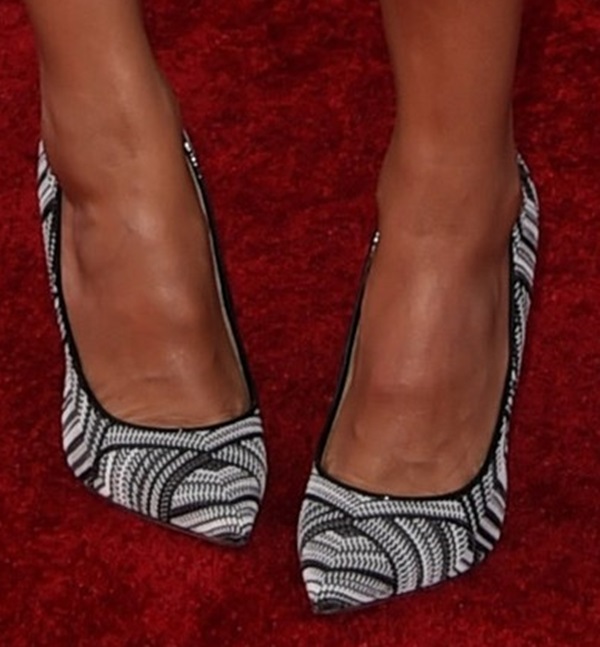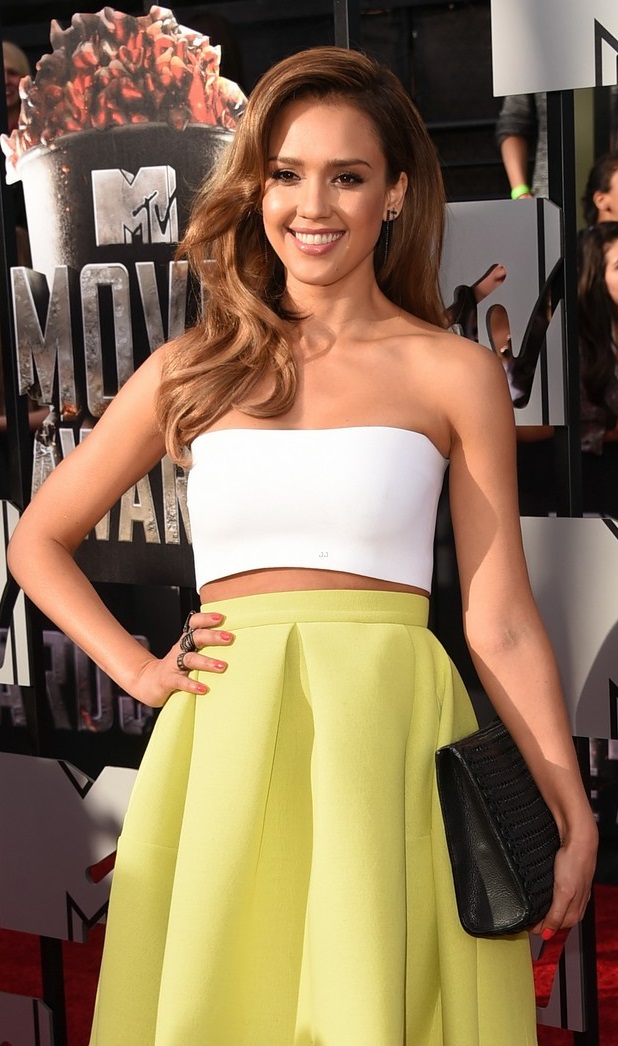 Jessica Alba attends the 2014 MTV Movie Awards in a pair of woven leather heels, April 13, 2014
She looks fantastic, doesn't she? And those pumps look just as awesome. Would you agree?
I personally think they're stunning. And the fact that they're in black and white makes them even more so. I did my research and found out that Jessica's pumps are from Jimmy Choo. They're the classic "Abel" done in a not-so-classic way. The uppers on these heels are crafted from woven fabric, while piping around the edges give them a more polished effect. These pumps sit on 4-inch tall stilettos so they'll give you that much needed lift, as well as elongate your legs.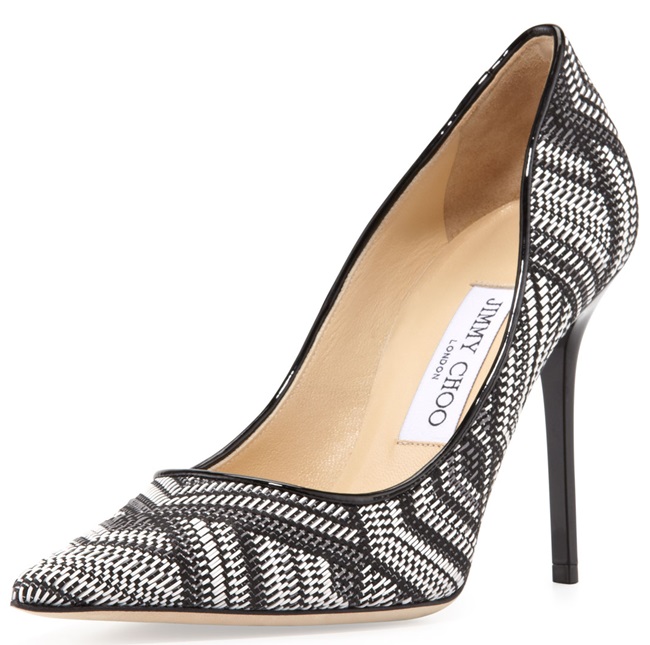 Jimmy Choo Abel Woven Pointy Toe Pumps, $595
If you fancy Jessica's footwear here, you can score yourself a pair over at Neiman Marcus. Grabbing one will set you back $595.
Yes, these shoes are pricey. After all, they are from Jimmy Choo so there is a premium attached. Luckily, you may not have to spend that much if you're open to the idea of grabbing a similar style instead. Check out these treasures I found today. These Jeffrey Campbell Darling pumps are your best bet if you want cheaper alternatives. They're just as pointy, they're crafted from woven leather, and they feature sky-high 4.75 inch heels. The best part is the price. These shoes will only cost you an affordable $135. I say they're worth keeping. Would you?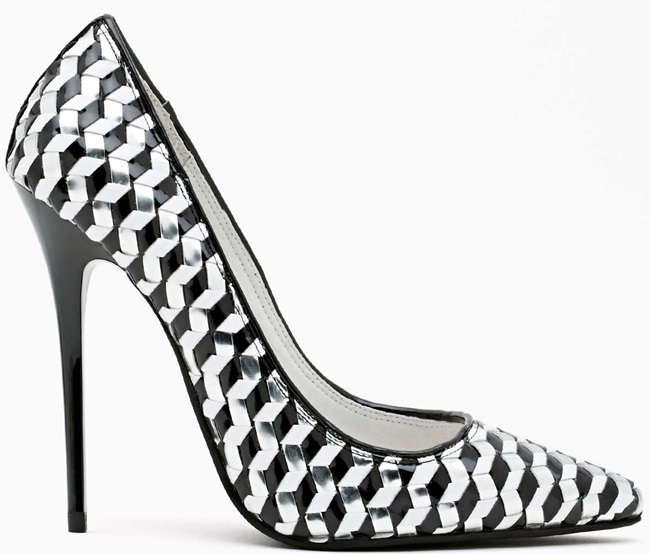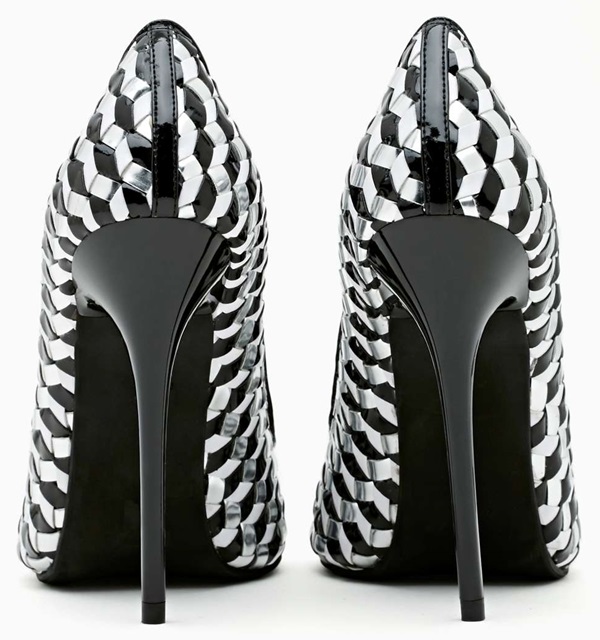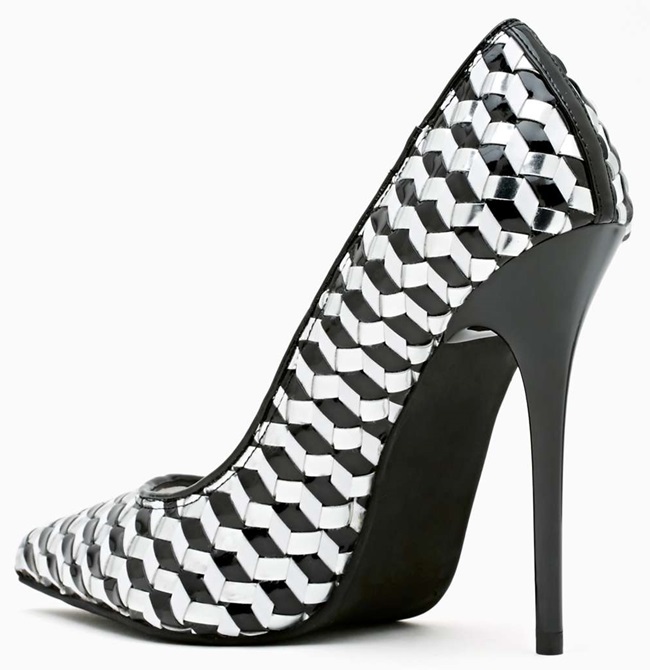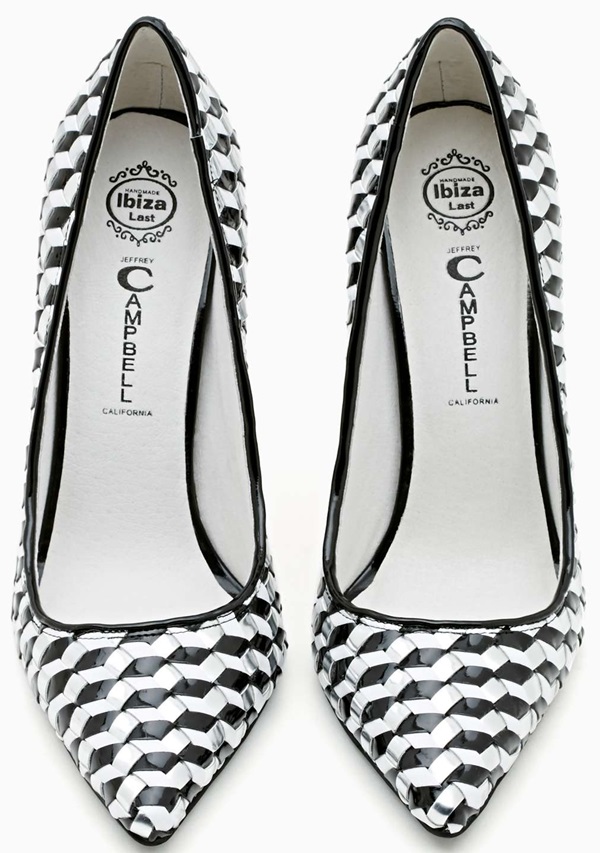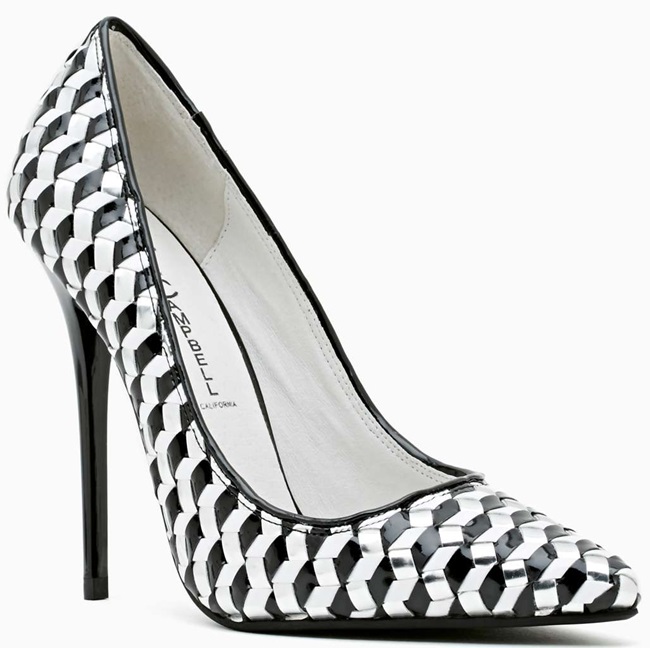 Jeffrey Campbell Darling Woven Leather Pumps, $135