It's officially summer and with it comes a slew of people in white-washed outfits. Jessica Alba is no different. The actress was spotted sporting an all-white ensemble while heading to a wedding in Beverly Hills last Friday.
For the occasion, Jess wore a white high-waist midi dress and topped the piece with a white jacket. Capping off her attire were a gold necklace and some fancy lace-up sandals in blush pink. The dress wasn't exactly the most flattering of pieces, but with the heels, she managed to make it work: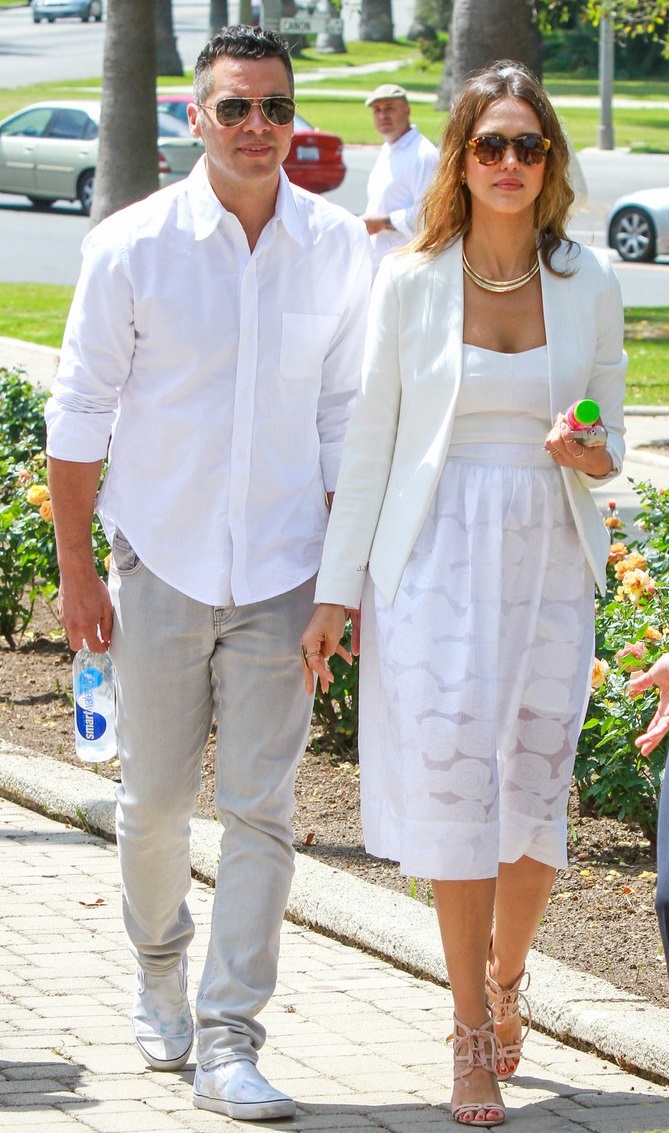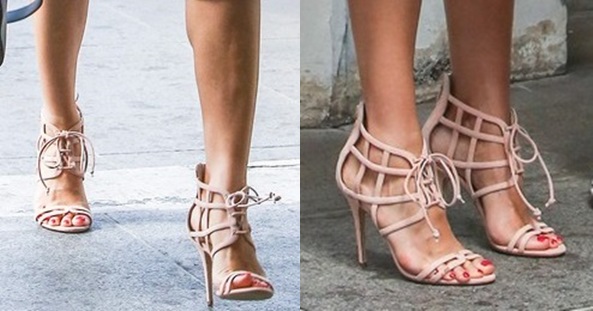 Jessica Alba wears blush pink lace-up sandals with her all-white ensemble while attending a wedding in Beverly Hills, on June 27, 2014
So do you approve of Jessica's all-white summer style?
I like how she finished the outfit with shoes that aren't white. Doing so would have been overkill. Now speaking of the sandals, those are gorgeous. Would you agree?
I tried locating them online but couldn't find any info as of the moment. I like how feminine and dainty they look. If you fancy them just as much, you can try these cutout sandals from Ivanka Trump instead. These aren't as strappy, but I have no doubt they're just as flattering. Use them with your white outfits this summer to look amazing.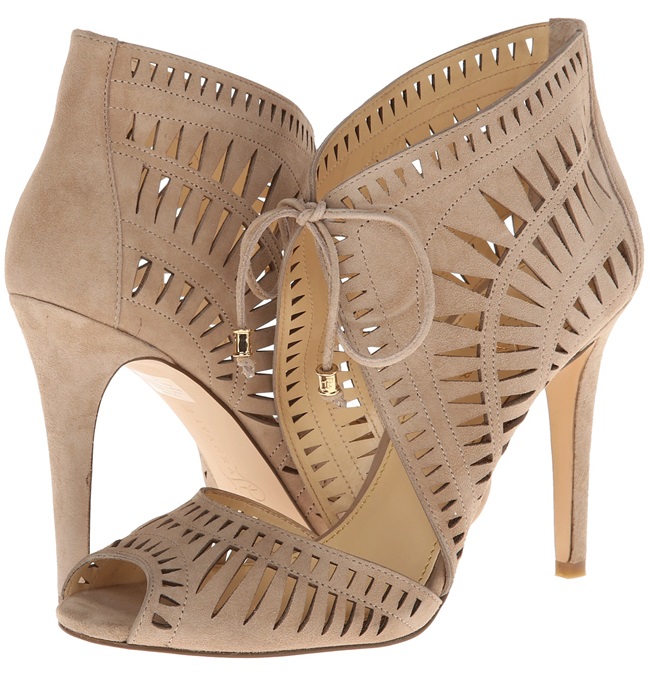 Ivank Trump Delfino Sandals, $150