Jessica Alba should get a medal for always looking effortlessly stylish even when she's doing mommy errands. She has mastered the art of looking fabulous while on (mommy) duty, hands down.
A case in point would be the outfit the actress wore while she and her pretty daughter, Honor, were out and about in Beverly Hills last week. For the activity, Jessica kept it cool and comfy by wearing a simple denim jumpsuit. To keep the look interesting, she finished the onesie with standout extras — a white handbag, some gorgeous baubles (statement necklace and rings), and a pair of sleek metallic flat sandals. Overall, the effect was casual yet sophisticated.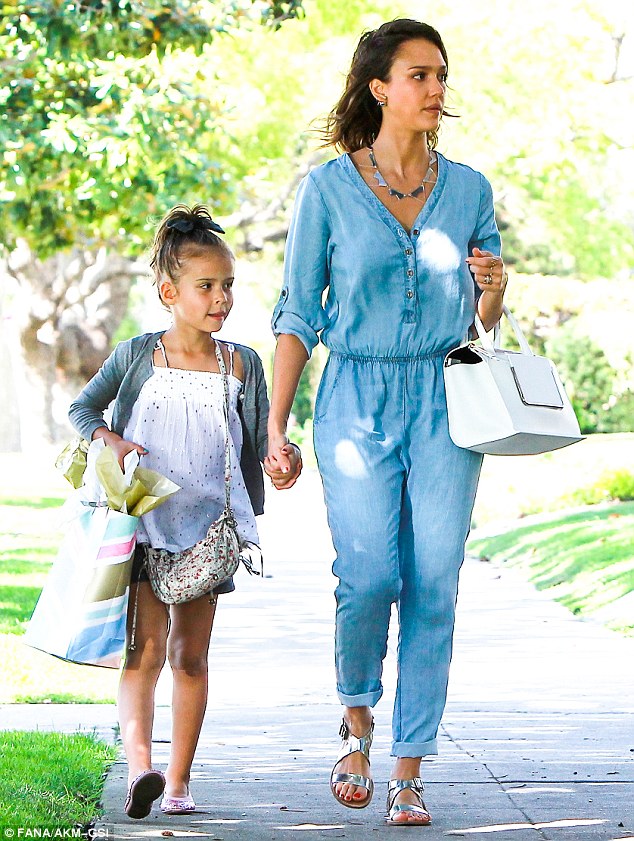 Jessica Alba runs errands with her daughter, Honor, in Beverly Hills, March 15, 2014
Don't you just love how effortlessly chic she looks? I, for one, am dying to steal the outfit. What about you?
Jessica's denim (or is that chambray?) jumpsuit is from Sam & Lavi. I think you can score the piece over at Amazon for a little over $100.
I have yet to find out where she got her purse. However, if your goal is to steal the look, you can easily do so with any classic white handbag. The same goes for the jewelry too.
As for her sleek silver sandals, those are from Delman. You can actually grab them for less than full retail over at Nordstrom. They're at 50% off right now.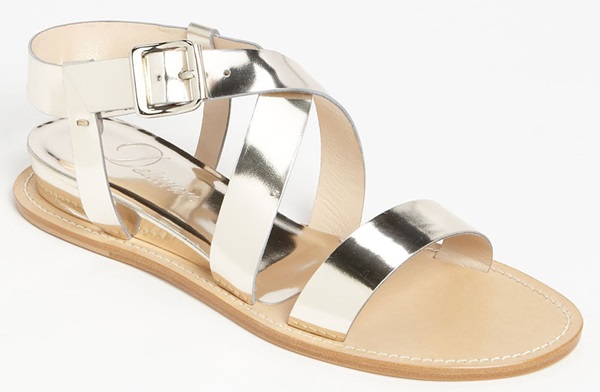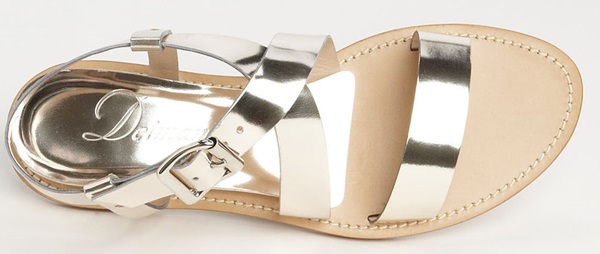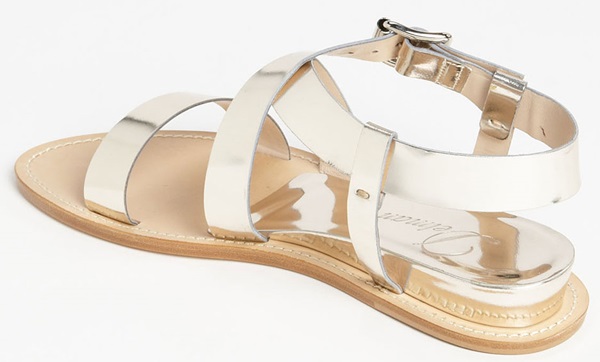 Delman Maud Leather Sandals, $198 (was $395)
These flat stappies feature cushioned interiors that also happen to have inch-tall wedge heels. Shiny metallic leather straps, as well as leather linings and outsoles, make up the shoes. If you ask me, they look pretty unique. Would you agree? Would you like to own a pair?
The "Maud" sandals are currently priced at $198 from a high $395. If you like what you see, I suggest you go and grab them before they run out. Enjoy shopping!